Game 4 of the ALCS is in the books, and as I've been saying all season long, the Houston Astros play better on the road. That showed tonight, as they evened the series by winning their second consecutive game in Arlington against the Texas Rangers. 
The bottom line is, the Astros are inevitable. They were down 2-0 in this series and headed on the road against the hottest team in baseball, which hadn't lost in the playoffs. Now look at where we are. We're standing here after Game 4, and now it's a best-of-three series to go to the World Series. 
What the Astros are doing right now is what makes dynasties. They've been here before, with their backs against the wall, facing a 2-0 series deficit and being able to come back. They've faced every situation imaginable, dating back to the start of their run in 2017. They've swept, they've been swept, they've gotten down and they've come back. They've experienced everything, and they know how to put teams away. The Astros are never out of it. 
The Astros also know about momentum, which is what it takes to win a seven-game series. They were able to grab the momentum away from the Rangers last night in Game 3, and tonight they were able to keep that momentum. However, it's all about keeping the momentum going forward, and the Astros will have their best pitcher on the mound in Game 5 — Justin Verlander. 
On the other side, this Rangers team has been very streaky. They're the only team in baseball this year to have both eight wins in a row and eight losses in a row. They were the hottest team in baseball coming into the playoffs, and during the first seven playoff games, but they lost it. They lost that momentum, and now they appear to be freezing cold.
That being said, I'm really looking forward to tomorrow. We get a Game 5 and an even series with Justin Verlander against Jordan Montgomery for the Rangers. Justin is one of the greatest pitchers of all time, and he's pitching like that currently. Meanwhile, Jordan Montgomery has been unstoppable in the postseason so far, and dominated against the Astros in the series opener.
But this series feels so different now with the shift in momentum.
Is Jordan Montgomery going to be able to shut down the Astros offense, or are they going to be able to continue doing what they've done the last couple nights?
[Want great stories delivered right to your inbox? Create or log in to your FOX Sports account, follow leagues, teams and players to receive a personalized newsletter daily.]
---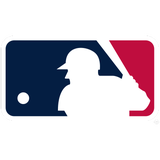 Get more from Major League Baseball Follow your favorites to get information about games, news and more
---