ARLINGTON, Texas — Globe Life Field was silent except for the pounding of the dugout railing and roars of pure exultation emanating from behind third base. José Abreu's three-run home run hadn't even landed in the left-field second deck when Houston's dugout went berserk. A blur of orange jerseys clapped one another on the back and rushed to the top step of the dugout to greet Abreu, who was still stoically rounding the bases. 
The flurry of excitement represented more than a significant lead over their in-state division rivals. Abreu's fourth home run of this postseason, which sealed a 10-3 Astros win over the Rangers, also meant the defending champions had done it; they'd erased their 2-0 deficit in the American League Championship Series. This turbulent best-of-seven series, which has yet to see a team win on its home field and very well might go the distance, will enter Friday's Game 5 tied at 2-2. 
"We're the Houston Astros, we're the Houston Astros," Abreu stated. "We never give up. I think it's very important to give credit to all the guys here in this organization that never give up. It's up to us to turn this around."
So, did anyone really believe Houston was panicking? 
Feeling the pressure? Sure. Concerned with the Rangers' offensive strength? Definitely. But panic never entered the Astros' stratosphere, not when they had Yordan Álvarez's edge and Abreu's compelling plate presence. Not when José Altuve — playing in his 100th career playoff game — is the backbone of their lineup. Not when their 2023 efforts in Arlington have yielded a mythical scoring margin in their favor. 
After the Rangers took home-field advantage by grabbing the first two games of this series in Houston's house, the Astros have since played and looked like the aggressors of this all-Texas clash. 
The Astros are now so confident that even the typically tight-lipped Abreu cracked a joke after the win. He quipped that it's difficult hitting behind Álvarez because the Cuban slugger has a habit of clearing the bases. When Álvarez was asked how he felt about Abreu's comment, Álvarez laughed and only confirmed Abreu's sentiment by saying, "If they leave a pitch over the middle of the plate and I'm able to make contact, I'm going to try to drive them in."
In a span of about 27 hours, Houston dramatically increased its chances of going back to the World Series for the third straight year. 
Teams that win Game 4 to tie up a best-of-seven playoff series at 2-2 have gone on to win the matchup 31 of 65 times (47.6%). But the Astros didn't get to where they are now without first using the following statistic as motivation: Teams to take a 2-0 lead in a best-of-seven postseason matchup (in this case, the Rangers) have gone on to win the series 75 out of 89 times (84.2%). 
"You can never count us out," outfielder Chas McCormick said. "But I looked at it and was like, yeah, they have a good chance of winning the series with that percentage. But I knew coming here that we can take a couple of games away from them because we play really well here and that's what happened.
"It's fun to play here, and I think we have a lot of good juju here."
It was always going to be dangerous to let the Astros back into this series, but it's not like the Rangers could stop them. Bruce Bochy's thin pitching staff has been exposed in Games 3 and 4 of the ALCS. After Max Scherzer's five-run, four-inning clunker Wednesday, Dodgers transplant Andrew Heaney didn't even make it out of the first inning. As authoritative as Texas' lineup has been, the mighty Astros have the best offense in the league when they're getting production from their 7-8-9 hitters. 
"That's the beauty about this team," catcher Martín Maldonado said. "There's no easy out."
The Astros knocked Heaney from his outing after he only made two outs and threw just 22 pitches. The Astros knocked fans from their seats and back to their cars by the seventh-inning stretch. What was once a rowdy 42,060 sellout crowd, the second-largest in Globe Life Field history, thinned out before the Rangers took their final at-bats of the night.
Texas did make things interesting after Heaney's early exit. Home runs from Adolis García and Corey Seager, plus a sacrifice fly from Josh Jung that would've been a go-ahead home run at Minute Maid Park, forced Astros starter Jose Urquidy from the game after just 2.2 innings. With that, Game 4 became a bullpen game for both dugouts. The problem for the Rangers? Even in a bullpen game, the Astros held the clear advantage. 
"I know our guys see the ball well here, and the ball carries here," Astros skipper Dusty Baker said. "The dimensions are probably larger here than in our ballpark. And some ballparks you like hitting in and some ballparks you don't."
The Astros have overwhelmed their AL West foes in two games at Globe Life Field, but two factors remain for the Rangers to gain back the edge they once had. 
One, their lackluster starting pitching options are temporarily behind them. Jordan Montgomery, who thrice struck out Álvarez in a spectacular outing against the Astros in the series opener, will get the ball again in Game 5 against Justin Verlander. Right-hander Nathan Eovaldi will be waiting in Game 6. And two, now we know for sure this ALCS is going back to Houston's house of horrors, where the Rangers already exposed and exploited the Astros' offensive struggles at Minute Maid Park — twice.
That leaves Friday at Globe Life Field (FS1, 5:07 p.m. ET) feeling like a must-win for both teams. 
"They have played very well in this ballpark," Bochy said of Houston. "We need to change that. We know it. But it's all going to be us pitching better and scoring some runs."
Winning this series might only require one of these teams to simply win a single game at home.
"The other day we were joking around," Álvarez said, "saying, 'alright, now that we came here, we'll play our home games.'"
That's all well and good — for now. Whatever the Astros needed to say to one another in order to win a couple of games on the road has worked. But, Game 6 (and a possible Game 7 will be played 250 miles away on Crawford Street. Houston can have all the confidence in the world while at Globe Life, but this club still has to play winning baseball in its own neighborhood to complete the assignment.
Deesha Thosar is an MLB writer for FOX Sports. She previously covered the Mets as a beat reporter for the New York Daily News. The daughter of Indian immigrants, Deesha grew up on Long Island and now lives in Queens. Follow her on Twitter at @DeeshaThosar. 
---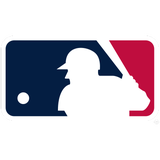 Get more from Major League Baseball Follow your favorites to get information about games, news and more
---