The NFL world watched the Jaguars show a resilient spirit last season, marking a culture change in Jacksonville. 
The team started the year 3-7 — four games behind division-leader Tennessee — but won six of its final seven regular-season contests to win the AFC South. Then the Jags pulled off the third-largest comeback in playoff history, overcoming a 27-0 deficit to beat the Chargers in the wild-card round. 
It turns out that resilience also defines the 2023 version of the Jaguars, who are growing into a more legitimate AFC contender each week. 
They're now 5-2 following their 31-24 victory over the Saints on Thursday, Jacksonville's best start in 16 years. It includes going 4-0 in a 19-day span — two wins in London (Falcons, Bills), one back in Jacksonville without a bye (Colts) and the fourth playing in New Orleans on a short week.
"We're all about the boys, man," linebacker Foye Oluokun told NFL Network's Cameron Wolfe postgame Thursday. "It's gritty, not pretty. Whatever it looks like, we have to find a way to grind it out. That's who we are as a team. We're not no Hollywood people. We're going to find a way each and every week." 
Quarterback Trevor Lawrence on Thursday showed his toughness, playing through a left knee sprain — his first knee injury at any level — en route to a career-high 59 rushing yards on eight carries. He was effective as a passer, too, completing 68.9% of his passes (20-of-29) for 204 yards and a touchdown with a 100.4 passer rating, the fourth time this season he's had a passer rating over 100. 
Thursday's contest also marked a continuance of inconsistency by Jacksonville's talented offense, its inability to put a full game together. But like it has in every Jaguars win this season, the unit made enough plays to finish the game. Jacksonville gave up a 15-point, third-quarter lead and the game was tied at 24 late in the fourth quarter, but Lawrence connected with wide receiver Christian Kirk for the game-winning, 44-yard, catch-and-run touchdown with 3:08 left. 
Showing even more grit on Thursday was the Jaguars defense. That manifested itself in goal-to-go territory, where New Orleans mustered just 10 points in three trips (15 plays). It manifested itself in bailing out the offense and special teams, which had a turnover apiece, to keep the game in control most of the night. It manifested itself in the performances of edge rusher Josh Allen (career-high 11 pressures), Oluokun (14 tackles, his first career pick-six) and the entire secondary (six pass breakups, including the tipped pass that led to Oluokun's touchdown).
Most importantly, it manifested itself in the game-winning goal-line stand, capped by a pass breakup from second-year cornerback Buster Brown — who got the start with Tyson Campbell out with a hamstring injury — in the end zone on fourth down with 25 seconds remaining. 
The Saints are subpar and it's still relatively early in 2023, but the Jaguars are flashing why they have a chance to be in the Super Bowl conversation late in the season. With 20 of 22 returning starters from 2022, Jacksonville couples the resiliency of last year with the previous season's playoff experience under its belt. These are no longer the new kids on the block, the team just happy to be here. This is a team that expects to be here. 
This is a team learning how to consistently pull out tough wins, the difference between contenders and pretenders late in the season. The four-game winning streak is a testament of that. 
"We've got the right guys," Lawrence told the Amazon broadcast crew postgame. "We've got a locker room full of great guys that are not selfish. They play for each other and I think you see that. When we come together, it's special. Regardless of the circumstances, we're going to rally and find a way, and we've created that belief. So it's a cool thing to be a part of." 
Jacksonville has scored more than 30 points three times in seven weeks, but we've yet to see the offense play to its expectations from start to finish. It's telling of what this team is capable of, with the high level its takeaway-happy defense is currently playing at, between the Allen-led front and the secondary. 
Until that potential is fully realized, the Jaguars still have a resilient spirit to lean on. It's what makes them one of the top teams in the AFC. 
"We learned earlier in the year that we can't just come out and roll out a win," Oluokun said to NFL Network. "We have to bring that energy every day in practice."
Ben Arthur is the AFC South reporter for FOX Sports. He previously worked for The Tennessean/USA TODAY Network, where he was the Titans beat writer for a year and a half. He covered the Seattle Seahawks for SeattlePI.com for three seasons (2018-20) prior to moving to Tennessee. You can follow Ben on Twitter at @benyarthur.
---
JACKSONVILLE JAGUARS trending
---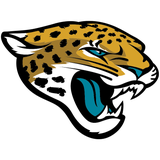 Get more from Jacksonville Jaguars Follow your favorites to get information about games, news and more
---