José Altuve is inevitable.
My motto this entire postseason has been that the Houston Astros are inevitable. But in so many ways, that is due in large part to Altuve. This entire Astros dugout has maintained a quiet confidence even after losing the first two games of the 2023 American League Championship Series against the Texas Rangers at home, and Altuve is a big reason why. 
He's also a big reason why the Astros are going back to Houston up 3-2 in the ALCS. We saw another incredibly clutch playoff moment from Altuve, or "Octuve" as I should start calling him — a three-run home run in the ninth inning to give Houston a 5-4 lead that stood up as the final score.
He's the Astros' longest-tenured player, and as my brother Justin Verlander — the Astros' starting pitcher in this instant classic of a Game 5 — called him, the "heart and soul" of this team.
"He just never ceases to amaze," Justin told me on "Flippin' Bats" right after the game. "He's incredible. You almost expect it, but you know it's not right to expect it — but then it happens and it's just pure elation."
The story of this game is not complete, however, without talking about what led up to Altuve's climactic moment. The Rangers had all the momentum following Adolis Garcia's three-run home run off Justin in the sixth inning, but things then took a turn when Astros reliever Bryan Abreu plunked Garcia with a fastball with a runner on and nobody out in the bottom of the eighth. Garcia was upset, the benches cleared, and Abreu, Garcia and Astros manager Dusty Baker were all ejected from the game. 
Justin said that the fallout of the hit-by-pitch did not fire up the rest of the Astros as much as it angered them.
"These umpires have a hard job, and I understand that they're trying to take away the hit-by-pitch from the game, but you've got to have a little more awareness, I think," he said. "In that situation, there's no chance that we're trying to hit somebody. "
"Look, that was probably the biggest home run of Garcia's career. I have no problem with him pumping it like that. I don't think anybody in our dugout had a problem with it. So there's no way we're going to put another runner on when we're down by two in that situation, so I think everybody was more upset [about the ejections]."
Garcia's home run was the lone major blemish in what was otherwise a good start for Justin. He went 5.2 innings while allowing four earned runs on six hits with two walks and five strikeouts. And yes, even after the win, he is still kicking himself about the low-and-inside pitch that Garcia turned on for his home run.
"I felt great, honestly," Verlander said. "You hate to be too hypercritical of one pitch, but man, what a horrible situation to throw a pitch that really took off on me. I'm trying to go up and away there and it kind of almost sank back to the middle where [Garcia] does a lot of damage. And, you know, he took advantage of it. I was obviously pretty upset about that pitch. But overall, I thought it was honestly a step forward from my last couple starts. I thought it was really good, and something to build off of, hopefully, with another start."
The Astros still need one more win to clinch another trip to the World Series and, as Justin and I alluded to in our conversation, avoid a repeat of the 2019 World Series where the Astros were undefeated on the road and winless at home to lose in seven games. 
While Altuve will no doubt get a warm reception for his heroics when he leads off for Houston in Game 6 on Sunday, I'm starting to think he may play better if the home fans boo him. Heck, the Astros might as well wear their road gray jerseys on Sunday. I tried telling Rangers fans to stop booing him, and clearly, it didn't work. This team embraces the villain role, but needs to go back to being hometown heroes one more time over these next two games.
Justin thinks they can.
"We haven't played our best baseball at home," he said. "We know that. But this team has always seemed to find the right gear when it's necessary to do so."
---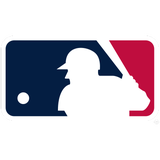 Get more from Major League Baseball Follow your favorites to get information about games, news and more
---