The 2023-24 NBA season tips off on Tuesday, which means there's only one round of preseason predictions left to do: Finals predictions.
The Denver Nuggets faced little resistance on the way to their first-ever NBA title last season, but teams throughout The Association got stronger, including teams in the Western Conference.
This week, our panel of NBA reporters — Ric Bucher, Melissa Rohlin and Yaron Weitzman — made their Finals picks and discussed which other teams could be in the mix for the Larry O'Brien trophy this season.
1. Going into the season, which player has the most pressure to win their first-ever title and why?
Weitzman: Jayson Tatum. The additions of Jrue Holiday and Kristaps Porzingis give the Celtics a bolstered roster and everything they need to win a title. Another failure to do so will lead to finger-pointing, and it's usually directed at a team's best player.
Rohlin: Chris Paul. He just teamed up with Steph Curry, Draymond Green and Klay Thompson, a trio that has won four titles together over the last nine years. For Paul, a 38-year-old who is in his 18th season in the league, it seems like it's now or never for him to win his first championship. Paul reached his first Finals with the Phoenix Suns in 2021, but the Suns were eliminated in the second round of the playoffs the last two seasons. Now, he's playing with proven winners. This is a golden opportunity for him to fill the giant hole on his otherwise extremely impressive resume.
Bucher: First name that comes to mind is Damian Lillard, but upon further review, I can't put him at the top of the list. It has to be Jayson Tatum. Yes, Lillard wanted out of Portland for a shot at the title that has so far eluded him; and if he'd gone to his first choice, the Miami Heat, I might put him first on my list. But he went to Milwaukee, which is a contender — just not the No. 1 contender in the East. That would be the Celtics, thanks in part to the Bucks' player they acquired, Jrue Holiday, along with the addition of Kristaps Porzingis, along with the continued presence of Jaylen Brown and Jayson Tatum. Which is why the noise around Tatum not being "him" will be deafening — and maybe permanent — if he doesn't finally prove he can be the best player on a championship-caliber team.
2. If you had to pick one player to win a playoff series for you, who are you taking and why?
Weitzman: There's just no answer for Nikola Jokic. He's the best passer in the NBA. He has incredible touch around the paint. He's also huge. Single-team him, and he'll punish you in the post. Send a double, and he'll pick you apart with pinpoint passes. He's basically a 2K cheat code.
Rohlin: After what transpired last season, I've got to go with Nikola Jokic. He's truly a wizard on offense. Defenses don't know how to stop him. He's incredibly consistent. He makes the game seem easy. I've never seen anything like him. He looks as though he's moving through mud sometimes, yet he outsmarts and outmaneuvers everyone around him. Not to mention, he's truly a three-pronged weapon with his incredible ability to score, pass and rebound — and he can play all five positions on offense. Right now, Jokic is the gold standard.
Bucher: For the record, I don't believe any player is capable of winning a series by themselves. If I have to choose one, I'll go with Giannis Antetokounmpo, just ahead of Nikola Jokic. Giannis is my choice because I've seen him win a series with missing or compromised pieces. And because he can impact the game at both ends, making it easier to put winning talent around him. He's won a series with Jrue Holiday still a Pelican and with his No. 2, Khris Middleton, averaging 15 points and shooting 36 percent. The Greek Freak has won series without Middleton at all. He won with Wesley Matthews and Eric Bledsoe as starters. Jokic, for all that he did last year and in the Bubble, has not won a series when both Michael Porter Jr. and Jamal Murray aren't next to him.
3. The Nuggets, Lakers, Warriors and Bucks have all won championships in the last four years. Which one of them would you bet on winning it again?
Weitzman: I'm all in on the Nuggets. Yeah, they lost Bruce Brown. But Jokic is the best player in the NBA, and they're returning their starting five and core four (Jokic, Jamal Murray, Aaron Gordon and Michael Porter Jr.).
Rohlin: My money is on the Bucks. Dame and Giannis sharing the court? Just thinking about it is exciting. I watched their first preseason game together and, afterward, Giannis couldn't stop marveling at how open he was. In fact, he pointed out he has never had that much space in his entire career. The Bucks are going to be impossible to guard on every square inch of the court. I know losing Jrue Holiday's defense was a big blow. But let's not forget that Giannis is one of the best defenders in the league, and with Dame taking a lot of offensive pressure off of him,  he'll have more energy to pour into that side of the court. I think they have the potential to be the top duo in the league.
Bucher: It's the Nuggets by default, just because they have a longer runway. All of their core players are in their prime or still developing and signed through next season. I don't get the sense any of them are eager to leave, either. The Lakers and Warriors are counting on massive jumps by young players, and limited deterioration from key vets, to stay in contention beyond this season. The Bucks didn't get any younger, or better defensively, with the acquisition of Lillard.
4. The Celtics, Heat and Suns have all lost in the NBA finals in the last four years. Which one of them would you bet on finishing the job this year?
Weitzman: The Celtics. The Heat had that great playoff run, but also only won 44 games last season—and have made no major upgrades to the roster. The Suns are great on paper, but I don't trust Kevin Durant's health. The Celtics, on the other hand, are loaded and versatile and can dominate on either end.
Rohlin: I think the Suns could really be something special this year. Devin Booker is becoming a true superstar and once he and Durant learn each other, they could really make some noise in the Western Conference. I also think Frank Vogel is going to be a great addition to that team with his defense-first mindset and championship experience. I think the Suns will have some growing pains figuring things out during the season, especially since Booker is the only remaining player from the Suns' 2021 Finals team. But come playoff time, I wouldn't overlook this team.
Bucher: I will lean Celtics because of their collective experience, load of talent and balance between defense and offense — but it means counting on Tatum proving he's That Dude in the Finals, and I'd rather not. I'd prefer betting on Kevin Durant because he's already proved he can be That Dude. But I'm in wait-and-see mode with this iteration of the Suns. Boston, on paper, has the better infrastructure and more players who were part of the previous run.
5. Which two teams will make the NBA Finals and which team will win?
Weitzman: I'm going with the Nuggets over the Bucks. Though it's really a toss-up between the Bucks and Celtics. The Bucks' depth worries me, but so does the Celtics', especially in the front court. If we're talking about choosing between those two teams in a deep series, I'll bet on the Damian Lillard-Giannis combo. I just don't think teams are going to have an answer for that pick-and-roll. Either way, I'm still going with the Nuggets to win it all. If there's anything NBA history tells us, it's that when an all-time great is in his prime, you bet on them. Jokic is exactly that.
Rohlin: Bucks vs. Nuggets? Bucks win? I'm betting against the Nuggets against my better judgment simply because it's incredibly hard to two-peat. The Nuggets return their core and will only be better this time around. But four different teams have won the title over the last four seasons for a reason — going all the way again is incredibly hard. And let's not forget that when Jokic was recently asked if this past summer following winning the title was the most fun he has had, he pointed out that his summer was cut short because of his team's success. Even though Jokic might be the best player on the planet at the moment, it takes a real want to go all the way two years in a row. And I'm not sure that he has that. And I'm picking the Bucks over the Celtics because I can't help but imagine how good that team could be. When you pair two superstars, sometimes it really works — and other times it really doesn't. I think Giannis and Dame will really work. They're both unselfish and have similar levels of want, which is a thrilling combo.
Bucher: I'm going with the Nuggets to repeat by beating the Celtics, for a lot of the reasons already stated. The Celtics got appreciably better this offseason after reaching the conference finals and a case could be made that every other Eastern contender got worse. Denver, meanwhile, lost two key contributors in Bruce Brown and Jeff Green, but I'm banking on Christian Braun and Peyton Watson to make bigger contributions than they did a year ago. I'm counting on Mike Malone to continue his evolution as a head coach. I thought Aaron Gordon grew immensely during the course of last year's playoff run and I would hope to see the same at some point from Michael Porter Jr. Both have, as I see it, yet to reach their full potential. To be able to say that about two starters on a team that just won a championship is ample reason to believe they can sustain their residence at the top of the mountain.
Melissa Rohlin is an NBA writer for FOX Sports. She previously covered the league for Sports Illustrated, the Los Angeles Times, the Bay Area News Group and the San Antonio Express-News. Follow her on Twitter @melissarohlin.
Yaron Weitzman is an NBA writer for FOX Sports. He is the author of "Tanking to the Top: The Philadelphia 76ers and the Most Audacious Process in the History of Professional Sports." Follow him on Twitter @YaronWeitzman.
Ric Bucher is an NBA writer for FOX Sports. He previously wrote for Bleacher Report, ESPN The Magazine and The Washington Post and has written two books, "Rebound," on NBA forward Brian Grant's battle with young onset Parkinson's, and "Yao: A Life In Two Worlds." He also has a daily podcast, "On The Ball with Ric Bucher." Follow him on Twitter @RicBucher.
FOLLOW
Follow your favorites to personalize your FOX Sports experience
---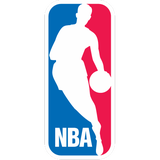 Get more from National Basketball Association Follow your favorites to get information about games, news and more
---