The 2023-24 NBA season has arrived! The season tips off on Oct. 24 and we here at FOX Sports know that getting reacquainted with the league can be overwhelming.
To help with that, we've put together a preview that will basically tell you everything you need to know by dividing the 30 teams into eight categories:
Title or Bust

So You're Saying There's (Definitely) A Chance

The Window Has Closed. Even if They Believe Otherwise

A League of Their Own

Good, Just Not Great

The Future Is Bright

Yawn

We Got Next
Here are the 10 teams that will likely be competing for a title this season:
Title or Bust
Teams that will be disappointed with anything short of a championship.
Reasons to be optimistic: They're bringing back the four best players from the group that won the title last season in Nikola Jokic, Jamal Murray, Michael Porter Jr. and Aaron Gordon. Oh, and that Jokic guy has proven to be unstoppable. Losing Bruce Brown will hurt, but the Nuggets are high on some of their young reserves like Peyton Watson and Christian Braun. Also, it's worth repeating: Nikola Jokic is unstoppable.
Reasons to be pessimistic: Honestly, it's hard to find any. Remember, not only did they win the title last year, but they went 16-4 in the playoffs. They were so dominant that you have teams like the Lakers (swept) and Timberwolves (lost 4-1) patting themselves on the back for competing. Sure, it's hard to win back-to-back titles (only 12 teams have done so since the NBA-ABA merger), and some of the other teams in this tier have beefed up, but as long as Jokic is healthy, this is very clearly the team to beat.
X-Factor: The Bucks and Suns both added explosive perimeter scorers over the offseason. Both teams will have the ability to punish Jokic's sluggish pick-and-roll defense by putting him in action. If someone does somehow knock off Denver, this will be the recipe.
Reasons to be optimistic: A team that won 57 games last season and finished the season with the No. 2 offense and defense essentially traded Marcus Smart and Robert Williams III for Krisptas Porzingis and Jrue Holiday. Those two, alongside Jayson Tatum, Jaylen Brown, Derrick White and Al Horford, give the Celtics the most explosive, versatile and talented top-six in the NBA. And Porzingis' ability to post up should add some diversity to the Celtics offense, which should help come playoff time. Also, Joe Mazzulla, after being thrust into the job of head coach days before the start of training camp last season, now has a full season under his belt and had a full offseason to prepare for the job.
Reasons to be pessimistic: Frontline depth could — and likely will — be an issue. Porzingis is an injury waiting to happen and Horford is 37 years old. Behind them the top option is Luke Kornet.
X-Factor: Health is the thing that can hold this team back, specifically Porzingis'. If he's on the court come playoff time, this is going to be a hard team to beat.
Reasons to be optimistic: A team whose lone weakness was half-court scoring just added one of the premier half-court scorers in the league. Opponents are going to have fits trying to slow down the Damian Lillard–Giannis Antetokounmpo pick-and-roll. Oh, and Khris Middleton is still here, too.
Reasons to be pessimistic: Adrian Griffin was a well-respected assistant coach, but he's a first time head coach, and you never know how someone is going to react to being in that chair. Also, this team is relying a lot on Brook Lopez, who's fantastic, but is also 35 years old.
X-Factor: Trading for Lillard was a no-brainer, but in giving up Holiday the Bucks surrendered their best perimeter defender. Who, come playoff time, is going to guard the dynamic big wings like Jimmy Butler and Jayson Tatum, never mind all those studs out West (Kevin Durant, Devin Booker, LeBron James,  Kawhi Leonard, Paul George, etc.)? The guess here is that it's Giannis, but we're yet to see if he has the lateral quickness to handle that gig. 
Reasons to be optimistic: How do you defend a team with three dynamic scorers like Kevin Durant, Devin Booker and Bradley Beal? And now they've added one of the league's top defensive minds in head coach Frank Vogel. The Suns also did a nice job filling out the roster with guys like Eric Gordon and the 3-and-D-lite Keita Bates-Diop. 
Reasons to be pessimistic: The Suns' three players all operate best with the ball in their hands.   
X-Factor: Everything in Phoenix is built upon the idea of Durant being this unstoppable force, which he is when he's on the court. The problem is he's not always on the court. He hasn't played more than 55 games in a season since 2020 and the injuries to his lower body are piling up. If Durant's not healthy come playoff time, this team has no chance.
So You're Saying There's a (Decent) Chance
These aren't the betting favorites, but don't be stunned if one of them breaks through. 
Reasons to be optimistic: They still have LeBron James and Anthony Davis. They were 18-7 after the trade deadline last season, when, among others, Russell Westbrook was sent out and D'Angelo Russell,  Rui Hachimura and Jarred Vanderbilt were brought in. Part of that had to do with the emergence of Austin Reaves— when he, LeBron and AD shared the court during the regular season the Lakers outscored opponents by a ridiculous 16.4 points per 100 non-garbage time possessions, according to Cleaning the Glass. The additions of Christian Wood, Taurean Prince and Gabe Vincent should add some nice depth.
Reasons to be pessimistic: Reaves is great, with an uncanny ability to draw fouls, but he's not going to catch anybody off guard this season. Also, they still don't have anyone to match up with Jokic in a playoff series. Maybe that's because there's no one in the NBA who can, but they could use a big body to help AD.
X-Factor: Same as it ever was — Anthony Davis' health. AD is one of the best defensive players in the league and a force on offense. When he's on the floor, the Lakers are great. When he's not — which is often the case — they don't stack up against some of the other top teams in the West.
Reasons to be optimistic: A team that can seemingly never score when Steph Curry sits (eight points worse per 100 possessions without Curry last season, per NBA Advanced Stats) just added Chris Paul.
Reasons to be pessimistic: Draymond Green will miss the start of the season with an ankle injury — which is not an ideal start, especially for a team that finished last season 14th in defense.
X-Factor: The Warriors don't have a true center in their rotation — unless you count the 6'9″ Kevon Looney. That's fine when facing most teams, but not when you're trying to dethrone a player like Jokic. Which brings us back to Chris Paul. This is a team that's going to need to outscore opponents in the playoffs. If Paul can find his legs and figure out a way to fit in here and embrace his role, the Warriors might be able to do just that.
Reasons to be optimistic: Ja Morant is allowed to practice with the team during his 25-game suspension, which should help ease his return to the lineup. And the presence of talents like Desmond Bane and Jaren Jackson Jr. as well as newcomer Marcus Smart should allow the Grizzlies to remain in the Western Conference playoff picture until Morant arrives. And any defense with Smart and Jackson Jr. is going to be a handful to play against.
Reasons to be pessimistic: The West is so deep and so loaded that the difference between the two seed and, say, the 8th could be something like three games. It's not an ideal situation for a team that's going to be missing its best player for at least 25. 
X-Factor: The Grizzlies have done a nice job building this thing around Morant, but they're going to go as far as Morant takes them. If he returns in good shape and is able to perform at a high level and make basketball a priority then this team has a title shot. If not, they're cooked.
Reasons to be optimistic: Kawhi Leonard is still here, and still a stud. Same goes for Paul George. So is head coach Ty Lue. The depth isn't what it once was, but the Clipper still have enough as long as their two best players are on the floor. Of course …
Reasons to be pessimistic: … that's rarely the case. In four seasons on the Clippers, Leonard and George have played just 118 regular season games together. Out of a possible 708. That's 16.7 percent.
X-Factor: The Clippers, aware of this issue, appear to be chasing James Harden. He's far from a perfect solution, but adding him could help protect them from a backslide should George or Leonard miss a chunk of time once again.
[Read more: The Lakers, Clippers and a burner: Behind that fake Austin Reaves-Taylor Swift rumor]
The Window Has Closed. Even if They Believe Otherwise
Giving these two teams their own category. Both are very good win-now groups who will win lots of games. And yet, despite both being close last season, neither appears to have a title shot.
Reasons to be optimistic: They have the reigning MVP in Joel Embiid, which is always a good place to start. Tyrese Maxey is on stardom's doorstep. Nick Nurse should add all sorts of levels of creativity to an offense that has often stalled-out in the playoffs.
Reasons to be pessimistic: They're paying $35 million to a player who doesn't want to be there. That's usually not a recipe for success. 
X-Factor: The Sixers are not going to win a title with James Harden on the roster. The question is if Daryl Morey, the team's president of basketball operations, can turn whatever he gets back in a Harden deal into another star who can help Embiid get over the hump. If not, this could be a lost season.
[Read more: Emotion vs. Analytics: Why James Harden and Daryl Morey were always destined to implode]
Reasons to be optimistic: As we learned once again last season during the playoffs, don't ever bet against Erik Spoelstra and Jimmy Butler.
Reasons to be pessimistic: Despite last season's playoff success, this was still a team that won just 44 regular season games — and now they've lost Max Strus and Gabe Vincent. Neither have been replaced. And Butler is a year older.
X-Factor: Who knows what deal the Heat actually offered Portland in exchange for Damian Lillard, and if Tyler Herro was ever a part of a proposal. It doesn't matter anymore. Herro is still in Miami and the only player on this roster who's both young enough and talented enough to make some sort of leap.
Yaron Weitzman is an NBA writer for FOX Sports. He is the author of "Tanking to the Top: The Philadelphia 76ers and the Most Audacious Process in the History of Professional Sports." Follow him on Twitter @YaronWeitzman.
FOLLOW
Follow your favorites to personalize your FOX Sports experience
---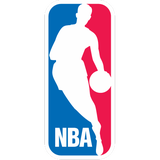 Get more from National Basketball Association Follow your favorites to get information about games, news and more
---