Zac Gallen got beat. Merrill Kelly got beat. Presumptive National League Rookie of the Year Corbin Carroll is 0-for-14 since leading off Game 1 with a single and has scored zero runs. 
And thanks to nearly everyone else on the Diamondbacks, the NLCS is tied 2-2 following their stunning 6-5 comeback win over the Phillies.
Alongside an All-Star ace in Gallen, Carroll was a rare household name on a D-backs roster that undeniably lacked star power entering the postseason. Carroll has been muted by Philadelphia pitching, his elite speed kept off the bases, unable to wreak his preferred levels of havoc. There's still ample time for Carroll to turn it on, of course. He looked much better in the earlier rounds. So far, though, this series has not matched with his historic rookie campaign. 
Instead, the NLCS has been a bit-by-bit introduction to the national MLB audience of what the rest of Arizona's confident young core is capable of. 
Friday's bullpen game might have actually favored Arizona from the get-go. Philadelphia had thus far had the luxury of elite October-tested starting pitching showing up big in nearly every contest, lessening the reliance on the relief corps. The D-backs, meanwhile, used seven pitchers to beat Corbin Burnes in Game 1 of the wild-card round. They used six in an NLDS Game 3 to complete a sweep of the Dodgers. 
Game 4 of the NLCS was their best group project yet, as eight different pitchers dodged just enough Phillies punches to enable Arizona's fearless lineup to stage a memorable comeback.
Ketel Marte collected two more hits and scored twice. Lourdes Gurriel Jr. made an outstanding catch to rob J.T. Realmuto of extra bases in the second and then doubled to lead off the pivotal eighth inning against Craig Kimbrel. Sophomore catcher Gabriel Moreno reached base four times and delivered the go-ahead RBI in the bottom of the eighth. 
On top of his huge game at the plate, Moreno — known far more for his throwing and blocking than his receiving — was stealing strikes all night with some nifty framing. And 23-year-old center fielder Alek Thomas — who hit .224 with just three home runs over his final 61 regular-season games — smashed his third home run of October, a splashdown into the Chase Field pool in right-center to tie the game just before Moreno provided the lead a few batters later.
It was the definition of a team win.
As Arizona surges toward what would be one of the more stunning World Series berths in years, it's important to remember how far this season almost went off track. 
Sitting in first place in the NL West as late as July 8, the D-backs would squander their division lead to the Dodgers yet remain in strong playoff position. A few days before the trade deadline, they struck a deal with the Mariners to acquire closer Paul Sewald, a late-blooming relief ace who had emerged in recent years as one of the premier strikeout artists in baseball. 
On the day Sewald was acquired, Arizona beat San Francisco in extras to move to 57-50 and just 3.5 games back from L.A. The D-backs traded for veteran outfielder Tommy Pham a day later, a sign of further commitment from general manager Mike Hazen and his front office that this was a team worth believing in — and adding to. Reinforcements had arrived. Vibes were good. The Diamondbacks were going for it. 
Instead, an ugly skid ensued. Nine straight losses dropped them below .500. By the time Sewald recorded his first save with the Snakes on Aug. 12, Arizona sat 12.5 games behind the Dodgers and three games out of the final wild-card spot. They acted like buyers at the trade deadline, but they sure weren't playing like it. 
But Arizona course-corrected in a hurry. The team that thoroughly impressed in the first half began to re-emerge. The D-backs won 12 of their next 15 games to surge back into wild-card position. A 15-12 September was just enough to get the 84-win squad in as the final NL playoff team. In doing so, Torey Lovullo and his players rewarded the front office's faith in this being a team worth investing in. 
October would be about doing something with the opportunity the D-backs had earned — even if few believed they stood much of a chance against the Brewers, Dodgers or Phillies.
Yet here we are. And if Hazen & Co. hadn't acted as buyers and landed a back-end arm like Sewald, it's hard to envision Arizona being two wins away from the World Series.
The acquisition of a standout closer was not just about shoring up the bullpen amid a playoff push. It was about having someone to turn to for the ninth if the D-backs actually got there. Well, you could not ask for more from the 33-year-old right-hander in his six appearances this month: 6 IP, 3 H, 0 R, 0 ER, 1 BB, 9 K.
Sewald's five saves lead all relievers this October, and in his one non-save situation in Game 3, he got the win thanks to Marte's walk-off. Not too bad!
On Friday, though, an epic team effort was required to even be in position to hand the ball to Sewald with a lead. It took not only seven other relievers, but timely hits and quality at-bats from nearly everyone in the lineup to complete the comeback. Just as it was at the deadline, the team's reward for its hard work was Sewald — the ultimate stopper — waiting to slam the door in the final inning and tie the series.
The road does not get any easier from here for Arizona. 
The NLCS resets Saturday, and a best-of-three will effectively commence with the same Zack (Wheeler) vs. Zac (Gallen) matchup we saw tilt the Phillies' way in Game 1. This time, Arizona wields home-field advantage, one that might not quite match the legendary status earned by Philly's Citizens Bank Park crowd over the past two years, but still offers an undeniably formidable environment as demonstrated over these past two games.
Arizona being an 84-win club and No. 6 seed mean nothing now. This team has proven it belongs, while also possessing a valuable underdog mentality and confidence that the mighty Phillies can no longer claim as they did a year ago. Nearly every member of the D-backs has delivered at some point along this unlikely run that has them within striking distance of a pennant. That makes them far more than a neat story. No, they are dangerous.
"Hopefully when we do things like this, the baseball world sees that the Arizona Diamondbacks are a damn good baseball team," Lovullo asserted in the aftermath of Friday's win. "I'm tired of that narrative that we're lucky to be here. 
"I want everybody to know that we don't feel like it, and hopefully they're starting to change their mind as well."
Jordan Shusterman is half of @CespedesBBQ and a baseball writer for FOX Sports. He has covered baseball for his entire adult life, most notably for MLB.com, DAZN and The Ringer. He's a Mariners fan living in the Eastern Time Zone, which means he loves a good 10 p.m. first pitch. You can follow him on Twitter @j_shusterman_.
Flippin' Bats:
---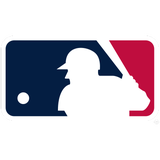 Get more from Major League Baseball Follow your favorites to get information about games, news and more
---