One of the biggest games of the college football season is finally here. No. 7 Penn State travels to No. 3 Ohio State in a matchup that could have ramifications not just for the Big Ten East this season, but also for years to come. 
When you get into a game like this that's going to be this big and there's this much at stake, you also need to take stock of what it's going to mean for each of these programs and coaches moving forward, not only this season but also after that, too. 
Penn State has clearly gotten much better over the last several years, separating itself from the middle-of-the-pack in the Big Ten and in college football to becoming one of those teams that's knocking on the doorstep of the elite programs. Remember, there hasn't been a single program that's been a bridesmaid more than Penn State when it comes to the College Football Playoff. 
Conversely, Ohio State is a tried-and-true, top-of-the-sport brand. It's played at the top of the sport with a few Playoff appearances, Big Ten titles and even a national title in the last 10 years. Yet, over the last couple of seasons, there's a sense that this team has fallen short of expectations, particularly due to losses to Michigan. 
This leads us to two distinctly different viewpoints of what Saturday's game means for each program. 
There's a lot of pressure on Ohio State in this game. There's a lot pressure not just on this team, but also its coach, Ryan Day, because the program and fan base expect to be playing at the top-end of the sport. There's a notion that Michigan, which has won the last two Big Ten titles, might be a little better than both of these teams, which I think is true. All of a sudden, that puts a lot of pressure on Ohio State to not be third in the Big Ten East. In that program's mind, that cannot happen. If you lose this game at home, that's essentially where the Buckeyes are at. Obviously, you have Michigan on your schedule still and there's still a lot of the season left to play, but that would be the sentiment if Ohio State lost on Saturday. 
Let's face it, Ohio State's expectations for every big game present a lot of pressure on the program. We've seen that over the last couple of seasons. It doesn't matter how good Ryan Day has been. It doesn't matter that he's 51-6 as a coach, with only Chris Peterson winning more games to start his head coaching career over the last 50 years. He's won at such an incredible clip, but the problem is that two of those losses were to Michigan in the last two seasons. The Buckeyes didn't win the Big Ten as a result, leading to a loss against Georgia in the College Football Playoff semifinal. There's a narrative that "Ohio State can't win the big one." Well, here's another big one that creates pressure for this program. 
This Ohio State team is also fairly experienced. Its quarterback might not be, but its defense is filled with veteran players, boasting seniors and fifth-year seniors. Offensively, this is likely the last year you have Marvin Harrison Jr. Tight end Cade Stover is a senior. You also have some other seniors on the offensive line, such as Matt Jones and Josh Fryar. TreVeyon Henderson's future beyond this season is uncertain. You don't know what Emeka Egbuka is going to do when it comes to making a choice for the NFL. 
The Buckeyes don't know what their roster might look like after this season. But they're playing at home on Saturday with an older team, going up against a Nittany Lions team whose best players are mostly sophomores. And you can't finish third in the division.
That's a lot of pressure on Ohio State.
From Penn State's perspective, this is a huge opportunity. While it hasn't taken that next step into being among the game's elite, I don't feel like there's that pressure to make it, at least not to the level of Ohio State. Last year's 11-2 season was considered to be a wildly successful season for Penn State, and rightfully so. Its expectations were probably aligned with where things were at last season, winning the Rose Bowl. This team was a really good year, and the next step for the Nittany Lions is to beat one of the two teams that have been ahead of them in the Big Ten East.
If Penn State can take that next step up the ladder and beat Ohio State or Michigan, now it set its eyes on a playoff berth, taking that step it hasn't been able to take in the Big Ten and in all of college football. 
Saturday's game is all about the opportunity for Penn State. James Franklin has a young team with a bunch of his best players being sophomores, including quarterback Drew Allar, running backs Kaytron Allen and Nicholas Singleton and linebacker Abdul Carter. This is a young team that might have its best days still ahead of it, yet there's a sense that this is a good opportunity to defeat one of the teams it hasn't been able to beat since 2016 and put itself on that echelon. 
As I mentioned earlier, no one has been more of a bridesmaid in the four-team CFP era than Penn State. It would've made the 12-team format five times since the CFP began in 2014. It has to get it done at some point. If this team has the exact same type of season as it did in 2022, where its only two losses came to Ohio State and Michigan, then there starts to be pressure and grumbling on whether it can really beat either of those two teams. 
That's when you turn to the record of both coaches. In addition to his 51-6 record as a coach, Day is 9-5 against top-10 teams, while Franklin is 0-9 on the road against top-10 teams. To be fair, Penn State was the underdog in each of those nine games. However, a loss on Saturday for Penn State would start to bring up some, "Can we win the big one?" questions. 
While there is a lot of opportunity for Penn State, you have to find a way to win one of these big games. Is it this one? Is Ohio State more vulnerable than Michigan? Maybe. That's why there's so much opportunity. 
In terms of what a win on Saturday would mean for both schools moving forward, I think it would give Ohio State the best résumé in college football. This team would have wins against Notre Dame and Penn State, two teams ranked in the top 10 at the time of Ohio State's wins against them. In fact, with the way LSU has struggled, I think Ohio State would open up the CFP rankings at No. 1 based on what I know about how that group ranks teams and the weight it gives to the quality of wins. 
This is a Buckeyes team that a lot of people didn't know much about because of the new quarterback. We've also had some questions about the offensive line. Even though they didn't really have much of their resources outside of Harrison last week against Purdue, Ohio State still went out there and dominated the game. Not many teams can do that, and I thought Kyle McCord was terrific. He's gotten better, this team has gotten better, and its defense has continued to put up dominant performances. With all of those in mind, Ohio State would be in the driver's seat for the Big Ten East if it won on Saturday.
Kyle McCord connects with Marvin Harrison Jr. for a 17-yard TD to extend Ohio State's lead vs. Maryland
A Penn State win is where things get interesting. It would give the Nittany Lions two shots at the Playoff. I'll make the assumption that the Big Ten East winner wins the Big Ten title game. If we work from that assumption, Penn State has Michigan left on its schedule. If it won that game, I would assume that it would win the Big Ten and go straight to the Playoff. 
But let's say Penn State wins Saturday but loses to Michigan. It would still be in line to win the Big Ten East and a potential berth to the Big Ten title game if Ohio State defeats Michigan. You know that Day and the Buckeyes will throw the kitchen sink at the Wolverines if they lose to the Nittany Lions in this scenario, especially after the last couple of years. 
Penn State is better suited for a three-team tie in the Big Ten East. If Penn State, Michigan and Ohio State all finish 11-1 and split the matchups against each other, we would go to the fifth tiebreaker in the Big Ten, which is the best cumulative conference record of non-divisional conference opponents. As it stands, Penn State is currently leading that tiebreaker thanks to Iowa being in the lead in the Big Ten West. Michigan's non-divisional conference opponents (Purdue, Minnesota, Nebraska) are 3-7. Ohio State's non-divisional conference opponents (Purdue, Minnesota, Wisconsin) are 4-6. Penn State's non-divisional conference opponents (Illinois, Iowa, Northwestern) are 5-6. 
Ultimately, both teams have a chance to avoid those tiebreakers. This game is all about Ohio State avoiding becoming the No. 3 team in the Big Ten East and Penn State trying to take that next step that it hasn't been able to take for years. 
It's a massive game.
[Do you want more great stories delivered right to you? Here's how you can create or log in to your FOX Sports account, follow your favorite leagues, teams and players and receive a personalized newsletter in your inbox daily.]
---
COLLEGE FOOTBALL trending
---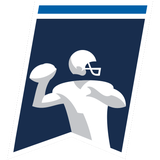 Get more from College Football Follow your favorites to get information about games, news and more
---