HOMESTEAD, Fla. — Christopher Bell knows that typically a driver doesn't have a chance to win every week and after finishing less than a tenth-of-a-second short seven days earlier at Las Vegas, he figured he had blown his opportunity to make the championship round with a win.
Homestead-Miami Speedway, the site of the NASCAR Cup Series playoff race Sunday, is not one of his favorite tracks, and he figured in order to repeat what he did last year by winning Martinsville would be way beyond the odds of fortune next week.
But the Joe Gibbs Racing driver used a gritty performance on a day when at one point he was 22nd as he rallied for the victory, qualifying him to be among the four drivers with a shot to win the championship Nov. 5 at Phoenix Raceway.
"It's pretty sweet," Bell said. "I don't know if last week has any bearing on it. But I'm glad that we have two good races in a row now. … It's all about Phoenix and Las Vegas and Miami have nothing to do with Phoenix. But now we have a little bit more time to prepare for it."
Bell and Kyle Larson have qualified for two of the four championship spots with the remaining two being decided next Sunday at Martinsville Speedway. William Byron is in a relatively comfortable position at 30 points above the current cutoff, while Ryan Blaney, who finished second to Bell, is 10 points ahead of Tyler Reddick for the last spot on points. 
Martin Truex Jr. and Denny Hamlin — both championship favorites — are 17 points behind while Chris Buescher is 43 points behind. 
If any of the six remaining drivers wins at Martinsville, that driver also gets an automatic spot among the four finalists at Phoenix.
Takeaways from Homestead, where Blaney, Reddick, Byron and AJ Allmendinger finished in the top 5:
Bell Into Final 4 
Bell was 22nd a little past midway through the 267-lap race when his team told he needed to try to make sure he didn't fall a lap down. He delivered a snarky response in an exasperated tone that he'll start trying.
Bell didn't try any harder the rest of the way, but his team's adjustments got the car better and the cautions fell his way surprising even Bell himself.
"I let my emotions get to me, that's for sure," Bell said with a laugh afterward. "Normally, I don't do that.
"That was frustrating. … I have no adjustments [we] made but it seemed like [we] through the kitchen sink at it because we went from being one of the worst cars on the track to clearly one of the best."
Larson Involved In Crazy Wreck
Kyle Larson led 96 laps, but his day ended early when he tried to follow Ryan Blaney down pit road, got too close to him, tapped his rear bumper and then plowed into the barrels protecting the wall that separates the racetrack from pit road.
The damage ended his day.
"It just seemed like he got to pit road speed a lot sooner than I thought," Larson said. "I knew where the yellow line was, I just didn't anticipate him getting to pit road speed a couple car lengths early.
"I was hoping to just time it to be right to his back bumper. I just misjudged that. Even if he was to pit road speed a little early, I should have just been able to be a little bit more cautious to have some room for error. I'm just upset at myself for that. I hope he's able to salvage a good finish."
Blaney said he didn't know what happened and didn't know if any damage impacted his car.
"I didn't know what happened until I saw him in my mirror," Blaney said. 
Hamlin Wreck Leaves Him Perplexed
Hamlin led 31 laps and appeared he might have a chance to win but something broke on his car several laps after battling for the lead.
"I don't think there was contact on the restart," Hamlin said.
Whatever broke — the team wasn't able to determine immediately after the race — relegated Hamlin to a 30th-place finish. He felt everything in the restart where he jostled for position with Blaney and others was clean.
"I knew it was going to be tough to hold it and unfortunately, we just got split there and that was it," Hamlin said. "It didn't matter because we broke anyway."
Bob Pockrass covers NASCAR for FOX Sports. He has spent decades covering motorsports, including the past 30 Daytona 500s, with stints at ESPN, Sporting News, NASCAR Scene magazine and The (Daytona Beach) News-Journal. Follow him on Twitter @bobpockrass, and sign up for the FOX Sports NASCAR Newsletter with Bob Pockrass.
---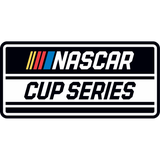 Get more from NASCAR Cup Series Follow your favorites to get information about games, news and more
---