PHOENIX — Before his start days, Zack Wheeler is abnormally approachable.
While many of the game's top pitchers handle their outings with an outward intensity bordering on the performative — there are stories about teammates ducking out of hallways to avoid Justin Verlander's wrath — Wheeler's game-day persona is decidedly more laid back. 
The Phillies ace often emerges into his club's dugout during batting practice wearing jeans and a T-shirt. Then he'll head back into the locker room and shoot some baskets or chop it up with his teammates. Others prefer solitude on their day; Wheeler says he doesn't really care one way or another.
It's just one of the many ways in which Wheeler is an atypical ace. 
Rather than obsessing over pitch selection, game-planning or the intricate tendencies of opposing hitters, Wheeler leaves the particulars to his catcher, J.T. Realmuto, and the Phillies coaching staff. 
Wheeler is an altogether uncomplicated man, which separates him from most of his pitching peers. On the mound, he exhibits very little emotion. There are no fist pumps after inning-ending strikeouts, no post-homer obscenities directed into empty ballgloves. Not especially muscular for a professional athlete, the balding 33-year-old looks more like the gangly, tall kid from your high school class than one of the best pitchers in the world.
But he is almost always in total control.
And on Saturday night, with the NLCS tied 2-2 and the Phillies in danger of flailing into the dark, Wheeler delivered an ace-worthy performance to put his club on the verge of clinching a return trip to the World Series. With two improbable home wins in Games 3 and 4, the Diamondbacks had snatched the good vibes right out of the front pocket of Garrett Stubbs' overalls. 
Wheeler took 'em right back in Game 5, as the Phillies not only won 6-1 but departed the desert with enough momentum to power their charter flight back to Philly.
Opposite D-backs No. 1 starter Zac Gallen for a second consecutive outing, Wheeler outshined his counterpart, punching out eight while allowing just a single run across seven spectacular innings. Gallen was solid — two late solo homers sullied an otherwise impressive night — but Wheeler was better. Again. 
"I know the bullpen was taxed a little bit," Wheelers said afterward. "So, I needed to go deep, and obviously I wanted that to be quality innings."
Wheeler's masterful start, his fourth of this postseason, left no doubt about his status as a true October stopper. His career playoff WHIP of 0.73 is, in fact, the lowest of all time (minimum 50 IP) and represents the best 10-start span in postseason history.
There are fewer no-doubt aces than ever before, a product of the sport's reliance on velocity and bullpens. There has not been a postseason complete game since 2017. The Diamondbacks won Game 4 of this NLCS with a carousel of eight different relievers. Saturday's contest couldn't have been more different. And that's because Wheeler is one of the few real ones left. 
He knows it too.
"I would like to see the leash unraveled a little bit more," Wheeler said. "You have to pitch in tough situations. You have to pitch fatigued. You have to pitch tired at the end of the season."
And while Wheeler was fantastic Saturday, there were a few understandable signs of that fatigue. The velocity and breaking stuff were as good as ever, but his command was a tad more scattershot. He found a couple barrels that found gloves. After cruising through the early innings in his other October starts, Wheeler allowed baserunners in the first, third, fourth, fifth and sixth.
None of them came around to score.
Even after Alek Thomas, the hero of Game 5, popped Wheeler for a solo smash in the seventh, the long-limbed righty stood tall, unbothered. He promptly retired the next three batters in quick succession. Had the Phillies not extended their lead in the top of the eighth with a Realmuto homer, Wheeler might have come back out for the bottom half. Instead, skipper Rob Thomson pulled the plug. The next postseason complete game will have to wait.
Wheeler was gifted an early 2-0 lead before throwing a single pitch. Without recording a single hard-hit ball, the Phillies pushed a pair across against Gallen in the first. With runners on first and second, Bryson Stott lofted a low curveball into right field for a single. Kyle Schwarber rumbled around third, taking advantage of Corbin Carroll's clammy throwing arm, to score the game's first run. Then, with runners on the corners and Realmuto at the dish, the Phillies unleashed a bit of schoolyard trickery.
Following a Gallen strike, Stott broke for second. But the instant Arizona catcher Gabriel Moreno popped up and threw to second, Harper made a break for the plate. Second baseman Ketel Marte gathered and fired home, but his throw took Moreno too far up the third-base line, right into the path of an oncoming Harper. The two collided as the ball bounced away, doubling Philly's advantage.
It was the type of play most often attempted in high school or low-level college baseball, where defenders typically lack the wherewithal and arm strength to combat it. It was an audacious, outrageous button to press in the first inning of an NLCS game. At this time of year, a strategy is only as good as its result, and the Phillies' double-steal gave them an early advantage and put the ever-precious momentum back in their favor.
The game would stay 2-0 until the top of the sixth, when the third-time-through-the-order bogeyman reared its head at Gallen. That messy first inning aside, the Cy Young hopeful looked capable against Philly's homer-happy offense. In his Game 1 start, the long ball had doomed Gallen, but to this point Saturday, he'd succeeded to keep the ball in the park.
That would not last. Schwarber did not let it, dispatching a hanging Gallen curveball into the right-field seats for his fifth homer of the series.
But Schwarber's blast was not simply a feat of sheer power. In his first at-bat of the game against Gallen, Schwarber saw a 2-0 curveball and took it for a strike. (He then singled on the next pitch.) In the sixth, Gallen again fell behind 2-0 and called for the breaker. The pitch floated lazily into the middle of the zone, right into the path of Schwarber's bat. 
Two batters later, Harper smashed a solo shot of his own and the Phillies' 16th consecutive home run with the bases empty, extending the club's playoff record. As Harper rounded third base, he turned his gaze toward the row of acolytes — Kevin Durant, Devin Booker and Michael Phelps — sitting beside Arizona's dugout. Any concern about Harper after two underwhelming showings in Games 3 and 4 is dust.
The Showman is fine.
And so are the Phillies, who breathe a sigh of relief as they return home to friendlier surroundings for Monday's Game 6 (and Tuesday's Game 7, if necessary). When they arrived in the desert Wednesday, the Phillies carried with them a swaggering bravado; a team confident in its capabilities. And though two trying ballgames in the cavernous hotbox of Chase Field chipped away at that visage, the defending NL champs are just a victory at Citizens Bank Park from adding to their trophy case.
Jake Mintz, the louder half of @CespedesBBQ is a baseball writer for FOX Sports. He played college baseball, poorly at first, then very well, very briefly. Jake lives in New York City where he coaches Little League and rides his bike, sometimes at the same time. Follow him on Twitter at @Jake_Mintz.
Flippin' Bats:
---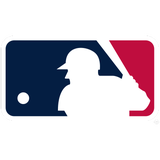 Get more from Major League Baseball Follow your favorites to get information about games, news and more
---