TAMPA, Fla. — With first place in the NFC South somehow on the line, this was a battle of futility, an absolute clinic in red-zone failure with two teams trying so actively to give the other team the win, and Atlanta escaping with a victory.
Falcons quarterback Desmond Ridder lost three fumbles inside the 12-yard line — two at the 1-yard line, technically — but after the Bucs couldn't convert from first-and-goal, tying the game on a field goal with 45 seconds left, he found tight end Kyle Pitts for a 39-yard gain, setting up Younghoe Koo's 51-yard kick as time expired for a 16-13 win at Raymond James Stadium.
Ugly as it was, the win puts the Falcons (4-3) atop the NFC South standings, ahead of the Bucs (3-3) and Saints (3-4) in a division still looking a lot like the one Tampa Bay won at 8-9 a year ago.
"We certainly like to make it hard on ourselves," Falcons coach Arthur Smith said. "But at the end of the day, we found a way. Situational football, second time in three weeks, found a way at the last second. Koo, like he continues to do, he's clutch. Our guys make plays in big moments. We always feel like we've got a shot, no matter what happens. It's a resilient group."
The two teams struggled not just in the red zone, but in goal-to-go situations, going a combined 1-for-7 in converting those for touchdowns. The Falcons went 1-for-5 — Ridder lost a fumble on a sack at the Bucs' 11 just before halftime, and fumbled a snap from the 1 in the third quarter. The worst mistake came in the fourth quarter, as he scrambled for what looked to be a 12-yard touchdown, only to have Bucs safety Antoine Winfield poke the ball loose inside the 1-yard line, fumbling through the end zone for a touchback.
"At the end of the day, there's no magical potion to fix fumbles," Ridder said after the game. "It's just strapping up and knowing you have to protect the football. … For me and everyone else, but obviously me today, we just have to do a better job of that."
As bad as Ridder was, the Bucs managed to out-disappoint the Falcons in the closing minutes. In range for a tying field goal and driving for a go-ahead touchdown with fewer than four minutes left, Bucs quarterback Baker Mayfield was intercepted by Falcons safety Richie Grant with 3:41 left.
The Bucs defense forced a three-and-out, getting the ball back to the offense, and Mayfield scrambled for a 31-yard gain, leading to a first-and-goal at the 8 with 1:05 left, close to a go-ahead touchdown. Mayfield missed on two passes and was sacked, so the Bucs had to settle for a tying field goal with 45 seconds left, leaving the Falcons a chance to set up a kick of their own.
"I wanted to close it out when we got down there with a touchdown," Mayfield said. "Once we kicked the field goal and they stopped us, I mean, you're just hoping for overtime."
Tampa Bay's defense, which had given up 46-yard passes to Scotty Miller and Tyler Allgeier, had one more mistake left, and Ridder found Pitts for 39 yards to the Bucs' 36. Two plays later, Koo hit the game-winning field goal.
There were frustrations far outside the red zone, to be sure. The Bucs had three holding penalties and three false starts among nine penalties, and the Falcons gave the Bucs six first downs with defensive penalties, one short of their most since 1999.
Atlanta had five drives lead to first-and-goal opportunities and scored only 10 points off of those, keeping the Bucs in the game until literally the final second, so Ridder was well aware of how much easier the win could have been.
"Obviously, we made it a lot harder on ourselves than we needed it to be," he said. "It's huge to see that through all of that. We can still come out on top, still play as a team. No one pointing fingers, no one blaming anyone, just go out and get a win."
[Want great stories delivered right to your inbox? Create or log in to your FOX Sports account, follow leagues, teams and players to receive a personalized newsletter daily.]
The Falcons won essentially without top rookie Bijan Robinson, who wasn't feeling well before the game and barely played. His only touch came in the final minute, a 3-yard carry on the final drive. Atlanta leaned heavily on Allgeier (21 carries, 59 yards, 53 receiving yards) and Cordarrelle Patterson (10 carries, 56 yards) to carry the offensive load without their leading rusher.
The win puts Atlanta in first place in the division, and the Bucs have to play Thursday at Buffalo, a difficult challenge that could put them further back. The Falcons' next three are against the Titans (2-4), Vikings (2-4) and Cardinals (1-5), which could keep them atop the standings until their next divisional game, Nov. 26 at home against the Saints.
"It's Week 7, but we'll take it," Smith said. "Road win, division win that puts us 2-0 in the division. We know we've got work to do, but happy to get a win."
Greg Auman is FOX Sports' NFC South reporter, covering the Buccaneers, Falcons, Panthers and Saints. He is in his 10th season covering the Bucs and the NFL full-time, having spent time at the Tampa Bay Times and The Athletic. You can follow him on Twitter at @gregauman.
---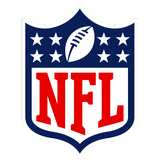 Get more from National Football League Follow your favorites to get information about games, news and more
---