PHILADELPHIA — The Miami Dolphins offense has been incredible this season. It's been electric, historic and mostly unstoppable.
And on Sunday night, the Philadelphia Eagles defense was better.
What the Eagles defense did to Mike McDaniels' machine should send a shudder down the backs of offensive coordinators around the NFL. They shut down the Dolphins' high-speed attack, holding them to less than half the yards and points they averaged in the first six games of this season. The Dolphins managed just 244 total yards, had only 12 first downs and their offense scored only 10 points all game long.
That smothering performance by the Eagles defense gave their clearly injured quarterback Jalen Hurts and their struggling offense enough room to get their own act together and pull off an impressive, 31-17 win.
"One thing about our defense, we just want to go out and attack and be dominant," said Eagles corner Darius Slay. "We knew they were a great run team, a great stretch team. They got all kinds of great stuff going on with that offense. They can do it numerous ways. 
"We tried our very best to make them one-dimensional."
Not only did they do that, but they made the Dolphins' one remaining dimension barely functional. They held the NFL's best rushing attack to just 45 yards, and the NFL's best passing attack to just 199 yards. That's just not supposed to happen to an offense as fast and dangerous as Miami's. The Dolphins have been producing video game-like stats all season long. They came in averaging 37.2 points per game, 498.7 yards, 316.8 passing yards and 181.8 rushing yards — all tops in the league. They had a 70-point game earlier this season. They had three games of 500 or more total yards.
That's absurd, but not nearly as absurd as what the Eagles did to them.
"We made them one-dimensional," Eagles coach Nick Sirianni said. "That team, I can't tell you how much respect I have for Mike and that staff and those players. I've never seen anybody as fast as Tyreek Hill in person. I mean, damn, he's fast as hell. So great job by our DBs. But it starts with our defensive line and being able to apply pressure, and our DBs did a great job of making (Dolphins quarterback Tua Tagovailoa) hold the ball a tick."
Tagovailoa was 23 of 32 for 216 yards — his lowest total of the season. Running back Raheem Mostert ran for only 45 yards. And even though Hill had 11 catches, they went for just 88 yards. The Dolphins averaged five touchdowns per game before Sunday night. Against the Eagles, their offense reached the end zone just once.
That's crazy for a team whose overall speed is unmatched, with such a diverse and creative offense that so many teams have been unable to figure out. But on a night when Hurts (23 of 31 for 279 yards, two touchdowns, one interception) seemed hobbled and even worse a brace on his left knee in the second half, the Eagles defense made things easier for him by pushing down on the Miami offense with relentless penetration and pressure from their front line. They also got some impressive sideline-to-sideline play by edge rusher Haason Reddick, who had two big, early tackles for loss on Mostert that Sirianni thought set the tone for the rest of the game.
In the first half, the Dolphins' offense was virtually non-existent. They had just 113 total yards, including minus-7 on the ground. They couldn't sustain anything until the final two minutes, and even then they needed a dazzling, 29-yard catch by Cedric Wilson Jr. who barely got his feet in bounds on a 3rd-and-18 play to keep that drive alive.
That drive ended with Hill doing what Hill does — hitting the turbo button on his speed and burning cornerback James Bradberry for a 27-yard touchdown catch. But that was really the end of Hill's impact on the game. Even the Eagles were surprised at how quiet he was.
"He's electrifying," Slay said. "I honestly think he's the MVP of the league right now. He's a dominant guy. World-class speed. It's hard to guard a guy like that.  You've just got to contain him, just basically try to keep a roof over the top of him because he can run right by you. He is the best receiver in the league."
And yet, they contained him just like they did everybody else in a Dolphins uniform. Those two big plays at the end of the first half were basically it for Miami. That was the only Dolphins drive that went for more than 45 yards the entire night and the only one that ended in the end zone. Miami's other touchdown was a defensive Pick-6.
Now, the Eagles did get some breaks. Hill dropped a pass in the red zone late in the third quarter when he could've walked in the end zone for a 21-yard touchdown. And on the fourth-down play that followed, Bradberry got away with a blatant facemask on Wilson that caused Dolphins quarterback Tua Tagovailoa's pass to fall incomplete. If either one of those plays goes the Dolphins way the entire game could have changed.
But the Eagles had their share of big plays too. They sacked Tagovailoa four times, including two from defensive end Josh Sweat. And Slay had the biggest play of the game when he picked off Tagovailoa at the Eagles 1 ("That's why they call me 'Big Play Slay,'" he said). The Dolphins quarterback thought he had running back Mostert heading toward the end zone, but he was under pressure and threw off his back foot. That caused his pass to float, which gave Slay time to break off his man and cut in front of Mostert for the interception.
It was impressive, but no more impressive than what the rest of the defense did against an offense that has blazed through everybody they've played.
"We knew they had a really explosive offense," defensive tackle Fletcher Cox. "Our biggest thing was slowing them down."
They did, proving again that the Eagles have many ways to beat anyone they play. They don't need Hurts to be on fire. They don't even need their powerful rushing attack to lead the way. It can be easy to forget sometimes, but after what the Eagles did to the Dolphins on Sunday night it should be clear to everyone: The Eagles have a dangerous defense, too.
Ralph Vacchiano is the NFC East reporter for FOX Sports, covering the Washington Commanders, Philadelphia Eagles and New York Giants. He spent the previous six years covering the Giants and Jets for SNY TV in New York, and before that, 16 years covering the Giants and the NFL for the New York Daily News. Follow him Twitter at @RalphVacchiano.
---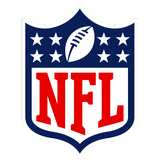 Get more from National Football League Follow your favorites to get information about games, news and more
---