Suspended Michigan analyst Connor Stalions, who is at the center of the Wolverines' alleged sign-stealing scandal, is believed to have purchased tickets to more than 30 games at 11 different Big Ten schools over the last three seasons, ESPN reported Monday.
Stalions bought the tickets under his own name, and the NCAA is expected to obtain video evidence this week of the illegal technology as part of its investigation into Michigan's alleged sign stealing, ESPN added in its report. One Big Ten school connected a fan who appeared to be recording a game on their cell phone to a ticket for a game that Stalions purchased this season by using in-stadium technology, according to ESPN. Stalions also forwarded tickets he bought to at least three different people, ESPN reported.
News of the NCAA's investigation into Michigan's alleged sign stealing first emerged last week. The Big Ten was notified of the NCAA's investigation on Oct. 18, saying it notified the Wolverines' future opponents in the 2023 season of the allegations. Michigan was accused of plotting to steal future opponents' signals by sending team representatives to record their games.
Michigan announced that Stalions would be suspended with pay on Oct. 20 as the NCAA conducts its investigation. Michigan coach Jim Harbaugh denied knowledge of the alleged scheme. 
"I do not have any knowledge or information regarding the University of Michigan football program illegally stealing signals, nor have I directed any staff member or others to participate in an off-campus scouting assignment," Harbaugh said in a statement after the news broke on Oct. 19. "I have no awareness of anyone on our staff having done that or having directed that action."
NCAA rules don't prohibit teams from stealing signs. However, there are rules against using electronic equipment to record an opponent's signals. The NCAA also prohibits teams from scouting future opponents in person, with NCAA Bylaw 11.6.1 stating: "Off-campus, in-person scouting of future opponents (in the same season) is prohibited." The rule was put into place in 1994 because not every school had the finances to do it. 
There were tickets purchased under Stalions' name on both sides of the stadium for the Week 8 game between Penn State and Ohio State — who both play Michigan in November — but they were not used, ESPN reported. 
Michigan continued its undefeated season two days after news of the investigation came to light, arguably having its most dominant performance of the year by defeating Michigan State, 49-0. 
"There's a target, yeah," Harbaugh told reporters after Saturday's game. "Everybody has pointed that out from the beginning of the season, but our guys are very focused.
"There's been stuff. There's been attempts to diminish the team in a lot of ways, starting with the easy schedule. They just play."
Michigan improved to 8-0 with the win, keeping its No. 2 ranking in the AP Poll as a result. The timeline of the alleged sign signal stealing coincides with Michigan's re-emergence as a national title contender in 2021, winning the Big Ten in each of the last two seasons to make the College Football Playoff.
Michigan hopes to continue the streak this season. It has a bye in Week 9 before taking on Purdue on Nov. 4. 
The Associated Press contributed to this report.
---
COLLEGE FOOTBALL trending
---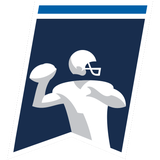 Get more from College Football Follow your favorites to get information about games, news and more
---