Have you ever ordered a gift and had it arrive early? That's how the Milwaukee Bucks have to be feeling after two-time MVP Giannis Antetokounmpo reportedly agreed to a three-year, $186 million extension, committing him to the team through the 2026-27 season.
But there is a bit of a catch — there usually is.
It was less than two months ago that Antetokounmpo sent shock waves through the land of beer and bratwurst by hinting at potentially going elsewhere. When asked about signing a contract extension in September, the franchise's greatest player since Kareem Abdul Jabbar said he would not unless he was certain everyone in the organization shared his all-out commitment to pursuing championships.
It signaled a potential change in attitude by Antetokounmpo, whose dedication to the franchise that helped transform him from a scrawny, wide-eyed 18-year-old Nigerian who had grown up in Greece into one of the league's most powerful and personable players had never wavered. His previous two contracts had been negotiated and signed almost as a matter of course. 
The Bucks took heed, promptly orchestrating a three-team deal to acquire seven-time All-Star guard Damian Lillard, someone Antetokounmpo has long dreamed of having as a teammate.
The consensus among rival league executives was that the Bucks did so only after getting an assurance from Antetokounmpo that it would buy his continued loyalty. 
"Giannis ABSOLUTELY had to agree to extend or this is an insane bet on the come," texted an NBA executive.
The "when" was the only question. After Antetokounmpo said it made more financial sense to wait until next summer, the expectation was that is what he would do. Based on how player salary extensions are formulated, he would have been in line to accept a four-year deal worth nearly $234 million a year from now.
But don't think for a minute that Antetokounmpo signed now either to save the franchise money or ease the pressure to keep putting championship-caliber talent around him. It's not always about getting the biggest piece of the pie; sometimes it's about how many pieces of pie you can get.
Adding three years now to his current deal commits him to the Bucks through the 2026-27 season, aligning his contract with Lillard's, which has a player option for the 2026-27 season, when Lillard will turn 36.
This, then, gives Antetokounmpo leverage to make certain the Bucks don't merely let Lillard walk. This way he can make the Bucks re-sign his new running mate, if that's what he'd want, or utilize the cap space to attain a younger star. 
Signing a slightly shorter deal now also positions Antetokounmpo to make a maximum salary until he is in his late 30s by signing two subsequent slightly shorter deals. His new contract now means he will be 31 when he is eligible to sign yet another extension. A similar three-year deal would take him to age 34, still ostensibly in his prime, when he could then sign a four-year deal that takes him to age 38.
"This allows him to maintain leverage over the franchise to ensure they don't go rebuild when he is 31 and Lillard is done at 35," the executive said.
Have you ever ordered a gift and found out the cost of maintaining it might be more than you imagined? The Bucks might be feeling that some day as well. For now, they can rest easy knowing that they have one of the league's brightest stars locked up for the next four seasons. Some gifts are just priceless.
Ric Bucher is an NBA writer for FOX Sports. He previously wrote for Bleacher Report, ESPN The Magazine and The Washington Post and has written two books, "Rebound," on NBA forward Brian Grant's battle with young onset Parkinson's, and "Yao: A Life In Two Worlds." He also has a daily podcast, "On The Ball with Ric Bucher." Follow him on Twitter @RicBucher.
FOLLOW
Follow your favorites to personalize your FOX Sports experience
---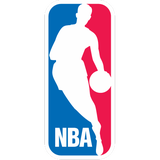 Get more from National Basketball Association Follow your favorites to get information about games, news and more
---