It had to happen at some point.
For a quarterback who battled through plenty of adversity just to earn a starting job in the National Football League as the last pick in the 2022 draft, some rough waters were expected after smooth sailing for most of Brock Purdy's short pro career.
A winner of his first 10 regular-season games in which he started and finished, Purdy is now going through his first losing streak. The San Francisco 49ers have lost two games in a row for a first time in a calendar year, the latest one a 22-17 setback on the road to the Minnesota Vikings on Monday Night Football.
Like last week's road loss to the Cleveland Browns, Purdy and San Francisco's offense had the ball and were driving for the winning score at the end of the game. But Purdy tossed his second interception of the evening to Vikings safety Cam Bynum, who sealed an important victory for Minnesota.
Purdy played without two of his best players on offense. Left tackle Trent Williams (ankle) and receiver Deebo Samuel (shoulder) watched from the sideline, while running back Christian McCaffrey gutted through a painful oblique injury. 
Purdy played mostly efficient football. He finished 21-of-30 for 272 yards, with a touchdown pass to McCaffrey on a swing route and two interceptions. Purdy was sacked once and finished with an 81.5 passer rating. It's the first time he has thrown two interceptions in a game as a pro. The last time Purdy threw two picks was back at Iowa State in a 41-38 loss at Texas Tech on Nov. 13, 2021. 
Like he has since assuming the starting role last season, an even-kneeled Purdy handled the consecutive losses and his late-game struggles with introspection and little emotion. 
"It's tough," Purdy told reporters after the game. "Two in a row. It's the NFL. Every team is good. It doesn't matter who you're going against, what their record is, anything like that. We didn't come into this week taking this team lightly. … We just got to execute better. For me, second one in a row hurts, obviously. We just got to be better. Got a big one ahead this week, too."
Purdy and the 49ers get a chance at redemption at home against the Cincinnati Bengals on Sunday before San Francisco's bye week. At 5-2, the 49ers are just a half-game ahead of the Seattle Seahawks (4-2) in the NFC West and now a game behind the Philadelphia Eagles (5-1) in the race for the top spot in the NFC conference. 
There's obviously room for improvement for Purdy. But San Francisco's "system quarterback" is still second in the NFL in passer rating (107.1), tied for sixth in touchdowns passes (11) and ninth in passing yards (1,668) with just three interceptions on the year. 
McCaffrey finished with 96 scrimmage yards and two touchdowns on the day, getting in the end zone for a 16th straight game, one short of the NFL record held by Lenny Moore. McCaffrey, however, also had a costly fumble on the opening drive in the red zone, a lost opportunity for San Francisco to put points on the board early.
"Anytime you lose, it's a bad feeling," McCaffrey said after the game. "We have a team that's hypercritical of each individual. We can't just let it trickle down. Got to take a good, hard look in the mirror. I know I'll do that. I made a bad mistake today that I believe cost us the game if I don't fumble that ball. Put it on me. Go from there." 
Rookie kicker Jake Moody also missed his third field goal in two games, this one from 41 yards. But Moody redeemed himself with a make from 55 yards. 
More troubling for San Francisco than Purdy's struggles and losing the turnover battle was that one of the most ferocious defensive fronts, led by reigning Defensive Player of the Year Nick Bosa, could not stop Kirk Cousins. 
Minnesota's veteran quarterback finished 35-of-45 for 378 passing yards, with two touchdowns passes to rookie Jordan Addison and one interception. The 49ers were held without a sack for the first time this season, finishing with a 35.5% pressure rate, according to Next Gen Stats. 
The 49ers allowed 452 total yards on offense, including 74 on the ground. Minnesota converted 8-of-13 opportunities on third down, playing without its best player on offense as receiver Justin Jefferson was out with a lingering hamstring injury. 
The turning point of the game occurred with 16 seconds left before halftime and San Francisco trailing 10-7. Defensive coordinator Steve Wilks dialed up an all-out blitz on third-and-6 from Minnesota's 40-yard line, leaving cornerback Charvarius Ward on an island against Addison with no safety help.
Ward appeared to undercut Addison's deep in-route for an interception, but the rookie wrestled the ball away and scored on a 60-yard touchdown for a momentum-changing play that turned out to be the difference in the game. 
"We have to make plays when they are there," Bosa said after the game. "We got lulled to sleep by some of the protections. When those opportunities come, you have to be ready for them. 
"I'm not sure how it went for the other three guys. I can only focus on myself. There were definitely a couple opportunities there where I could have changed the game. I need to do that with the kind of player I'm supposed to be." 
Eric D. Williams has reported on the NFL for more than a decade, covering the Los Angeles Rams for Sports Illustrated, the Los Angeles Chargers for ESPN and the Seattle Seahawks for the Tacoma News Tribune. Follow him on Twitter at @eric_d_williams.
---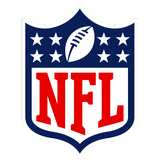 Get more from National Football League Follow your favorites to get information about games, news and more
---