PHILADELPHIA — The two best words in sports: Brandon Pfaadt.
That's who the Arizona Diamondbacks will send to the mound Tuesday night for a winner-takes-all NLCS Game 7 against the Philadelphia Phillies. 
Monday night was supposed to be the end. After snatching Game 5 in the desert, the Phillies were expected to ride their formidable home-field advantage — they were unbeaten at Citizens Bank Park in the postseason — to a series-clinching victory. Game 6 game began with sun-drenched optimism, the 5:07 p.m. local start leaving a slice of sunlight stretched across the upper decks. But as darkness blanketed the stadium, that warmth gave way to cold, nervous tension, and eventually, utter disappointment.
Arizona won handedly, 5-1, shocking the sold-out crowd and forcing a deciding Game 7 that few could have foreseen when this series began eight days ago. And by the end of the evening, nearly all of 45,473 in attendance left the ballpark with the worst-case scenario pinballing around in their minds.
Could the Phillies, a raucous, unrelenting, star-studded parade of likable, homer-knocking himbos who took out the 104-win Braves really fall to the 84-win Diamondbacks? It turns out … maybe.
Arizona starter Merrill Kelly continued to make it possible.
With his team's season on the brink, the 35-year-old was sensational. All series and all season, the Phillies' offense has obliterated mistakes. If you miss, they probably won't. Hang a curveball and they'll punish it. Leave a heater middle-middle and, in a few seconds, it'll become a souvenir. But if a pitcher can locate — the fastball in particular — the imposing Phillies lineup can be tamed. 
"My priority was not necessarily to change the whole game plan," Kelly said after his second start of the series. "More of just focusing on each and every pitch. Just try my best to execute each and every pitch." 
"He did a good job," Phillies designated hitter Kyle Schwarber said. "Didn't really leave too many pitches in the middle of the plate."
In Game 3, Pfaadt kept his fastball on the edges, kept his breaking stuff down and kept the Phillies frustrated and guessing for 5 2/3 innings of dominance. 
Kelly followed that same script to a tee. Besides a rocky second inning in which he allowed a run on two hits, Kelly kept the Phillies silent. He avoided the mistakes that doomed him in Game 2 and his rotation mate Zac Gallen in Games 1 and 5. This bizarre, unlikely Arizona thrill ride will continue for at least one more day because Kelly showed up and showed out.
The Diamondbacks' offense ensured its pitcher would work with a lead. Tommy Pham and Lourdes Gurriel Jr. ambushed the typically reliable Aaron Nola for back-to-back solo shots to lead off the second inning. An Evan Longoria double drove home Alek Thomas a few moments later. Arizona would add another run in both the fifth and the seventh. It wasn't overpowering, but it was more than enough.
"They have great fans, a great crowd, that's kind of like their 27th man," Pham said afterward. "And anytime when you can jump out like that, it makes Merrill's job easier, puts a little less pressure on us hitters, hopefully we can do the same thing tomorrow."
And once Kelly ceded the ball after his five frames and Arizona's bullpen finished the job. The quartet of Ryan Thompson, Andrew Saalfrank, Kevin Ginkel and Paul Sewald cruised through four scoreless. The Phillies managed just three baserunners against the D-backs' pen. Late innings in October are usually nail-biting stress fests. Monday night felt more like a trip to the spa.
And so the page turns to Tuesday's Game 7, the first in the 140-year history of the Phillies franchise. They will send their unflappable, postseason stalwart, Ranger Suárez, to the mound. Arizona will counter with Pfaadt, the rosy-cheeked rookie who was so thoroughly dominant in Game 3.
In Arizona's clubhouse after Game 6, Pfaadt rocked calmly in a leather chair in front of his locker. He scrolled mindlessly through his phone, showing no obvious signs of what he'll face come tomorrow: a deciding, winner-takes-all NLCS Game 7 against the free-wheeling Phillies. 
His start in last year's Triple-A championship game will feel like a spring training scrimmage by comparison. Forty-thousand maniacs, a sea of angry strangers in red, will wish him ill with all their hearts. He will face a wall of sound and a dangerous lineup. Tuesday night will be, by far, the biggest game of his young life. 
He's not particularly perturbed.
"I'll talk to people. I'll eat whatever. I'm chill," Pfaadt said of his pregame plans for Tuesday.
It was a surprise that this series even made it back to the northeast. The mismatch on paper is glaring. The Phillies held every possible advantage. They had the postseason pedigree, the momentum, the loudest crowd in the sport, a soul-crushing lineup and dominant starting pitchers.
None of that matters now.
One more chance for Arizona to complete the unbelievable, one more chance for Philadelphia to save face. Game 7 should be a classic. 
One night to decide a National League champion, nine innings to determine whether the D-backs can complete the improbable upset or the Phillies can avoid what would be a truly embarrassing collapse. 
"It's gonna be exciting," Schwarber said. "This is what you play for."
Jake Mintz, the louder half of @CespedesBBQ is a baseball writer for FOX Sports. He played college baseball, poorly at first, then very well, very briefly. Jake lives in New York City where he coaches Little League and rides his bike, sometimes at the same time. Follow him on Twitter at @Jake_Mintz.
Flippin' Bats:
---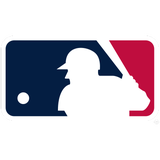 Get more from Major League Baseball Follow your favorites to get information about games, news and more
---