Prior to Week 7, coach Mike McDaniel delivered a prescient message to his Miami Dolphins. He considered the scale of their upcoming game against the Philadelphia Eagles — touted a potential Super Bowl preview — and told his players to expect an intense reaction. 
"OK, after the game, one of two things will occur," he remembered telling his team. "If we win the game, we are going to have to deal with a whole ton of hype and will be crowned as, it wouldn't surprise me to be, the best team football. And that would be the carrying narrative. If we lose the game, we can't beat good teams."
He was right. 
That's just the nature of the NFL media cycle. And because the Dolphins lost, 31-17, they are starting to feel a bit like the team that cried wolf. And by wolf, I mean Super Bowl.
The Dolphins did this last year, jumping out to an incredible start — only to slow down by midseason and flop altogether at the end of the year. They started 8-3. They finished 1-6, including a postseason loss. That was, of course, related to Tua Tagovailoa's concussion issues. But given that Miami has yet again jumped out to an incredible start and has buckled in contests against legit contenders, the Dolphins seem to be trending toward the same story as last season. 
When there's a fissure like that in a contender's résumé, you can bet that sports media will use that as an opening for discussion. We're starting to hear the word "fraud" thrown around in describing the Dolphins, who — just a few weeks ago — were the darling of media attention for their record-setting offense.
This is why Tagovailoa pumped the breaks on the enthusiasm in the early weeks.
"If it's a Week 1 deal, you're either Super Bowl contenders or you're the worst team in the league," Tagovailoa said back in September. "I try not to pay attention to any of that, try to talk that kind of mindset into our guys offensively to put your head down."
Similarly, he's not panicking this week.
"I don't think we listen to the outside noise in regards to how people feel about our team," Tua said postgame on Sunday. "I think the most important thing is the guys in the locker room sticking together and continuing to go. There's a lot of football to be played, a lot of football. It's a long season."
It's way too early to peg these Dolphins as fraudulent, even with the context of what happened last year. It's also important to acknowledge the pattern that's starting to form. The Dolphins have one of the best offenses in the NFL that — for many reasons — can't match up in shootouts with some of the other best offenses in the NFL. 
These Dolphins need to learn to win in a playoff atmosphere, like they had on Sunday night, before they graduate to actually winning multiple playoff games in a row. Just about every Dolphin emphasized that they will mine the Eagles loss — like they did with their blowout loss to the Buffalo Bills — for learning and teaching lessons.
What did Miami learn from their game against the Eagles?
"You can learn everything. It was a very important thing," McDaniel said after the game Sunday. "I kind of knew that going into the game that it was going to be that type of atmosphere and I think that's very important for our team being on the younger side to experience."
Tagovailoa, McDaniel and edge Bradley Chubb emphasized the little details. In games where the Dolphins can't simply bully or outrun their opponent — like they've done in previous weeks — Miami has to get into the weeds about the little things that are going wrong. While there was a greater margin for error against lesser teams like the Denver Broncos, the New England Patriots and the New York Giants, the Dolphins have learned how miniscule that margin gets when they're playing a team with equal talent.
"I sensed a football team that knew exactly why they lost," McDaniel said. "Felt like it didn't surprise them that they lost, because you didn't do the little things that you have to do to win the football game against a really good team. And that just builds up hunger."
The problems? Well, they start with defense. The Dolphins have the 24th-best DVOA in the NFL, and while the team set out to fix this unit in the offseason, first-year defensive coordinator Vic Fangio has yet to bring about the change they will need to be a legit contender. 
But there's a sliver of optimism. The first is that Fangio's defenses are notoriously complex and can take time to come together. The second is that Fangio is about to get a healthier set of stars, with cornerbacks Jalen Ramsey, Xavien Howard and Nik Needham projected to return from injury in the coming weeks. That elevates the complexion of the secondary — which is getting burned weekly by WR1s. And an improved secondary will have a cascading effect throughout the defense. The pass-rush, in particular, should have more time to make big plays on quarterbacks.
"I know and I got it in my heart that once we get to these big moments when it really counts, we're going to be exactly where we need to be," Chubb said Monday.
If the defense plays better, the offense won't have to force the ball downfield quite so often. Maybe if the Dolphins weren't trailing, Tagovailoa wouldn't have tried to push the ball into such a small window on third-and-8 with 11 minutes left in the game. Because Tagovailoa wanted points, he attempted a tough throw, which he underthrew and cornerback Darius Slay intercepted.
But then there was another problem beyond Tua's poor decision-making. It was also a play-design issue. Slay wasn't the cornerback in coverage on the play — he cheated off his own mark to make the play. It shouldn't have been that easy, which speaks to the Dolphins having spacing issues for their receivers.
That's on McDaniel, who is brilliant but not perfect.
The last thing that will likely be a mixed bag for the rest of the season: Miami's offensive line. Tackle Terron Armstead is likely to return from injured reserve later this season. Guard Isaiah Wynn just went on IR. Center Liam Eichenberg is playing the position for the first time after spending his first two years at guard, which was a spot where he'd been proclaimed a bust. 
While Miami is patching this unit together, they are probably much worse than their stats show. McDaniel has engineered an offense that gets the ball out of Tua's hand faster than any other quarterback in the NFL. That makes life a little easier for the line. But that won't save them entirely from themselves — and we saw evidence of that against the Eagles.
The Dolphins have problems. Receiver Tyreek Hill has been so incredible that he has erased a lot of those problems. But they're beginning to show. It's time for McDaniel to cover them back up again. That's what the best coaches in the NFL do: adjust. Opponents find a weakness and good teams compensate. That's how the Dolphins proceed after this loss, with adjustments.
"Losses, if approached the right way, if you're not pointing fingers and you're looking internally, can be a good thing, too," McDaniel said.
The Patriots are traveling to Miami this weekend. Tagovailoa has never lost to Bill Belichick, with five wins dating back to the quarterback's rookie season. New England has historically struggled in Miami, and the Dolphins have already beaten the Patriots once this year. 
[Want great stories delivered right to your inbox? Create or log in to your FOX Sports account, follow leagues, teams and players to receive a personalized newsletter daily.]
It seems like a perfect get-right game. Of course, the Bills probably felt that way last week but lost in New England. So the Patriots are a bit tougher than their 2-5 record shows. The truth is that a win won't really change the way the NFL sees the Dolphins. There's really only one game that'll shift public opinion on Miami. It's the one that comes in Week 9.
The Dolphins play at Kansas City in a matchup against Patrick Mahomes, the Chiefs and the Swifties. That's where Miami will get another shot at proving itself against a legit contender. Who better than the defending Super Bowl champs? Who better than Mahomes?
Prior to joining FOX Sports as the AFC East reporter, Henry McKenna spent seven years covering the Patriots for USA TODAY Sports Media Group and Boston Globe Media. Follow him on Twitter at @henrycmckenna.
---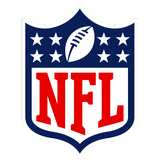 Get more from National Football League Follow your favorites to get information about games, news and more
---