Sharp bettors will tell you, rightly so, that you shouldn't base your wagers on trends. There's always regression to the mean, and the pendulum swing can sometimes be significant. 
Just ask all those public bettors about that Over the past two weeks in the NFL odds market.
So, with that in mind, let's have a little fun. 
How's this for a trend? The Kansas City Chiefs are 5-0 straight up (SU) and 4-1 against the spread (ATS) since Taylor Swift first attended a K.C. game in Week 3 in support of her current interest in Travis Kelce.
It's a stat that could certainly be enjoyed by a bookmaker who also loves the entertainment industry. So FOX Sports tapped into DraftKings director of sportsbook operations Johnny Avello to get his thoughts on the whole Travis and Taylor to-do.
Make an Impression
Swift has attended four of the Chiefs' games during their current five-game SU winning streak. The only one she missed was K.C.'s 27-20 victory at Minnesota, with the Chiefs covering as 3.5-point favorites on Oct. 8. Kelce scored touchdowns in two of those games, including in a monster Sunday effort as Kansas City beat the Los Angeles Chargers 31-17 to cover as 5.5-point home favorites.
Kelce had 10 catches for a whopping 179 yards. Avello ostensibly likened it to the whole high school boyfriend-girlfriend scenario.
"Say I'm a football player, and my girlfriend is up in the stands, and I want to show her my very best. I'm trying to impress her," Avello said, while noting Kelce has arguably the most-able accomplice ever in Patrick Mahomes. 
"Mahomes wants to make this guy look good in front of his girl. You put the two of them together, and Mahomes is getting Kelce more targets," Avello said.
"It's a great story."
Top of the Props
For years, Avello posted odds on the Academy Awards. That was for entertainment purposes only, until just recently, when he's been allowed to do so legally in some of DraftKings' jurisdictions. So anything that ties betting to entertainment is right in his wheelhouse. 
Over the past few weeks, Avello has seen a significant boost in betting on Kelce player props, a Swifties effect, if you will. It's receded a bit lately, but still in Week 7, Kelce took the second-most tickets of any player in DraftKings' Anytime Touchdown market. That was a win for bettors.
Kelce also continues to be well-bet each week in Player to Score First TD and in Player to Score Two or More TDs markets. He ranked fifth in both categories in Week 7, though he didn't deliver in either.
And of course, as noted above, Kansas City hasn't lost on the field and is 4-1 ATS since Swift hitched her wagon to the Chiefs. It's not a trend you want to burst your bankroll on, but Avello sees it as a net positive.
"She's good for the game itself," he said. "Fans are now watching football who weren't watching it before. It's good for the NFL and good for betting. I hope she continues to come to more Chiefs games."
Patrick Everson is a sports betting analyst for FOX Sports and senior reporter for VegasInsider.com. He is a distinguished journalist in the national sports betting space. He's based in Las Vegas, where he enjoys golfing in 110-degree heat. Follow him on Twitter: @PatrickE_Vegas
---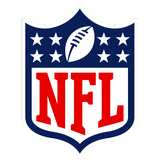 Get more from National Football League Follow your favorites to get information about games, news and more
---