Just last week, Michigan football coach Jim Harbaugh explained to reporters that he feels J.J. McCarthy is on his way to becoming the best quarterback in program history.
McCarthy backed up his coaches' high praise with a dominant performance in the Wolverines' 49-0 win over in-state rival Michigan State. The talented junior signal-caller completed 21 of 27 passes for 287 yards and a career-high four touchdowns in the victory.
Following his performance, McCarthy jumped up the Heisman leaderboard and is now the new betting favorite to take home college football's most prestigious individual award. He is currently listed at +240, followed by Washington QB Michael Penix Jr. at +320 and LSU QB Jayden Daniels at +340.
While both Penix and Daniels have put up more gaudy numbers than McCarthy through the midway point of the season, it's McCarthy's efficiency that jumps off the page. Through eight games, McCarthy has thrown for 1,799 yards, 18 touchdowns and three interceptions, while completing 78.1% of his passes, which ranks second among all FBS quarterbacks. His current completion percentage is higher than former Alabama QB Mac Jones in 2020, which was an FBS record. 
That elite efficiency has led to the thing that matters most: wins. McCarthy has quarterbacked the No. 2 Wolverines to an 8-0 record this season, as Michigan has outscored its opponents by an average of 34.8 points per game.
What's been notable about McCarthy's performance so far this season is that he's gotten better as conference play has progressed. He entered the year as a popular dark horse candidate to win the Heisman, holding +1600 odds. But his odds dropped to as low as +3500 after Week 4 following Michigan's 31-7 win over Rutgers.
McCarthy elevated his play to an elite level after that, going on a four-game stretch where he has completed 76.3% of his passes for 884 yards (11.1 yards per attempt), 10 touchdowns and zero interceptions with three rushing scores, leading Michigan to score at least 45 points in each game over that stretch.
Following dominant wins against Nebraska and Minnesota, McCarthy's odds to win the Heisman climbed back up to +2000. After his three-touchdown performance against Indiana in Week 7, McCarthy's odds continued to move up, increasing to +1000. He had the best performance of his college career in that Week 8 win over Michigan State, which led to him becoming the new Heisman favorite after Penix's disappointing performance later that night.
McCarthy won't have the opportunity, at least on the field, to increase his odds in Week 9 with the Wolverines on a bye. But Michigan's schedule ramps up following its bye, with games against Purdue, Penn State, Maryland and Ohio State on deck. 
As McCarthy looks to continue his strong play and enhance his chances at becoming just the fourth Michigan Wolverine to win the Heisman Trophy, let's take a look at the program's previous Heisman finalists.
Top-five finishes in the last 40 years
QB Jim Harbaugh, 1986
Heisman finish: Third
Stats: 2,257 passing yards, 10 passing touchdowns, seven interceptions, 128 rushing yards, seven rushing touchdowns
Before becoming Michigan's head coach, Harbaugh served as the Wolverines QB from 1982-86. Arguably the most memorable win of his Michigan career came during the 1986 season. Just two days after the Wolverines lost their first game of the season to Minnesota in an upset, Harbaugh made it clear that they weren't going to lose the following weekend to Ohio State in Columbus. 
"I guarantee we will beat Ohio State and go to Pasadena. … It's a great feeling to beat Ohio State, and we're going to have that feeling Saturday," Harbaugh told reporters on the Monday leading up to that game. 
Harbaugh fulfilled his promise, leading the Wolverines to a 26-24 win over the Buckeyes as he completed 19 of 29 passes for 261 yards. The win helped Harbaugh get to New York for the Heisman Trophy ceremony. He finished third in the Heisman Trophy voting, with Miami quarterback Vinny Testaverde ultimately winning the award.
RB Chris Perry, 2003
Heisman finish: Fourth
Stats: 1,674 rushing yards, 5.0 yards per carry, 18 rushing touchdowns, 44 receptions, 367 receiving yards, two receiving touchdowns
Perry culminated his impressive career at Michigan with a stellar senior season in 2003, posting eight performances of at least 100 rushing yards that season. Arguably his most impressive performance that season came against in-state rival Michigan State, recording an astonishing 51 carries for 219 yards. He scored the game's opening touchdown, helping No. 9 Michigan defeat No. 11 Michigan State, 27-20.
Like many Michigan Heisman finalists, Perry also impressed against Ohio State. He rushed for 154 yards and two touchdowns in the second half to help the Wolverines run away with a 35-21 win, along with a Big Ten title and a trip to the Rose Bowl. Oklahoma's Jason White edged out Perry for the Heisman that year.
RB Mike Hart, 2006
Heisman finish: Fifth
Stats: 1,562 rushing yards, 4.9 yards per carry, 14 rushing touchdowns
Hart's junior season was one for the ages in Ann Arbor. The star running back rushed for at least 90 yards in every game during the regular season, including nine games where he rushed for over 110 yards. One of those games came against No. 2 Notre Dame on the road, rushing for 124 yards in Michigan's 47-21 upset win.
Hart remained consistent throughout the season, helping Michigan hold an undefeated record heading into its matchup against No. 1 Ohio State. He kept Michigan's chances of pulling off the road win alive during that game, rushing for 142 yards and three touchdowns. But that wasn't enough as Michigan fell, 42-39, leading Ohio State quarterback Troy Smith to win the Heisman. 
LB/S/KR/PR Jabrill Peppers, 2016
Heisman finish: Fifth
Stats: 66 total tackles, 13 tackles for loss, three sacks, one interception, three rushing touchdowns, 310 punt-return yards, 14.8 yards per punt return, one punt-return touchdown
Michigan was away from the national spotlight and Heisman contention spotlight for much of the 10 seasons after Hart's dominant 2006 campaign. Then came Peppers, a do-it-all maestro for the Wolverines, who shined in Harbaugh's second year at the helm in Ann Arbor. The Wolverines lined him up all over the field, allowing Peppers to get a rushing touchdown early in its win over Michigan State. He recorded his lone interception in the biggest game of the season, picking off J.T. Barrett in the second half of its game against No. 2 Ohio State. But it wasn't enough as Michigan fell in double overtime, 30-27. Peppers was able to get Heisman buzz for his all-around performance that year, but Louisville's Lamar Jackson had too dominant of a season to overcome. 
Edge Aidan Hutchinson, 2021
Heisman finish: Second
Stats: 62 total tackles, 16.5 tackles for loss, 14 sacks, one fumble recovery
Hutchinson nearly became the first defensive player to win the Heisman in decades as he helped Michigan become a title contender again following a disappointing 2020 season. The star edge rusher was a force in 2021, and he stepped up in Michigan's biggest games after its loss to undefeated Michigan State in November. Hutchinson recorded three sacks in Michigan's 21-17 win at Penn State and had three more sacks in its upset win over No. 2 Ohio State, including two third-down sacks. Hutchinson ultimately lost to Alabama quarterback Bryce Young in the Heisman voting, but his second-place finish was the highest for a defensive player since 2012. 
Michigan's previous Heisman winners
RB Tom Harmon, 1940
Stats: 852 rushing yards, 5.2 yards per carry, 15 rushing touchdowns, 506 passing yards, six passing touchdowns, 11 interceptions, one kick-return touchdown, one punt-return touchdown, 18 extra points, one field goal, four defensive interceptions, one defensive touchdown
Arguably the greatest player in Michigan history, Harmon had one of the best seasons in the sport in 1940. He did just about everything for the Wolverines, setting the tone for the year in Michigan's season-opening win over California, in which he recorded a kick-return touchdown, a punt-return touchdown and a rushing touchdown. On Harmon's rushing touchdown, a fan reportedly ran onto the field to try to tackle and tackle him, but had no success. 
Harmon's Heisman-winning season is full of reported stories of him trucking along as he was a one-man show, playing a game with a ripped jersey and scoring touchdowns in unfavorable weather conditions. In Michigan's game against Ohio State that year, Harmon had five total touchdowns (three rushing, two passing), three defensive interceptions and kicked four extra points as part of the Wolverines' 40-0 win. As legend has it, Harmon's performance that day was so impressive that the fans in Columbus gave him a standing ovation when the game ended, sealing his Heisman win.
WR/KR/PR Desmond Howard, 1991
Stats: 61 receptions, 950 receiving yards, 19 receiving touchdowns, 165 rushing yards, two rushing touchdowns, one kick-return touchdown, one punt-return touchdown
Howard had one of the greatest seasons in college football history at the time he won his Heisman. While he was dominant in the receiving game that season, many remember his performance that year by his punt-return touchdown.
Entering Michigan's matchup against No. 18 Ohio State, the Ohio native pledged to do "something special" if he scored a touchdown in that game. He got his chance on an early punt, junking out of multiple defenders as he returned the punt 91 yards for a touchdown. Once Howard hit the end zone, he struck the iconic Heisman pose as part of Michigan's 31-3 win that day.
Howard ended up being rewarded shortly later, winning the Heisman with the second-largest margin of victory in the history of the award at the time. 
CB/PR/KR/WR Charles Woodson, 1997
Stats: Seven interceptions, 231 receiving yards, two receiving touchdowns, one rushing touchdown, one punt-return touchdown
Six years after Howard's Heisman win, a defensive version of him broke out in Ann Arbor. 
Woodson proved his dominance on the defensive side of the ball while also being used in Michigan's offense. But like Howard, his Heisman moment also came on a punt return. Late in the first half of Michigan's game against Ohio State, Woodson returned a punt 77 yards for a score to give the Wolverines a 14-0 lead. He didn't hit the Heisman pose like Howard did, saying he planned to do it but was mobbed by his teammates before doing so. However, he followed that up by recording an interception in the end zone and had a big reception earlier in the game that helped set up Michigan for its only offensive touchdown in a 20-14 win.
Woodson went on to win the Heisman, edging Tennessee's Peyton Manning in one of the closest votes in the history of the award. More importantly, he helped Michigan win a national title later that year, its last national championship to date.
How McCarthy stacks up to past winners
All three of Michigan's Heisman winners had stellar seasons and made contributions in all three phases of the game, something that McCarthy likely won't do this season. 
However, Michigan's status as a national title contender could help McCarthy's Heisman case. Eight of the nine Heisman winners in the College Football Playoff era have been on teams that have made the CFP, putting McCarthy in a good spot as the Wolverines currently sit at 8-0. 
Michigan is set to face Ohio State at the Big House again in 2023, just like it did when Howard and Woodson won the Heisman. While it's highly unlikely that McCarthy will return a punt for a touchdown in that game, he could very well have his Heisman moment on Nov. 24, and potentially have a chance to strike the Heisman pose. 
---
COLLEGE FOOTBALL trending
---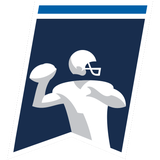 Get more from College Football Follow your favorites to get information about games, news and more
---