Back-to-back losses to Notre Dame and Utah have undeniably diminished USC quarterback Caleb Williams' chances at repeating as the Heisman Trophy winner this year. But is his NFL Draft stock also slipping? The answer might surprise you.
Just a few weeks ago it seemed like a foregone conclusion that Williams would be the No. 1 overall pick in the 2024 draft. At that point, it also seemed likely that he would be accepting his second Heisman Trophy along the way.
But after a string of relatively pedestrian performances and two consecutive losses on national television, his stranglehold on the top spot in the draft is much more in doubt. And his chances of joining Archie Griffin as the only back-to-back winner of the most prestigious individual award in college sports is all but gone.
Williams began this season on an even more impressive pace than last season, when he won the Heisman as a sophomore while accounting for 55 touchdowns (45 passing) with only five interceptions, and completing nearly 67% of his passes for 4,537 yards.
Over the first five games of this season, he completed nearly 75% of his passes and had a sparkling 21-1 touchdown to interception ratio as the Trojans ran out to a 5-0 start.
But it wasn't just the leaves that started falling as the calendar switched to October. Williams' completion percentage and number of touchdown passes have also plummeted over the past three games. 
To note:
He threw just two touchdowns combined against Arizona, Notre Dame and Utah.

He completed a season-low 56% of his passes in the 43-41 nail-biter of the Wildcats.

He tossed a career-high three interceptions in South Bend.

He was kept out of the end zone (as a passer) by Utah this past week — a first for Williams since transferring to USC from Oklahoma two years ago.
To be clear, while team wins might sway Heisman Trophy voters, pro scouts won't fault Williams (or any other quarterback) because his defensive teammates surrender a last-second game-winning field goal — as was the case in last week's loss to Utah — or because his offense line allows four sacks (vs. Arizona), or because his receivers drop multiple catchable passes (Notre Dame).
But perhaps in a peculiar nod to the upcoming Halloween holiday, Williams' Superman-like play has turned decidedly Clark Kent-like, as he has repeatedly thrown the ball into harm's way and failed to protect it as the pocket has muddied, fumbling now four times (losing one) in just eight games this season.
During this three-game descent, Williams has played too much "Hero-Ball," resorting to scrambles and improvised throws against the grain. While this has resulted in some spectacular rushing touchdowns and highlight-reel passes, it isn't going to earn him high marks with many NFL decision-makers, who are going to expect the rookie to conform to their pro-style offense.
And while it isn't as easy to quantify as accurate passes, NFL scouts and coaches are also looking for leadership from the quarterback position. Williams' body language on the bench during and after USC's home loss to Utah this past Saturday was more petulant than professional.
But all is not lost for Williams and the Trojans.
With his head coach Lincoln Riley unable to attend practice the first few days of this week, Williams has a unique opportunity to truly lead. Galvanizing his teammates and guiding them to a road win this week at Cal and then against Top 25 opponents Washington, Oregon and cross-town rival UCLA to cap the regular season, is exactly what Williams should be doing to resurrect his suddenly shaky draft stock.
And is his stock really as shaky as this article might imply? By no means am I suggesting that Williams would fall outside the top two or three picks of the 2024 NFL Draft. Quarterbacks this gifted don't fall far on draft day, after all.
But if it was viewed as a relative slam dunk that Williams would go No. 1 overall, it was nearly equally assumed that North Carolina's Drake Maye would soon follow him. The two underclassmen quarterbacks certainly remain 1-2 on my personal Big Board.
And Maye is playing well. While his statistics aren't as flashy as Williams — and Maye's Tar Heels also suffered a tough home loss this past weekend — do not make the mistake of pinning that failure on the quarterback. North Carolina receivers have dropped 21 passes so far this season, according to Pro Football Focus. I counted five drops in last Saturday's loss to Virginia, alone. One cannot throw and catch passes, after all.
And at 6-foot-4 and 230 pounds, Maye possesses the prototypical size that scouts would prefer. He offers a similar blend of mobility, accuracy and arm strength as Williams, and plays more of a methodical, safe brand of football — the kind pro teams often prefer. 
And who says the top pick has to be a quarterback? It could be argued that the best overall player in the draft is actually Ohio State wide receiver Marvin Harrison Jr.
The son of a Hall of Famer with the same name, Harrison is bigger (6-foot-4, 205 pounds) and already a more polished product than his father was when he was drafted in the first round by the Indianapolis Colts out of Syracuse back in 1996. He is a silky-smooth route-runner with incredible body control, easy acceleration and sticky hands. When comparing him to the "other" top prospects like Williams and Maye, scouts won't overlook the fact that when Ohio State needed him most — such as last week against previously undefeated Penn State — Harrison was absolutely dominant, catching a career-high 11 passes for 162 yards and a touchdown in the 20-12 victory.
It is for all of these reasons and more that I had to chuckle when I came across Emmanuel Acho's take that Williams ought to consider the "business" decision of quitting college football right now and preparing for the NFL Draft.
Perhaps if Williams had made that decision a month ago, it would have made some sense (or is it cents?).
No longer, though. 
Given his recent poor (and frankly, pouty) play in recent weeks, Williams would be best served bucking up and reminding everyone why he's the most talented NFL prospect in the country. 
Rob Rang is an NFL Draft analyst for FOX Sports. He has been covering the NFL Draft for more than 20 years, with work at FOX, Sports Illustrated, CBSSports.com, USA Today, Yahoo, NFL.com and NFLDraftScout.com, among others. He also works as a scout with the BC Lions of the Canadian Football League. Follow him on Twitter @RobRang.
---
COLLEGE FOOTBALL trending
---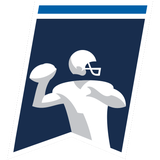 Get more from College Football Follow your favorites to get information about games, news and more
---