ANN ARBOR, Mich. — The metaphor that wide receiver Roman Wilson summoned to describe how he and his teammates have maintained their focus amid the torrent of accusations, investigations and long-term uncertainty inundating the Michigan football program stemmed from a team meeting during fall camp, though he recalled a similar message popping up two years ago as well. 
At the forefront of the most recent discussion, Wilson said, was either head coach Jim Harbaugh or director of strength and conditioning Ben Herbert. He couldn't quite remember who delivered the speech. But the identity of the speaker was less important than the message being conveyed to the team.
"A bison or a buffalo walking away from a storm," Wilson said during a media appearance at Schembechler Hall on Monday afternoon. "Then they show us a picture of the buffalo just chilling in the storm. And that's us. We're not running away from the storm, we're not scared of it, we're just chilling in it. And it's going to come through us and it's going to pass us by. That's the definition of this team."
Though the analogy was shared long before the riptide of another NCAA investigation dragged the Wolverines into uncharted territory, the image of Harbaugh and his team discussing the importance of standing their ground through thick and thin feels incredibly apropos at a time when they're dominating the news cycle for unsavory reasons. Instead of being lauded for the on-field dominance that has propelled the program to an 8-0 start and the No. 2 national ranking, anyone associated with Michigan football has been branded with the sport's equivalent of a scarlet letter as details surrounding an alleged sign-stealing operation continue trickling into the public consciousness.
At the heart of the controversy is analyst Connor Stalions, a youthful staffer who was reportedly eager to climb the coaching ranks and allegedly orchestrated an elaborate scheme to steal the signals of teams on Michigan's schedule. In doing so, reports say, Stalions and the Wolverines may have violated NCAA rule 11.6.1 that prohibits off-campus, in-person scouting of future opponents, a statute that has been in place since 1994.
Stalions, who has since been suspended by Michigan, is said to have purchased tickets to more than 35 games at 17 stadiums around the country, according to ESPN, and then forwarded those tickets to individuals tasked with filming a particular sideline. The scope of Stalions' efforts, which stretched across multiple seasons, included the scouting of conference opponents and potential College Football Playoff foes alike, per multiple reports, and the Big Ten immediately notified teams still slated to face the Wolverines in 2023 of the ongoing NCAA investigation.
How much or how little Harbaugh and the rest of his staff knew of Stalions' operation is a central question that investigators are trying to answer. Multiple news outlets have described Michigan's penchant for stealing signs — and perhaps doing so illegally — as a fairly open secret around the college football landscape. Texas Christian, which defeated the Wolverines in one of last year's national semifinals, used dummy signals against the Wolverines after being tipped off by other coaches.
"I want to make it clear that I, and my staff, will fully cooperate with the investigation into this matter," Harbaugh said in a statement released on Oct. 19. "I do not have any knowledge or information regarding the University of Michigan football program illegally stealing signals, nor have I directed any staff member or others to participate in an off-campus scouting assignment. I have no awareness of anyone on our staff having done that or having directed that action. I do not condone or tolerate anyone doing anything illegal or against NCAA rules. No matter what program or organization that I have led throughout my career, my instructions and awareness of how we scout opponents have always been firmly within the rules. Pursuant to NCAA rules, I will not be able to comment further while this investigation takes place."
With Michigan on a bye last week, the above statement had been Harbaugh's only comment about the latest developments until his regularly scheduled news conference on Monday afternoon. Harbaugh met with reporters for 15 minutes ahead of his team's Saturday game against Purdue and fielded a barrage of questions about the finer points of stories that have been reported by media outlets around the country.
His responses, most of which resembled non-answers due to the ongoing investigation, were delivered with a tone that was neither defensive nor overly concerned. He even offered up a vintage Harbaugh analogy about why his team is more like field corn, which he said is resilient and can grow in any environment, than the common houseplant, which he believes is more decorative. If Harbaugh has any concerns about what the NCAA investigation might uncover or how it will influence the Michigan program, he certainly didn't show it.
Here are some of his explanations: 
— On a report from the Wall Street Journal that said Michigan "rescinded" its offer of a contract extension for Harbaugh in light of recent events: 
"I wouldn't say that's accurate, no," Harbaugh said. "And the University has a policy — I think they made a statement — a policy on contracts and publicly talking about them. I think it was worded something like, 'They don't comment about them until after they're done.'"
— On how these latest allegations, coupled with another ongoing NCAA investigation into alleged recruiting violations, might affect Harbaugh's legacy at Michigan: 
"Team is refreshed," Harbaugh said. "I'm refreshed. Opportunity to spend time with the families after a pretty good week of practice last week, got some things done. We're in an onward mode. So, I mean, to answer your question specifically, it's a one-track mind that I'm modeling, and I see it throughout the program."
— On whether head coaches should be responsible for knowing everything that happens within their football program, as a pertinent NCAA bylaw says they should: 
"I think that question probably answers itself," Harbaugh said. "I mean, I was forthright with the statement right away. But you're asking — yeah, I'll just leave it at that."
— On a report from The Washington Post that said the NCAA began its sign-stealing probe after an outside investigative firm provided the organization with "documents and videos the firm said it had obtained from computer drives maintained and accessed by multiple Michigan coaches," according to the article:
"Yeah, I'm not going to get — I've got a one-track mind," Harbaugh said. "I'm not going to be speculating. I'll let others speculate that on the various speculation that's out there. Would be unfair to the team to not just be coaching the team."
When a reporter asked a follow-up question about whether Harbaugh believed any of the material in the NCAA's possession had been illegally obtained, a member of the athletic department's public relations staff interjected. 
"Just so you guys know, there's only certain things we can comment on," said Dave Ablauf, the primary media contact for the football program. "So we've got to move forward or this is not going to be very long."
— On whether he'd respond to some of the recent media reporters were it not for the ongoing investigation: 
"I'm with you," Harbaugh said. "I'm with you in the situation. But you just have to let it play out. Cooperate with the investigation and watch how it plays out. But the speculation part, I mean, as I said, there's too much of a one-track mind on coaching the team to be able to engage in every piece of speculation that seems to be any and everywhere."
— On whether he's been given any information regarding when the NCAA investigation might conclude: 
"Yeah, it's the same kind of question," Harbaugh said. "Not dodging your question, just one of those things that's speculation, and I don't have a timetable for it. Can't give you one. Again, stuff we just can't talk about. I'd love to. I'm like you. I'm in all your positions. Gotta let it play out."
— On what he's been hearing from key figures at Michigan like athletic director Warde Manuel, university president Santa Ono and the school's Board of Regents: 
"I can talk about the football game this Saturday," Harbaugh said. "I mean, I can talk about Purdue and the vibes and the preparation and where it stands today. But it doesn't seem like you're interested in that. So that's what I can talk about."
After Harbaugh's news conference ended, many of the same inquiries were posed to the players pre-selected by the public relations staff to meet with reporters. Time after time, question after question, Wilson and defensive back Josh Wallace were steadfast in their belief that the Wolverines remain unaffected by everything around them. The quality of practice was so sharp during the bye week, Harbaugh said, that he gave the team an extra day off. Wallace said he used that time for a quick trip to Canada; some of his teammates flew home to see their families.
Having just transferred in from UMass over the summer, Wallace is relatively unfamiliar with the series of turbulent events that has engulfed the program in recent years. But the same can't be said for Wilson, a senior, who enrolled at Michigan four years ago and has lived through one of the rockiest off-field stretches of Harbaugh's tenure while enjoying one of the greatest on-field runs the program has ever seen: consecutive Big Ten Championships for the first time since 2003-04 and the only two College Football Playoff appearances in school history.
So Wilson was here when Manuel halved Harbaugh's salary following a disastrous 2020 campaign in which the Wolverines finished 2-4. He was here when Harbaugh flirted with the NFL in consecutive offseasons after winning back-to-back Big Ten titles. He was here when offensive coordinator Matt Weiss was fired for computer access crimes that are unrelated to Stalions' alleged actions but are still being investigated by university police and the FBI. He was here when Harbaugh served a self-imposed three-game suspension for alleged recruiting violations that are part of another ongoing NCAA investigation. 
"It's kind of always been like this," Wilson said. "Something has always been going on. So it doesn't bother me."
Just like the buffalo, no one at Michigan seems scared of the storm. 
Michael Cohen covers college football and basketball for FOX Sports with an emphasis on the Big Ten. Follow him on Twitter at @Michael_Cohen13.
---
COLLEGE FOOTBALL trending
---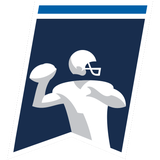 Get more from College Football Follow your favorites to get information about games, news and more
---