EAST RUTHERFORD, N.J. — Tommy DeVito could have been a feel-good story in this feel-bad New York Giants season when the rookie quarterback who grew up 10 minutes from the Meadowlands was thrust into the game against the New York Jets. But it was pretty clear almost immediately that he hadn't earned Brian Daboll's trust.
So at halftime, the Giants coach made the decision to go "old school" and hand the ball to his last remaining good player on almost every play. He decided he'd let Saquon Barkley carry the team as far as he could take them. So they ran Saquon Barkley, ran him again, and then ran him some more — right up until the moment when they needed him the most.
For reasons that are hard to explain and defend, Daboll opted not to hand the ball to Barkley on a 4th and 1 from the Jets' 17 with just 28 seconds remaining on Sunday afternoon, when one yard would have been enough to seal a Giants' win. Instead, he opted for a 35-yard field goal from his sore-legged kicker, Graham Gano, who had already missed one kick earlier in the game. And when Gano missed, it set off a depressing chain reaction of events on a miserable, wet day, that left the Giants with a 13-10 overtime loss.
It would be easy to fault Gano for missing what is basically a chip shot field goal for him, or to blame the defense for giving up two big pass plays in the final 24 seconds of regulation, which set up Greg Zuerlein's game-winning, 35-yard field goal for the Jets at the other end. But it was hard to get past the one lousy yard the Giants needed to secure what would've been a 10-7 victory, especially after Barkley had torn up the Jets defense for 94 yards on 25 carries in the second half.
Daboll explained that he thought if Gano made it, the Giants would lead by 6 and the Jets would probably need to go 75 yards for a touchdown to win the game. And the way his defense was playing, he liked his odds.
But …
"There's always a flip side," Daboll said. "I understand what it is. I mean, in hindsight, I understand the question. Completely legit question, but it's a decision that we made. It didn't work out."
Nothing worked out for the Giants, because this year nothing does.
Take, for example, their decision a few weeks ago when they lost Daniel Jones to a disc injury in his neck. Believing that he wouldn't be out long, the Giants decided not to put him on injured reserve or sign a veteran quarterback. They felt comfortable with veteran Tyrod Taylor taking his place and promoting DeVito off the practice squad to back him up, rather than sign a veteran like Matt Barkley — a player they worked out a few weeks ago — who knows Daboll's offense from their time together with the Buffalo Bills.
That blew up in the second quarter when Taylor was tackled hard on the sideline by Jets linebacker C.J. Mosley and had to be taken to the hospital with an injured rib cage. Daboll actually called for six passes on DeVito's first nine plays over his first three series. But the kid from nearby Cedar Grove, N.J., was sacked twice, scrambled out of trouble once and went 0 of 3 on three passes that were dangerously off the mark.
After that, it was obvious Daboll didn't trust DeVito to throw anymore. So in the second half, he called runs on 33 of the Giants' 34 plays. He tried to explain that by saying: "We were going to run the ball regardless." But obviously, that wouldn't have been the case if Taylor had stayed in the game.
"You would think it would be a little different, but we were in a situation where that's what we were going to do," Barkley said. "I was made aware of it and I was all for it."
And Barkley thrived. He had a career-high 36 carries for 128 yards. The Giants pounded away at the Jets' all-star defense for an impressive 203 rushing yards. They even had a fourth-quarter drive that lasted nearly seven minutes where they almost ran the Jets right out of the game.
But then came crunch time. Daboll didn't call on Barkley on that fateful fourth and 1. And then in overtime, when the Giants got the ball, he dusted off DeVito's right arm and let him throw — mostly to Barkley, all on screens, and completely ineffectively — on all three of the Giants' plays.
Those decisions were odd. The Giants had finally found something that was working offensively. But when they needed it most, they opted to try something else.
"He's going to do whatever he can to put our team in the best situation," Barkley said. "We're going to rock with whatever decision he makes. What would you guys do? The defense is playing lights out. We have a really good kicker. I rock with his call."
To be fair, Barkley admitted he could have won the game had he gotten the first down one play earlier. The defense could have still sealed the victory too. And Gano took the blame after the game on himself missing what should have been an easy field goal.
But a team like the Giants has almost no margin for error, which is why they need to rely on their coach to make better choices. Like, sign a veteran backup if DeVito is so bad they can't trust him to put the ball in the air. Or maybe don't lean heavily on a kicker who reportedly has been getting treatment for weeks on a swollen left leg that may require surgery after the season.
Or in a season where the Giants have lost two quarterbacks, in a game where they also lost tight end Darren Waller to an injured hamstring, maybe the simple answer is to rely on what for now is their most reliable player.
Barkley was doing everything in his power to carry his team to an increasingly rare victory. They should've given him a chance to see if he could finish the job.
Ralph Vacchiano is the NFC East reporter for FOX Sports, covering the Washington Commanders, Philadelphia Eagles and New York Giants. He spent the previous six years covering the Giants and Jets for SNY TV in New York, and before that, 16 years covering the Giants and the NFL for the New York Daily News. Follow him Twitter at @RalphVacchiano.
---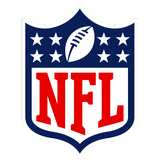 Get more from National Football League Follow your favorites to get information about games, news and more
---