Well, James Harden is a Clipper. Does that alone mean he "won" this blockbuster deal?
The months-long saga ended with the oft-disgruntled superstar landing in his preferred destination, according to reports Monday night, as the Philadelphia 76ers are finally shipping Harden, P.J. Tucker and Filip Petrušev out for Nicolas Batum, Robert Covington, Kenyon Martin Jr., Marcus Morris, a 2028 unprotected first-round pick, two second-round picks and a pick swap.
It's a seismic, long-awaited move that shakes up two current contenders and has ripple effects throughout the league. Our panel of NBA experts — Ric Bucher, Melissa Rohlin and Yaron Weitzman — broke down the deal for both teams and what another change of scenery could mean for Harden's legacy.
[Takeaways: James Harden and the Clippers got what they wanted, but what about the Sixers?]
*** *** ***
What grade would you give the Clippers for this trade? 
Rohlin: A-. They held onto Terance Mann, which clearly was a big priority for them. They acquired Tucker. And they really only lost role players. Now, with Harden, the Clippers have added a guy who averaged 21 points, 6.1 rebounds and a league-best 10.7 assists with the 76ers last season to a Clippers team that reached the 2021 conference finals. With Harden, they're deeper. If the Clippers can stay healthy, this team could be a real title threat.
Weitzman: B+. Harden definitely adds some juice to the Clippers offense, and his ability to attack off the dribble, hit the paint and generate easy shots is something that unit could really use (they finished last season 22nd in overall offensive efficiency). That said, how are Kawhi Leonard and Paul George going to react when Harden spends 30 seconds pounding the ball into the floor? And what's Harden going to do when late-game offense is run through Kawhi? In other words: the upside is here. But this deal's also a big risk. 
Bucher: C+. I get why they did it — even with Kawhi and George available and playing well, it was clear they weren't good enough to do anything more than slink into the playoffs. Both can opt out of their contracts this summer, but I have a hard time seeing either one going anywhere. I don't have a problem moving Batum and Covington, who both look as if they've hit their expiration date as 3-and-D guys. But the draft compensation leaves the Clippers' cupboard pretty barren for the rest of this decade. It's not a good enough move to justify further mortgaging their future. 
What grade would you give the Sixers? What might they do next? 
Bucher: C+. My guess is Sixers president Daryl Morey would've liked to wait, but ownership wasn't going to let him compromise another season with reigning MVP Joel Embiid making noises about leaving. This does not make them better as is, but the draft compensation from the Clippers gives Morey the flexibility to do something else. I'm giving the same grade to both teams because they both needed to make a move and made one. Does the result for either one make me see them in a significantly different light? No.
Weitzman: I'm going to say a B+, but it's really an incomplete. There were no other deals on the table here, so the options were limited; it's not like the Sixers were fielding countless offers for Harden. The Clippers were the only team in on this, so there was never going to be a haul. The better question is: did the Sixers, and more specifically Morey, handle the whole situation correctly? Should he have just done what the Mavericks did with Kyrie Irving, and overpay even though you know there's no one else competing for the player's services, because doing so was the only way to maintain his team's title shot? I think that's a fair question, and one we won't be able to judge until we see what Morey does with the extra assets he's collected here.
Rohlin: B+. This is a win for the 76ers. Simply put, they got rid of Harden, who cast a giant shadow on the team ever since he demanded a trade, bad-mouthed Daryl Morey and then was sometimes a no-show. The 76ers needed to move him ASAP and the Clippers were his only suitors. Even though Harden is a 10-time All-Star and was MVP in 2018, things had soured beyond repair, outweighing any potential benefit he brought the team. The 76ers are better without him. Reigning MVP Joel Embiid, who has been plagued with his teammates' drama throughout his tenure with the 76ers, will finally just get to focus on basketball, which is the most important thing here.
[2023 NBA odds: James Harden trade to Clippers shifts title odds]
Who won this trade — Harden or Morey? 
Bucher: Harden, without question. He not only gets to his stated choice of teams, but he does so without weeks of being in limbo, which appeared to be a possibility. He's also going as a pending free agent to a team whose owner has deep pockets, potentially a lot of salary-cap room for next season and a brand-new arena to open. Sixers president Daryl Morey salvaged the situation, but let's see how the new additions perform and if he has any other tricks up his sleeve. At this point, this is all about making sure Embiid believes enough in the franchise not to demand a trade.
Rohlin: Harden won. He landed where he wanted to go. And he's pairing up with Leonard, George and Russell Westbrook to have a real shot at winning his first championship. Even though he used questionable tactics to force the 76ers into this, ultimately, he got what he wanted. 
[Emotion vs. Analytics: Why James Harden and Daryl Morey were always destined to implode]
Weitzman: I guess Harden, though I'm not feeling great about this. I wouldn't say he comes out looking good here, but he does join a team with a title shot and this does give him one last chance to save his legacy. Does he want to be remembered as a game-changing, offensive star who was also a malcontent and unable to play with others, or can he finally adjust to not being the center of a team's universe? Because, with the Clippers, he's going to be No. 3 in the pecking order. If he shows he can handle that, he can change his reputation — and also get paid this coming offseason. If not, he's on his way to following in the path of Allen Iverson, Carmelo Anthony and Russell Westbrook — once-great players who quite suddenly were no longer able to find NBA homes. 
How has this latest saga changed your perception of Harden?  
Bucher: This hasn't changed my perception of Harden at all; it's only confirmed it. We've seen this story unfold in Houston, in Brooklyn and now in Philly. If he's not happy, he's going to let the world know and force his way out. The man does not believe in compromise, or going along to get along. He has been able to operate that way up until now because of his immense talent, but the hourglass has run out. He's an injury-prone 34-year-old who insists on being treated like a star, on and off the court. There is an equation applied to every player — what they produce vs. what they cost. That goes beyond sheer statistics and salary. Do they produce chaos or sweet chemistry? Are they low maintenance or do they cost everyone sleepless nights? Whether Harden realizes it, when it comes to that equation, he is in the red. 
Rohlin: Four teams in four years. That does not look good. Despite his glowing offensive talents, he has transformed into a burden too often. Harden's legacy will be nuanced. But in the end, winning is really what matters most. No matter how ugly things got, if this trade leads to the Clippers winning a championship, and if Harden plays a vital role in that, the perception will shift yet again. Right now, for most teams, Harden is pretty undesirable. But if Harden shines during a championship run, that will instantly change. 
Weitzman: It's basically the cherry on top of his legacy. This is someone who's alienated every person and team that's ever been in his corner. That he did this to Daryl Morey of all the people — the most vocal Harden cheerleader in the world! — says it all.
Ric Bucher is an NBA writer for FOX Sports. He previously wrote for Bleacher Report, ESPN The Magazine and The Washington Post and has written two books, "Rebound," on NBA forward Brian Grant's battle with young onset Parkinson's, and "Yao: A Life In Two Worlds." He also has a daily podcast, "On The Ball with Ric Bucher." Follow him on Twitter @RicBucher.
Melissa Rohlin is an NBA writer for FOX Sports. She previously covered the league for Sports Illustrated, the Los Angeles Times, the Bay Area News Group and the San Antonio Express-News. Follow her on Twitter @melissarohlin.
Yaron Weitzman is an NBA writer for FOX Sports. He is the author of "Tanking to the Top: The Philadelphia 76ers and the Most Audacious Process in the History of Professional Sports." Follow him on Twitter @YaronWeitzman.
FOLLOW
Follow your favorites to personalize your FOX Sports experience
---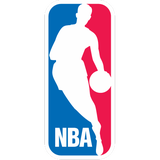 Get more from National Basketball Association Follow your favorites to get information about games, news and more
---