Two wins away from securing their franchise's first-ever World Series title, the Rangers must now move forward without the American League Championship Series MVP.
Adolis García, the breakout star of the 2023 postseason, will miss the remainder of the World Series with what manager Bruce Bochy described as a moderate oblique strain. García attempted to take a few swings Tuesday before being shut down and replaced by Ezequiel Durán on the Rangers' roster. 
After withstanding an early departure from Max Scherzer and watching high-leverage reliever Josh Sborz receive a visit from a trainer Monday night at Chase Field, the most ominous sight of a Game 3 win occurred on an eighth-inning swing from García, who lifted a fly ball to center field and immediately grabbed at his left side. He hadn't yet made it to first base before he doubled over in pain and left the game. 
"We have to be honest," Bochy said, "it's not great news." 
García has been responsible for 30.8% of the Rangers' home runs and 28.6% of their RBIs during the playoffs. He left another indelible mark on the World Series before his Game 3 departure when he threw out Christian Walker at the plate to keep the game scoreless in the second inning. 
"He's just a complete player," Bochy said. "Speed, arm, can hit. The guy can do it all." 
García's 94.6 mph throw home from right field was a reminder of the scope of his game — and another tool the Rangers will have to replace.  The Rangers are favoring speed and outfield defense in his stead, starting Travis Jankowski in right field for Game 4. 
But finding a way to replace García's production and energy would be a Herculean task. 
García's walk-off home run in Game 1 of the World Series gave him his 22nd RBI of the postseason, which set a new major-league record. That homer was his eighth of the playoffs, which is tied for second in MLB history for a single postseason behind his good friend Randy Arozarena, who launched 10 in 2020. 
García had homered in five straight games and recorded hits in 12 of the Rangers' first 13 playoff games before going hitless in Game 2 of the World Series. He was hitless again Monday in Game 3 before suffering the injury and being replaced by Jankowski, who will receive the first postseason start of his nine-year career on Tuesday. 
"He's a great table-setter," Nathaniel Lowe said. "He'll probably downplay extra-base hits because he feels like that's not his calling card, but there was a while there when he was rolling and hitting some doubles and running himself into some triples. He hit a homer that he doesn't like to talk about."
Earlier this postseason, Jankowski almost had another. 
In Game 6 of the ALCS, Jankowski's first career playoff at-bat ended with Kyle Tucker robbing him of a home run. He singled one game later in his only other at-bat of the playoffs. Jankowski and Robbie Grossman, who is 2-for-19 with 10 strikeouts this postseason, are the two most likely candidates to receive playing time in right field for as long as García is sidelined. 
Grossman has started in the No. 3 spot — where García hit in Game 3 —  six times this postseason, but he will come off the bench in Game 4. Jankowski, who has entered as a late-inning replacement five times this postseason, will hit in the No. 9 spot. He batted .263 with one home run during the regular season. 
"Travis has had a really nice year for us in his role," Bochy said. "He's done a tremendous job, got pressed into a starting role there for a while when we had our injuries and really picked us up when we needed it."
The Rangers will need it again. 
Last month, when García missed 10 games with a knee injury, it was primarily Grossman filling in as the right fielder. Sparked by the call-up of Carter, their top prospect, the Rangers managed to go 6-4 over that crucial stretch despite missing their home run and RBI leader. 
During that stretch, Durán also received extra time in the corner outfield. Durán was a vital utility piece throughout the season, particularly as the Rangers dealt with second-half injuries to Corey Seager and Josh Jung, but he struggled mightily in the second half and hasn't taken an at-bat since Sept. 29. 
He is one of two injury replacements the Rangers made an hour before Game 4's first pitch. 
They were waiting as long as possible to evaluate the health of García and Scherzer, who left after the third inning of Game 3 with lower back tightness. Neither will be available for the rest of the series. 
Scherzer wasn't certain of the severity of the issue in the aftermath of the Rangers' win, but Bochy said Tuesday that Scherzer's back was still "pretty locked up" when he arrived at the stadium ahead of Game 4. Ultimately, the Rangers decided to play it safe and replace him on the roster with reliever Brock Burke, who last pitched in Game 2 of the ALDS, when he allowed two runs in his lone appearance.  
Scherzer would have likely started a Game 7. García's absence will have a more immediate impact. 
Mitch Garver moves up from the No. 5 spot in the lineup to the three-hole, where he last hit in the American League Division Series and in Game 1 of the American League Championship Series. Garver thrived in that spot during the final two games of the ALDS against the Orioles, knocking in seven runs and hitting a grand slam. 
Evan Carter remains in the cleanup spot. Josh Jung follows in the No. 5 spot, where he hasn't hit this postseason but was situated for the majority of the 2023 season. The Rangers are balancing their lineup between righties and lefties to eliminate any platoon advantages for the carousel of relievers they're likely to face in the Diamondbacks' bullpen game. 
In a year in which they've touted their mental fortitude, resilience and ability to withstand injuries, their final test will require all three. 
"You hate to lose your cleanup hitter, but it happened," Bochy said. "The only thing we can do is handle it in the right way. This club has done it all year."
Rowan Kavner covers the Dodgers and MLB as a whole for FOX Sports. He previously was the Dodgers' editor of digital and print publications. Follow him on Twitter at @RowanKavner. 
---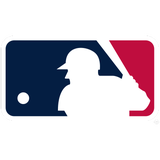 Get more from Major League Baseball Follow your favorites to get information about games, news and more
---