The Atlanta Falcons are making a switch at quarterback, naming Taylor Heinicke as their starter for Sunday's home game against the Vikings (1 p.m. ET on FOX and the FOX Sports app).
Heinicke, 30, will make his first start for Atlanta after taking over for Desmond Ridder in last week's loss at Tennessee. Heinicke gave the offense a spark — after three points and 89 yards in the first half with Ridder, the Falcons had 20 points and 252 yards with Heinicke, falling short of a comeback in a 28-23 loss.
Even still, Falcons coach Arthur Smith announced the move Wednesday as a short-term decision.
"So, just for this week, with all the variables, just kind of considering everything in the last 72 hours and what we feel is good, best for this week, for us against Minnesota, Taylor will play this week," Smith said. "There are a lot of things that go into it, so this isn't like some grand statement, like, forever."
Smith had stayed loyal to Ridder despite an uptick in turnovers in recent weeks. The second-year QB had three interceptions in a loss to the Commanders, then three fumbles in the red zone in a close win over the Bucs. He lost a fumble on a sack in the first half last week, though Smith had said he switched to Heinicke on Sunday because Ridder had been evaluated for a concussion (and cleared) rather than anything performance-based.
Asked to clarify if this was a medical decision, or partially a medical decision, Smith would only reiterate that there are many variables leading to the change. He praised Heinicke for coming in cold Sunday with limited reps and playing so well.
"He's a legitimate pro, and that's why we like him," Smith said. "That's not an easy job, coming out of the bathroom [at halftime] and telling him, 'Hey, here's the ball. Go play.' That's what makes Taylor who he is, and why we have such an appreciation for him."
Heinicke, who was born and raised in the Atlanta area, takes over a Falcons team that is 4-4 and tied for first place in the NFC South. He might be without his top target as receiver Drake London left last week's game with a groin injury and did not practice Wednesday.
While Ridder entered the season with only four career starts, Heinicke brings much more experience to the position. He started 24 games the past two seasons with Washington, going 12-11-1 in those games. Last season, he threw for 1,859 yards and 12 touchdowns against six interceptions in nine starts. The second-highest-rated game of his career came in Atlanta, leading Washington to a win in 2021, going 23-for-33 for 290 yards and three touchdowns without a turnover, including two scores in the final four minutes.
Minnesota comes in with more substantial quarterback concerns, having lost longtime starter Kirk Cousins to a season-ending torn Achilles tendon in Sunday's win. The Vikings traded for journeyman Josh Dobbs from the Cardinals on Tuesday, but will start rookie Jaren Hall, a fifth-round pick from BYU who went 3-for-4 for 23 yards in his NFL debut after Cousins' injury Sunday.
Atlanta has a very young offensive core, from rookie running back Bijan Robinson to London in his second year and tight end Kyle Pitts in this third, and adding a more experienced quarterback to that group has its benefits.
"This isn't his first rodeo," Smith said about Heinicke. "Those things help, depending on the dynamics of your room. You don't want everybody to be inexperienced in there, because things come up in the NFL. A lot of positive qualities in Taylor, and he's been a great fit here."
After losing defensive tackle Grady Jarrett for the season with a torn ACL, Atlanta moved quickly to trade a low-round pick to Philadelphia to acquire Kentavius Street, who played more than 500 snaps for defensive coordinator Ryan Nielsen last year when they both were with the Saints. The Falcons didn't make any moves Tuesday, though there were reports they were close to acquiring defensive end Montez Sweat from the Commanders before the Bears made a better offer and got him at the deadline. Smith said not everything that's reported about potential trades is accurate.
"It's harder than ever to know what's real and what's not," he said. "Things get passed to me that are sometimes comical, that didn't happen. It's like the game of telephone. There may be a kernel of truth and then it spirals out and next thing you know, we're trying to trade for Mean Joe Greene."
[Want great stories delivered right to your inbox? Create or log in to your FOX Sports account, follow leagues, teams and players to receive a personalized newsletter daily.]
Atlanta is tied with the Saints atop the NFC South, a half-game up on the defending division champion Bucs. The Falcons have had a top-10 defense in terms of points and yards allowed, but offensively, they've averaged fewer than 15 points per game in losing four of their past six games. Atlanta follows the Vikings with a winnable game at Arizona (1-7) and then their bye week, so ideally some offensive identity is forged around one quarterback or the other by then. 
Could Heinicke earn the job on a more long-term basis with a strong game Sunday?
"I'm not getting into hypotheticals," Smith said.
Greg Auman is FOX Sports' NFC South reporter, covering the Buccaneers, Falcons, Panthers and Saints. He is in his 10th season covering the Bucs and the NFL full-time, having spent time at the Tampa Bay Times and The Athletic. You can follow him on Twitter at @gregauman.
---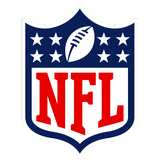 Get more from National Football League Follow your favorites to get information about games, news and more
---