The United States men's national team has fielded some special teams over the course of its history, but a select few stand out from the rest, either due to impressive results in a World Cup cycle or just pure talent.
Last week, we debated whether the 2014 World Cup team or the current USMNT would win in a theoretical matchup. This week, we're going to look at where those teams rank in my top 10 USMNT teams of all time.
10. 1950
Okay, they famously beat England, but they ended up losing to Chile and Spain and didn't get out of their group. Now don't get me wrong, I'm inviting Joe Gaetjens, Harry Keough and Walter Bahr to my American soccer Field of Dreams, but this was still a raw and ragtag group of amateur players. 
9. 1990
After a 40-year U.S. absence, this team lost all 3 games and didn't get out of their group. But it was the start of the modern American soccer renaissance. It was a team made up of college players, and for the most part, they looked it. But guys like Peter Vermes, Bruce Murray, and Mike Windischmann gave us hope and a glimpse of what was to come. 
8. 1998
This was a notoriously dysfunctional team, of which I was part of. Lost all three games and finished last place in the World Cup while imploding behind the scenes. We were starting players like Brian Maisonneuve, Chad Deering and David Regis. It was a complete s— show on and off the field. But it didn't have to be and that's what saves it from finishing last in my rankings. It was actually populated with a lot of talent that had matured and improved over the last cycle, unfortunately much of it was left on the bench. Oh, what could have been.
7. 2018
Until maybe this summer when the U.S. women bombed out of the World Cup in the round of 16, this team was responsible for the biggest failure in U.S. soccer history. Failing to qualify for the World Cup set the program and the game back years, and was a stinging wound that is still healing. But this team had Howard, Bradley, Altidore, and Dempsey … and introduced us to Christian Pulisic.
6. 2006
They made it out of the group and ultimately lost to Ghana and Italy. They had players like Oguchi Onyewu, Bobby Convey, Chris Albright, Brian Ching, but also Carlos Bocanegra and Jimmy Conrad. So while sometimes some of these players are associated with failures, they also in the past or the future can be associated with incredible success. It's just a snapshot of who they were in and around those years, relative to the World Cup.
5. 2014
They ultimately lost to Belgium in the round of 16. But you're talking about Jermaine Jones, Clint Dempsey, John Brooks, Michael Bradley, Tim Howard with plenty of experience — just a solid, solid group. And when it comes to Howard, he had a historic type of performance against Belgium that will live long in the memory of soccer fans.
4. 2023
This World Cup cycle technically ended in 2022, but I wanted to include Folarin Balogun. We talk about this group as "This is the most talented generation we've ever had," and I do think you can make an argument for that. But I also think we have yet to see it truly come to fruition. If/when we do see the finished product, I think it has the potential to be great, and I think a lot of us are counting on seeing that happen in 2026. 
3. 1994 
Yes, I'm biased. I hold this '94 team near and dear. We ultimately got out of the group and lost to eventual-champions Brazil in the round of 16. But in doing so we changed American soccer forever…yeah, I said it. I think the talent in that team is a whole lot better than what people give it credit for. For example, I think a player like Tab Ramos would be great in an era on any U.S. team.
2. 2010
This is a tough one. They lost in the Round of 16 to Ghana at the 2010 World Cup but also keep in mind that this is the group that beat the No. 1 team in the world, Spain, in the 2009 Confederations Cup. You had players in their prime like Donovan, Beasley, and Dempsey. You also had enforcers like Onyewu, Bocanegra and DeMerit. The iconic Donovan goal vs Algeria was a perfect distillation of the spirit and talent of this group.
1. 2002
Bruce Arena achieved a wonderful balance of old and new with this team. You had players like DaMarcus Beasley and Landon Donovan having their coming out party, not even knowing they should be under pressure and playing in front of the world with a beautiful, reckless, and youthful exuberance. Then there were players like Clint Mathis, Brian McBride, Pablo Mastreoni who feared no one and had a cocky American arrogance that made me proud. That balance translated into  the best performance ever for a U.S. team in the modern era at the World Cup.
Alexi Lalas is a soccer analyst for FOX Sports and host of "Alexi Lalas' State of the Union Podcast." He represented the USMNT at the 1994 FIFA World Cup and had a nine-year professional career. In 2006, he became the president of the LA Galaxy and helped bring David Beckham to Major League Soccer.
FOLLOW
Follow your favorites to personalize your FOX Sports experience
---
UNITED STATES MEN trending
---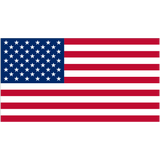 Get more from United States Follow your favorites to get information about games, news and more
---