The investigation into alleged sign-stealing at Michigan has sent shock waves through the college football world, and many of head coach Jim Harbaugh's competitors want the Wolverines to pay the price.
In an anonymous survey of 50 FBS college football coaches conducted by The Athletic, 94% told FOX Sports' Bruce Feldman and The Athletic's Max Olsen that Michigan should be punished in some form if allegations that the program scouted opponents off-campus in order to steal signs are proven to be true. There was less consensus, however, on what that punishment should be, according to The Athletic. 
One coach even called for Harbaugh to lose his job if the allegations ended up being accurate, and 70% of the coaches polled said that Harbaugh lacked plausible deniability.
"I think you should be fired for that stuff," a head coach for a team in Conference USA reportedly told The Athletic. "Doing stuff like that where you violate all the ethics of sportsmanship, that's horrible."
A member of a Big Ten program reportedly told The Athletic that Michigan should be banned from postseason play if the allegations are true, while a head coach from another Power 5 program took aim at Michigan and Harbaugh. 
"I'll never understand how Jim Harbaugh does what he wants and nobody says anything," the Power 5 coach reportedly said. "Michigan doesn't care. No one holds him accountable. These guys haven't held him accountable for anything."
There was a head coach for a team in the Sun Belt who reportedly told The Athletic that members of the program shouldn't have to face major repercussions for something they might not have known about because of "one young dumb guy's decisions."
The mixed quotes from anonymous coaches match what coaches of past and present have said about the situation. Colorado's Deion Sanders was among those who questioned the impact sign-stealing would even have on a football game.
"Everyone's trying to get an edge; everyone's trying to get whatever edge they can," Sanders told reporters shortly after the allegations first came to light in October. "You could have someone's whole game plan, they could mail it to you, you still got to stop it. You still got to stop it.
"In football, it's not as pronounced as baseball. If I know a curveball is coming, I got you. With football, I don't give a darn if you know a sweep is coming. You still got to stop it. Physically, it's a physical game. You've got to stop it. So that's a little tough. I don't buy into a lot of stuff that someone is stealing this, stealing that. I don't buy into a lot of that stuff, you still got to play the game."
Former Oklahoma coach Bob Stoops, however, had a different view of the matter.
"If it's true, oh, absolutely [it is a big deal]. That's ridiculous," Stoops told the Morning Animals radio show in October. "Everyone [saying], 'Oh, it happens all the time!' No, it doesn't. I've never heard of that. In all my years of football and every team I've ever been on, sure, do we look across the field and if you can see it, that's your job to do. You know what I'm saying, if I'm able to just in my plain eye look over there and know what they're doing, I should be doing that. 
"But to video people and to send people to scout and marry up a signal with the play … No, no, no. That's terrible. It goes against everything we're about. That's wrong, if it happened."
The sign-stealing allegations date back to 2021, when the Wolverines won the Big Ten en route to a 12-win season. That season also included Michigan's first win over Ohio State in 10 years as the program made the College Football Playoff, after the Wolverines went 2-4 in 2020.
Michigan has arguably been the most successful program in the country outside of back-to-back national champion Georgia since 2021. It went 13-1 last season, going undefeated in the regular season, and won a second straight Big Ten title before falling to TCU in the College Football Playoff.
As Michigan has gotten off to an 8-0 start this season, 74% of the respondents to The Athletic's survey believe that sign-stealing has played a role in the program's recent success and 46 of the 50 respondents graded the allegations five out of five on the severity scale.
A head coach for a Pac-12 team was reportedly among the 74% that believe the alleged sign stealing played a role in Michigan's success, saying, "They had to beat Rutgers in overtime [in 2020]!"  
Prior to The Athletic's survey, Feldman shared on "Big Noon Kickoff" on Saturday that he had interviewed more than 30 coaches and ended up with one takeaway.
"Almost all of them feel like, if indeed the information is accurate, this looks very damning for the Wolverines," Feldman said.
Feldman also shared a direct quote from a head coach of a team in a Group of 5 conference on what Michigan's punishment should be.
"A Group of 5 coach told me yesterday that he was just 'baffled' that they left such a paper trail in this, [saying], 'In some ways, they should be held accountable for just sheer stupidity,'" Feldman quoted the anonymous coach.
Michigan was ranked No. 3 in the first College Football Playoff poll of the season on Tuesday night.
Investigation aside, the Wolverines look to continue their undefeated season Saturday when they host Purdue.
---
COLLEGE FOOTBALL trending
---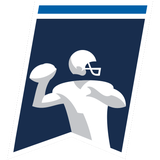 Get more from College Football Follow your favorites to get information about games, news and more
---