Ohio State is No. 1 in the first College Football Playoff rankings of the 2023 season, thanks in large part to Buckeyes star wide receiver Marvin Harrison Jr.
Harrison has lived up to the immense preseason hype with 889 receiving yards and eight touchdowns in eight games this season. He has eclipsed the 100-yard mark in six of those games, including 160-plus yards in three of them. 
As Harrison continues to cement himself as an Ohio State legend, another Buckeyes icon — national champion head coach and FOX "Big Noon Kickoff" panelist Urban Meyer — thinks the junior receiver should receive even greater recognition.
"The Heisman Trophy goes to the best player," Meyer said on the Big Ten Network. "I thought he was the best player a year ago. He's certainly the best player in the country — not best receiver, best player."
Only three wide receivers have won the Heisman Trophy: Notre Dame's Tim Brown in 1987, Michigan's Desmond Howard in 1991 and Alabama's DeVonta Smith in 2020. (Nebraska's Johnny Rodgers, the 1972 Heisman winner, was a receiver/running back/kick returner.)
To Meyer's point, Ohio State may not have what the College Football Playoff committee considers the best résumé in the sport at the moment without Harrison's game-changing talent showing up when needed most.
Even when Harrison dealt with an ankle injury during Ohio State's game vs. No. 15 Notre Dame in September, he still had a crucial catch in the Buckeyes' last-minute, game-winning drive against the Fighting Irish in South Bend. He then had 11 catches for 162 yards in Ohio State's victory over Big Ten rival Penn State, which was ranked No. 9 in the AP poll at the time and is now ranked at No. 11 in the CFP rankings.
Harrison is also regarded as arguably the top non-quarterback prospect in the 2024 NFL Draft, and Meyer takes that a step further.
[McIntyre: 2024 NFL mock draft: Bears transform their offense with top picks]
"I think — this is a bold statement — he's one of the best NFL prospects at that position in a long time," Meyer said. "Randy Moss and Calvin Johnson, they are the dream [receivers] for a quarterback. They're big, long receivers that are fast. Marvin Harrison has that."
Meyer believes the 6-foot-4, 205-pound Harrison has the ideal wide receiver "measurables" — height, weight, strength, vertical jump, speed and acceleration — for the NFL. He also has what Meyer calls the "immeasurables" — competitive spirit, toughness, character and a "legendary" work ethic that Ohio State coach Ryan Day has raved about to his former boss. 
"I hear it all the time: He sets the standard in the Woody Hayes Facility for work ethic," Meyer said, referring to Ohio State football's headquarters. "Think of the great players that have gone through that facility. When you say that Marvin Harrison Jr. sets the standard for work ethic, you're talking about one of the best prospects certainly in our generation."
But as Meyer pointed out, Harrison may face his stiffest competition for a Heisman Trophy this season from "The Team Up North" — Michigan quarterback J.J. McCarthy. 
"This is the first time in recent history you don't have a clear-cut favorite to win the Heisman, and the Big Ten has two [contenders] right there," Meyer said.
---
COLLEGE FOOTBALL trending
---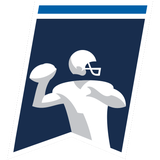 Get more from College Football Follow your favorites to get information about games, news and more
---