It was an early October day in Storrs, Connecticut, and UConn women's basketball coach Geno Auriemma gathered his coaches together for a film session at the Werth Family UConn Basketball Champions Center. The Hall of Fame coach discovered some issues with his team that he wanted to fix, primarily on the defensive end. In trying to find out who the main culprit was in these errors, he saw a prime opportunity to break down his best player: Paige Bueckers. 
"The entire film session was me b—-ing about her," the 11-time national champion said when recalling the story at Big East media day inside Madison Square Garden earlier this week. "It's never happened before where an entire film session has been about her. [Bueckers] just sat there stone-faced looking at it. You could see that she was really, really embarrassed by it because she doesn't ever want to look like she doesn't have everything under control.
"Afterward, and this is why I love coaching, she came over to me and said, 'I know why you did that. You were just picking on me because the other guys can't take it. That's OK, I get it.'"
Auriemma's response to his All-American point guard: "No, I did it because you sucked." 
It's been a long and winding road for the 22-year-old Bueckers, who missed all of last season with a torn ACL and only saw action in 17 games as a sophomore after having surgery to repair a meniscus tear and tibial plateau fracture in December 2021. But after spending countless months away from the court while recovering from injury, getting criticized for things she was doing on the hardwood was ironically … enjoyable for the 2021 National Player of the Year.
"[Auriemma] actually had been extremely nice to me the first couple weeks of practice because I think he was happy to have me back. I was kind of over that … that was enough for me," Bueckers said. "He wasn't yelling at me or getting on me. Maybe I was doing well. Who knows? But that film session was like, 'Rip Paige on every single thing she did.' 
"He would always pause the video when I wasn't looking at the ball, just when I was turning. It was a 'Pick on Paige' thing, but it was fun. I enjoyed it. I missed that, and I'm willing to take that whenever. I was not in the right spot on defense, and he let me hear it. He let me know."
In many ways, that sums up the relationship Auriemma and Bueckers have had throughout their journey together at UConn. Unfortunately for Bueckers, who was recently named a Preseason AP All-American and Big East Player of the Year, she has spent more time recovering from injury than actually playing.
But it's during those moments, when Auriemma is giving Bueckers some "tough love," that she shines. It's why the Hall of Famer adores his superstar guard.
"In Paige's mind, that's OK, I can be that person that you can just get after, and I'm OK with it," Auriemma said when reviewing his film session of Bueckers. "To me, when the best player on your team thinks it's OK if you want to hit them with all the other shots that other guys on the team can't take, that's when you know you have something special. That's what I've always liked about her. The harder you go at her, the harder she responds and the better she is. Not everybody's like that today." 
When Bueckers has been healthy, she's been nearly unstoppable on the basketball court. During her freshman season, Bueckers averaged 20.0 points, 5.7 assists, 4.9 rebounds and 2.3 steals per game en route to a Final Four appearance. She was the first freshman in women's college basketball history to earn the Wooden Award, Naismith Trophy, AP Player of the Year and USBWA Player of the Year in the same season, leading the Huskies in points, assists, steals and 3-point field goal percentage. 
As a sophomore, when she recovered from her surgery, Bueckers proceeded to drive Connecticut to 10 consecutive wins, a Big East Tournament crown and a trip to the national championship game before getting defeated by South Carolina. 
Now, Bueckers is looking to have a season of redemption following a year in which injuries piled up again. She missed the entire 2022-23 campaign as the Huskies' NCAA record of 14 consecutive Final Four appearances ended with a Sweet 16 loss to Ohio State. 
After experiencing the taste of falling short of the national semifinals, you could feel the sense of hunger and intensity from the Huskies inside Madison Square Garden on Tuesday afternoon. Whenever preseason expectations are discussed with this year's group, it starts with a knock on wood for Bueckers, Ice Brady (missed all of last year with dislocated patella in her right knee), Azzi Fudd & Co. to stay healthy. 
But amid all that, there was something the 69-year-old Auriemma said on Tuesday that stood out above every story, anecdote and one-liner he shared.
"Paige is a better basketball player now than she was when she won National Player of the Year," Auriemma said. "I think when you watch as much basketball as she does, or you love the game as much as she does, you're constantly learning. She knows more about the game of basketball and the nuances of basketball than she did as a freshman. She knows her body better and she feels more confident out there. She knew she wasn't big or strong enough to handle what was coming at her, and she feels like she's ready for all of that now. She has more of an edge now than she did back then. Back then, she played for fun. Now, she plays with a purpose — to win. 
"I just see a maturity in her that I think will help her and help us. She just has something about her that's different. She's more intentional about things now." 
As for Bueckers herself, the redshirt junior guard from Minnesota was quick to point out her own self-belief and leadership qualities she has developed during her time away from the hardwood.
"I think I'm even more confident than I was before," said Bueckers, who will have not played in 584 days when she steps on the floor for the Huskies' season opener on Nov. 8. "In my body, I feel a lot stronger. I think I can read the game in a different way, and I'm using my voice now. I think I'm a better leader." 
After multiple surgical procedures and experiencing constant setbacks and adversity throughout her journey, Bueckers has gained a new perspective on everything in her life.
"I think over these past couple of years, I've just been so grounded in being humble, and being appreciative of every little thing that I experience in life," Bueckers said. "Even the injury, I feel like it was a blessing in disguise because it changed a lot of who I am.
"Looking at the longevity of how I want my career to go, I want to play for 20-plus years, so changing the habits I have now will help me in the long run. So, every time I can wear the UConn jersey, putting that jersey on and going out on the court to play a game, it's a surreal feeling. I never want to take it for granted. I want to appreciate it as much during the 100th time as I did the first time." 
Bueckers followed that by bringing up a subject that is very near and dear to her heart: helping grow the sport of women's basketball.
"Just to see how many kids look up to me, just because I was just that little kid looking up to people, so for me to be a positive role model and create as much 'I can be her one day' as I can, I think the huge thing for me lately has been showing people that you can come back from an ACL injury and be just as good, if not better than you were before," Bueckers said. "I want to show little girls that they can do the same thing. To be a part of the rise of women's basketball is amazing because women's sports have always been great. We're now getting the media attention that we deserve." 
Auriemma has seen another shift in his star point guard heading into this season.
"When it's [basketball] taken away from you, part of your soul is missing," Auriemma said of Bueckers' mindset. "Then you get it back, and everything changes." 
Connecticut, ranked No. 2 in the Preseason AP Top 25 Poll, will rely on Bueckers, Brady, Fudd (15.1 PPG last year), Aaliyah Edwards (16.6 PPG, 9.0 RPG) and Nika Muhl (7.1 PPG, 7.9 APG) this season, as well as Big East Preseason Freshman of the Year, KK Arnold. It's clear that Arnold, a 5-foot-9 rookie guard from Wisconsin, has added something fresh to UConn's backcourt. 
"KK's a joy to play with," Bueckers said. "The energetic person that you see up on the stage is what she is as a basketball player as well. She's extremely fast, quick and aggressive. She creates a lot of havoc and is somebody who will always pick up full court and take on an assignment. She's really fun to play with." 
Auriemma said the depth of this year's team is the biggest strength, because for the first time in several years, UConn has multiple units it can practice with and build up ahead of the season. There have been games in recent years when the Huskies have been down to seven scholarship players due to the injury bug hitting the program so hard. 
How does Auriemma respond to questions surrounding injuries and staying healthy? 
"Other than not playing, preventing injuries is impossible," the eight-time Naismith Coach of the Year said. "And anybody who thinks they have the secret to preventing injuries is probably selling you something out of a bottle in a covered wagon. Everything that can be done is always done at every school to try to prevent things from happening. 
"What are we doing differently at practice? We're going harder than we've ever went at any time in the last two to three years. So, my response is, 'Let's practice harder.' You can't do that all year, obviously, but now that you have more players, it's a long year and a long ride. We're in the preseason phase right now. It's supposed to be difficult and hard. So, we're taxing them." 
With the season set to get underway in less than two weeks, and the anticipation building around Bueckers' return to the court, there's a level of energy surrounding his new-look Huskies team, which features two of the top-15 freshmen in the country, in addition to the veteran core.
"It's just like an overwhelming feeling of excitement, just getting back on the court and getting back to playing basketball, doing what I love the most," Bueckers said. "There's a hunger and a new vibe on the team, getting a new freshman class in, Ice and I coming back from injuries, there's just a positive aura about this team. The theme of our season will be fast pace, both offensively and defensively, getting shots quick within the shot clock and causing havoc defensively, picking up full court or trying some junk defenses. There's a lot of different things that we've been working on. I won't say too much, but there's a lot of different things we can do." 
Smiling from ear to ear while fielding questions from the media at MSG, Bueckers sent a reminder about the upcoming season to anyone who was listening.
"Everybody at UConn knows a national championship makes it successful," she said. "For me personally, it's having fun playing the game again, being healthy, and enjoying being on the court with my teammates." 
John Fanta is a national college basketball broadcaster and writer for FOX Sports. He covers the sport in a variety of capacities, from calling games on FS1 to serving as lead host on the BIG EAST Digital Network to providing commentary on The Field of 68 Media Network. Follow him on Twitter @John_Fanta.
FOLLOW
Follow your favorites to personalize your FOX Sports experience
---
WOMEN'S COLLEGE BASKETBALL trending
---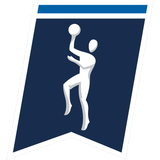 Get more from Women's College Basketball Follow your favorites to get information about games, news and more
---