The NFL trade deadline has passed, the first head coach has been fired, and a Week 9 showdown awaits in the NFC East.
FOX Sports NFL reporter Peter Schrager is here to make sense of it all and answer five questions about the league. 
1. The Raiders made major moves overnight Tuesday, firing head coach Josh McDaniels and general manager Dave Ziegler. Was this viewed as a surprise in league circles? 
The timing was wild, with the news coming at 1 a.m. ET and delivered via a statement posted on social media. 
I assumed McDaniels was in danger, especially after Monday night's embarrassing loss in Detroit on national TV. However, I figured he'd make it through the remainder of the season as the head coach. Knowing what the Raiders had paid him and the years of guaranteed money in the deal, I thought Mark Davis would opt to let the season run its course and then move on if things didn't change. Well, he didn't. 
What surprised me was the fact Ziegler was dumped, too. The GM had a long history with McDaniels, but I didn't think he'd be tossed out, too. Ziegler has a long history in the league as a talent evaluator and wasn't just McDaniels' running buddy. But he and McDaniels will get paid out the millions they're owed and will be added to the list of dozens of ex-Patriots employees who didn't succeed after leaving new England.
Of course, for McDaniels, this isn't the first time. I'd say it was a surprise, but with the Raiders … truly nothing is. 
2. The Bears traded another (very likely) high second-round pick for defensive end Montez Sweat — even though the disastrous Chase Claypool deal is very recently in their rearview. Is Chicago close enough to winning to trade away premium picks for players?
Claypool didn't work in Chicago, but that doesn't mean you don't continue to take swings. I appreciate GM Ryan Poles' approach to roster management in that he doesn't sit on his hands and just wait for things to happen. Poles has traded the first overall pick for a package that included a No. 1 WR. He also let David Montgomery leave without having a replacement running back in his back pocket. 
Poles is always looking for blue-chip talent, and Sweat is a talent. I was slightly surprised Jaylon Johnson and Darnell Mooney weren't moved to contenders, but Poles wasn't going to trade either player for 50 cents on the dollar. 
Sweat is a Bear and has a few weeks to prove he's worth a big contract with Chicago. Oddly enough, the Ravens did the same thing with Roquan Smith at last year's trade deadline. They saw an elite talent not getting a long-term deal and made a move. A few weeks later, they gave him his big extension. That could be awaiting Sweat. 
With a roster as raw and young as Chicago's, you take a polished product like Sweat, even without a guarantee that he won't be there next season. 
3. A.J. Brown has been incredible as of late. With Justin Jefferson out right now, does Brown have an argument as the NFL's best receiver?
Yes, and I've been leading this charge. I think it's Brown and Tyreek Hill and a big gap between them and the rest of the league. 
The Eagles star has posted six straight games of 125+ receiving yards, setting an NFL record. Brown's big game Sunday in Washington (eight catches, 130 yards, two TDs) wasn't just deep bombs or meaningless yards. He caught passes over the middle and the one-handed "Mossing" of Benjamin St. Juste was legitimately acrobatic Cirque De Soleil-type stuff on the gridiron.
I said last week, he should go as MegaJawn, and it got some pickup. This week, Jason Kelce said it on the Kelce brothers podcast. Cease and desist!
4. What do we make of Minnesota's move for Josh Dobbs?
It's insurance for a fifth-round rookie QB in Jaren Hall, who is a total unknown when the lights are bright. Dobbs is going to have some NFL story to tell when it's all said and done. He's now on his seventh team in seven years, and he has played for the Browns three different times. This season alone, he went from Cleveland to Arizona in September, and now Arizona to Minnesota in October. 
The Vikings were high on Hall, and I know the front office was slightly surprised to see him still on the board in the fifth round. So, he'll get his shot. And Dobbs is there as a trusted veteran. 
But I was surprised Minnesota didn't bring in Colt McCoy, considering McCoy spent three seasons with Kevin O'Connell back in Washington and knows that offense cold. That still could happen. Something to keep an eye on if the next few weeks don't go well. 
5. What are you most looking forward to seeing in the Cowboys-Eagles showdown Sunday (4:25 p.m. ET on FOX and the FOX Sports app)?
CeeDee Lamb went absolutely bonkers last week against the Rams. Philadelphia's got a dude in cornerback Darius Slay who saves his best for the brightest lights. I can't wait to see that showdown.
Eagles safety Kevin Byard has now been there for ten days, too. Let's see how that Eagles pass defense handles Dak and his weapons.
Peter Schrager is an NFL reporter for FOX Sports and a host of "Good Morning Football" on NFL Network. You can follow him on Twitter at @PSchrags.
---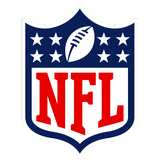 Get more from National Football League Follow your favorites to get information about games, news and more
---