We are now 10 weeks into this year's college football season, and I have a confession to make: I believe we have more teams than ever before that can be involved in the College Football Playoff and national title hunt, and that is reflected in the first set of CFP rankings, which were released Tuesday night.
As is often the case with these rankings, you look at them and go, "Yeah, you know, they're fine." Then, the closer you look, you'll notice there are some irregularities and hypocrisy in there. The more you look at it, the more you get frustrated as you know these people [the CFP committee] are sitting in a boardroom, and you wonder, "How can they do one thing in one area and another thing in another area and do these rankings actually matter?"
We've just got to slow down and realize that we've made it to November, and we've got tangible rankings that we get to parse out. So, let's parse it out and discuss how the committee ranked the undefeated teams and one-loss teams. 
Here are my thoughts on the first set of CFP rankings this year:
1. Ohio State
Ohio State is No. 1 even though it isn't No. 1 in either of the major human polls. A lot of people will say that it doesn't make sense or that they don't think the Buckeyes are the best team in the country. That's fair, but they do have the best résumé in the country. So, this could've been seen and predicted because a lot of us thought Ohio State would be ranked No. 1 because of its great wins. The win at Notre Dame was outstanding, particularly because of the way the Fighting Irish have played lately. That's going to come back as a form of recency bias that this committee has sprinkled across this top 25, and this is the first instance of it. Ohio State has that win on the road against Notre Dame, which is arguably the best win in the country this season. Ohio State has also beaten Penn State, who came in at No. 11 in the first CFP rankings. 
You could see this coming, and I don't have a problem with it. Ohio State is a damn good football team. It's a different Ohio State team than what it's been over the past three years, and maybe this will be a blueprint for the Buckeyes that will pay better dividends for them at the tail of this season. 
I don't have the Buckeyes at No. 1, but I don't have a big problem with them up there, either. In fact, I'm thankful that the committee is honoring them for scheduling the way they did. 
I don't think there's anything wrong with the way these two teams were ranked. Any of these two teams could've been ranked at No. 1. But, with the horrendous schedule Georgia and Michigan have played so far, I agree with ranking Ohio State at No. 1 if you're basing it off the résumé. Georgia has the 100th-toughest strength of schedule and Michigan has the 111th-toughest strength of schedule to this point of the season. 
Neither team has a strong strength of schedule, but they've both been dominant … at times. Michigan has been more dominant and consistent than Georgia so far this season. The Wolverines were ranked third even, though their body of work is far superior to the Bulldogs' body of work. It just seems a little off by the committee. 
Both teams have similar strength of schedules, yet Michigan was ranked behind Georgia despite being the more dominant and consistent team this season. If you say the back-to-back championships gave Georgia the edge or if you liked the way it played against Florida without Brock Bowers, that's OK with me. 
But the problem I have is that Florida was absolutely drilled by a short-handed Utah team earlier this season, and that same Utah team was dominated at home by Oregon on Saturday. This is where it starts to fall apart for me. But I love where Georgia is sitting considering its best player is out. Carson Beck is also quietly having an impressive season. 
However, in my opinion, Michigan is the most dominant and consistent team in the country this season, yet it didn't get the benefit of the doubt in the top three. In the grand scheme of things, it doesn't really matter, so there's really no reason to get bent out of shape about it. But you're starting to see where the hypocrisy starts to creep in. 
4. Florida State
5. Washington
6. Oregon
In my mind, there's the top three, and then there's the next three. 
The win against LSU is carrying a lot of water for FSU. Rightfully so, even though Washington's best win is technically better. I know that FSU won at a neutral site, and it dominated LSU, but LSU is also a two-loss team, and it's not Oregon, who is the apple of the eye in college football after what it did against Utah on Saturday. I'm certainly impressed with Oregon and I know many others are too. 
Yet, Washington didn't get that benefit of the doubt in terms of its win over Oregon to place it above FSU. To me, this is where the recency bias creeps in. I think that the committee looked at the way Washington played over the last couple of weeks and thought to itself, "Nope, it's not better than FSU." Let's just face it: Washington hasn't looked great in the last two games after beating Oregon, needing a pair of offensive miscues to win each game. But it's not like FSU has been dominant for the majority of the year, either. What if its Week 3 win against Boston College occurred just this past weekend and played out the same way? I think the two teams would've been flipped. 
Oregon is in a great position. The Ducks lost on the road in a game in which they outgained the Huskies by 100 yards. They ended Utah's home winning streak, and they are the top-ranked one-loss team in the country. This is why a lot of us love Oregon right now: The way this team is built, Dan Lanning and Bo Nix, who is playing outstanding football right now. The Ducks are a bit behind the eight-ball because they have an in-conference loss, but I think they still control their own destiny. I don't know how many teams are beating Oregon if it's playing the way it did Saturday against Utah. 
7. Texas
8. Alabama
9. Oklahoma
10. Ole Miss
11. Penn State 
12. Missouri
13. Louisville
What stood out to me after the top six was the path of least resistance from the committee. When you look at the top 25, you see four blocks of teams: The undefeateds, the one-loss teams, the two-loss teams and two Group of 5 teams at the end. That's all they did. 
That's why the composition of the committee is so flawed and broken. Why do we have people directly associated with the schools who are tied with the monetization of the CFP and what it means to the schools? They don't want to have to answer questions from other athletic directors, media members like me and fans like you. So, this is what you get, the path of least resistance. And they're great people who are great at their jobs, but their jobs shouldn't be to rank college football teams. 
That brings me to the one-loss group, which I think is the most egregious block of rankings by the committee. How does head-to-head not matter? Full disclosure, No. 7-9 is exactly how I would've ranked them, too. But I'm not the committee and I reserve the right to think who might win this week. Maybe that's what it's doing here. However, you can't use résumé in one spot, eye test in another, recency bias in a third and then rank Texas over Oklahoma. The Sooners beat the Longhorns on the field. I don't love the way Oklahoma has played recently, and maybe the committee doesn't either, but the precedent of valuing résumé above all else was already set with Ohio State being ranked No. 1. If who you beat matters, why didn't it matter for Oklahoma? 
Oklahoma should've been ranked seventh, move Texas down a spot and Alabama down to No. 9. It's very simple: Oklahoma beat Texas and Texas beat Alabama. There, I fixed it for you. If you have Ohio State at No. 1, then Oklahoma should be at No. 7. 
CFP sleepers
I've got two teams outside of the top 10 who I think are sleepers to make the playoff, and one of them is probably a surprise.
11. Penn State (Remaining schedule: at Maryland, vs. No. 3 Michigan, vs. Rutgers, vs. Michigan State at Ford Field)
Penn State didn't look great against Indiana and its offense was bad against Ohio State. But it's still just a one-loss team. If you look at what it has in front of them, it still has a home game against Michigan. In a lot of people's eyes, Michigan has been the most dominant team this season. If Penn State can beat Michigan, that would be a massive résumé builder. The Nittany Lions also have games against Maryland, Rutgers and Michigan State.
If Penn State beats Michigan, it has a path to potentially get into the playoff. If it wins the three-team tiebreak with Michigan and Ohio State for the Big Ten East (currently a game back in the fifth tiebreak between those two teams), it goes to the Big Ten Championship Game with just one loss. The Nittany Lions' other path is to take care of business against Michigan, and if Ohio State also beats Michigan, they can make it into the playoff similar to the way the Buckeyes made it last year. 
14. LSU (Remaining schedule: at No. 9 Alabama, vs. Florida, vs. Georgia State, vs. Texas A&M)
This one is more out there because we've never seen a two-loss team in the playoff. However, if we are going to see it, it would be a team that knocked off the back-to-back defending national champion. We've got to pay attention to LSU. Brian Kelly's team has a path, even with two losses. 
If Florida State remains undefeated, you can point out that game was played at the beginning of the season and it wouldn't look quite as bad. LSU potentially being in a spot to beat an undefeated Georgia team in the SEC Championship Game would mean that it beat Alabama in Tuscaloosa this weekend, adding another strong win to its résumé.
LSU might need a couple of other things to go its way, even if it won out. You might want Washington to remain undefeated or hope for some chaos in the Big 12, which has five teams tied at 4-1 in conference play right now. 
It isn't likely that LSU will make the College Football Playoff, but there's a path. 
Joel Klatt is FOX Sports' lead college football game analyst and the host of the podcast "The Joel Klatt Show." Follow him on Twitter at @joelklatt and subscribe to the "Joel Klatt Show" on YouTube.
---
COLLEGE FOOTBALL trending
---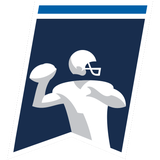 Get more from College Football Follow your favorites to get information about games, news and more
---