NBA talent evaluators are, by nature, skeptics. Maybe now more than ever. In an age when comparisons between all-time greats and new arrivals are based on spreadsheets, when highlight clips posted on social media are used to prophesy a Hall of Fame career, those charged with actually identifying and developing the next legion of stars feel it is their duty to privately pump the brakes, to point out flaws that are sure to poison a player's sky-high potential.
Which is what makes the early assessments of Victor Wembanyama so startling. There is none of that. Hyped as the next generational NBA superstar while he was playing in a 3,000-seat arena in the suburbs of Paris, the 7-foot-4 Frenchman has somehow still proved to be a revelation. 
Less than a half-dozen regular-season games since the San Antonio Spurs made him the 2023 NBA Draft's No. 1 pick and a few months shy of his 20th birthday, he has performed with the poise and confidence of a seasoned veteran – a seasoned vet with a Bambi-like innocence and sometimes wobbly limbs, but fearless and effective, nonetheless. He has not only established himself as a two-way force but outplayed several established superstars — including Kevin Durant — with the game on the line. 
Executives, coaches and scouts asked by FOX Sports how Wembanyama's first few games have impacted their view of him say his performance has not only justified every lofty expectation but indicates an accelerated trajectory.
In short: That he will be the best player in the league is considered a matter of when, not if. 
"He's exactly what I thought he would be," a Western Conference assistant coach said. "Stud. By his third year, he's in the conversation for best player in the league."
A Western Conference GM agreed. "Because he plays both ends, he will have the ability to be incredibly impactful pretty fast," he said.
One former player and now front-office executive went even further than that.
"He's going to be the best to ever play this game," he said.
[Victor Wembanyama dazzles vs. Suns, shows why the hype is real]
None of this is to suggest Wembanyama is anywhere close to a finished product. With his arachnoid frame carrying a listed 209 pounds, he is susceptible to being knocked off balance. His dribbling is entirely too high for the NBA's long-armed and quick-handed competition, resulting in 21 turnovers in five games, only a third the result of errant passes according to Basketball Reference. He's a long way from reading defenses and manipulating them to create baskets for himself or his teammates.
"He probably needs to rein in the freedom on offense some to become a more efficient player, but that will come," the Western Conference GM said.
But even after seeing him score 11 points on 10 shots and committing five turnovers in a 40-point thrashing by the LA Clippers, a Western Conference executive in attendance came away impressed.
"He's going to be just fine," he said. "He just has to get used to a new league with bigger and better skilled athletes. But he has a natural feel for the game. He will continue to get more confident and become more assertive, and will do things no one else can — tips, deflections, blocks, general ground-covering with his length. You can't teach it and no one else can do it because his build is unique. And he's flexible! It's too early to say what he can be, but the sky is the limit for the kid."
The Oklahoma City Thunder's rookie center Chet Holmgren is equally young (21 with a similar build, listed at 7-feet and 195 pounds) and similarly diverse set of skills (shot-blocking, 3-point shooting and ball-handling), but a Western Conference scout, unsolicited, refused to put him in the same class as Wembanyama.
"It's not even close between him and Chet," he said. "Chet can shoot the 3 or score on a straight drive when the lane is open, that's it. He cannot get past anyone! Wemby has way more sh— to his game. He's more skilled in creating his own shot. Wemby is weak now but he has a body that can be developed. Chet does not."
The same scout was most impressed by Wembanyama's "care factor and poise as a rookie." 
"He looks interested in learning and getting better," the scout said. "He's not full of himself."
He'd certainly have a right to be after his last two games. Wembanyama outplayed one of his boyhood idols, Durant, in back-to-back fourth quarters to lead the Spurs to consecutive upsets over Durant and the Phoenix Suns, finishing the second game with 38 points and 10 rebounds. After falling behind by as many as 27 points, the Suns stormed back to tie the score at 116-116 with less than 4 1/2 minutes left. Wembanyama returned to the floor and calmly scored 10 of San Antonio's next 12 points to snuff the comeback and resume the rout. 
It's not just what he's doing that has enthralled rival scouts and executives, it's how he's doing it. Wembanyama's preseason dunk over Miami Heat center Thomas Bryant, which went viral thanks to cameras catching Bryant's look of disbelief, had the same effect on an Eastern Conference scout.
 "He's literally going to invent some new things that no one has ever done," the scout said of Wembanyama. "I went back and looked at that left-handed dunk over Bryant, and he was actually setting up to shoot a jump hook. He created the jump-hook dunk."
Make that the off-hand jump-hook dunk, as Wembanyama is right-handed.
The only real question executives and scouts have is how much the Spurs are committed to winning as many games as possible this season, which means playing Wembanyama as much as possible. He is currently averaging less than 29 minutes a game despite only being in foul trouble once, in the season opener against Dallas. 
"The Spurs will throw another season to get another high-level player," the Western Conference scout said. "Luckiest franchise in NBA history!"
Where the Spurs are in the standings doesn't really matter to the former player and current front-office executive. 
"What a treat for us to watch such a transformational talent up close," he said. "I've watched every minute so far and plan to watch every minute of his entire career. Wemby. He's unreal."
Ric Bucher is an NBA writer for FOX Sports. He previously wrote for Bleacher Report, ESPN The Magazine and The Washington Post and has written two books, "Rebound," on NBA forward Brian Grant's battle with young onset Parkinson's, and "Yao: A Life In Two Worlds." He also has a daily podcast, "On The Ball with Ric Bucher." Follow him on Twitter @RicBucher.
FOLLOW
Follow your favorites to personalize your FOX Sports experience
---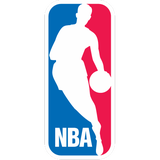 Get more from National Basketball Association Follow your favorites to get information about games, news and more
---