AVONDALE, Ariz. — William Byron is starting where he left off at Phoenix Raceway.
Byron, the winner at the 1-mile track in March, won the pole Saturday for the NASCAR Cup Series championship race Sunday.
The Hendrick Motorsports driver is one of four in the 36-car field who have a shot at the title. Byron, teammate Kyle Larson (starting fourth), Joe Gibbs Racing's Christopher Bell (13th) and Team Penske's Ryan Blaney (15th) are eligible to win the championship, and the driver among those four who finishes best among them will be crowned the 2023 Cup champion.
Byron, seeking his first championship, has won a series-high six races this season.
[NASCAR predictions: Will Kyle Larson get title No. 2 or will it be a first-timer?]
"I feel like we have something to race with," Byron said.
Byron led 64 laps in the spring while Larson led 201. They showed no signs Saturday that they had lost a step and made it appear that the Hendrick teammates are the ones to beat for the championship.
But the day prior in practice, it was Bell who was fastest in 10-lap average and Blaney who was second Friday.
"[We] all saw the practice sheets yesterday," Larson said. "I think the 12 [of Blaney] and the 20 [of Bell] looked a step better than especially me and even William a little bit. I was honestly surprised that they didn't make the [top 10].
"I'm not counting out Blaney or Bell at all. It's a long race, so they'll overcome wherever they start. I'm sure they'll drive through the field. The final four guys, most everybody respects or shows a lot of respect to on the race track and gives a lot of space."
Larson was the only driver among the four who found the wall during practice Friday as he scuffed the right rear side of his car. His team had to repair the viny decal before qualifying Saturday.
"I want to say there's maybe been 10 times this year we've re-vinyled a right rear quarter panel," Larson crew chief Cliff Daniels said. "This is perfect. … Right in line where we need to be."
That is the nature of the championship contenders. They aren't going to sweat an early hiccup in the weekend. They have 312 laps to get ahead of their competition.
"I'm probably more optimistic because I've never won a race from the pole," Bell quipped after a disappointing qualifying result.
Blaney carries the most momentum into Phoenix as he won last week at Martinsville Speedway.
"I didn't expect to qualify where we did," Blaney said. "I expected to be a little bit better. I know qualifying hasn't really been our strong point this year really at all. … I am pretty optimistic that we can get our way through the field."
In NASCAR's unique playoff system where one race determines the championship, it is designed to create drama and for drivers to take risks. That appeared to get a little out of hand Friday night in NASCAR's truck series, where all of the four finalists had damage, including two drivers (Carson Hocevar and Corey Heim) wrecking each other.
"There's no respect whatsoever," said Kyle Busch. "Everybody runs over everybody, tears up equipment."
Denny Hamlin called for drivers to start being sent to the rear of the field for what would be considered rough driving to make a pass or keep someone from passing. 
There won't be rule changes for Sunday. But NASCAR did have to make a change for both its Xfinity Series championship race Saturday and the Cup race Sunday.
NASCAR had experimented with a different length for the restart zones — where drivers hammer the gas when the race goes green — early in the year before going back to its 2022 lengths and locations. But when the restart zone was painted for this weekend, it was put in the wrong location by being closer to the start-finish line than where it typically is located.
NASCAR, which is trying to determine the cause of the miscommunication with its track staff, opted to keep it as painted for the trucks Friday night but re-painted the walls and the track lines designating the zone overnight for the races Saturday and Sunday.
Drivers often practice restarts in the simulator, so not having it in the place where it is supposed to be would be a curveball.
"It would have definitely been an adjustment given where it was, just watching the truck race, kind of seeing how that played out," said Byron, who will lead the field to the green flag Sunday. "Moving it back to the traditional spot is great."
Byron said he is feeling good after needing fluids Monday after being overheated in the car at Martinsville as his helmet fans blew hot air into his face. In hopes of not having that issue Sunday, his team has placed the fans a little higher, the same height Kyle Larson has his fans, so the air it blows should not be as hot.
Why does it matter? The goal is to get as much weight as low to the ground to help center of gravity. But crew chief Rudy Fugle didn't want to potentially overheat his driver.
"His health is No. 1," Fugle said. "If he has five percent more in the tank at the end of the race, it's going to pay way more off than that little bit of weight up high.
"That's the only place we haven't put them all year long [that we're doing Sunday], trying to find the best place to get the fumes and temperature right to his helmet. It's definitely worth a try."
Bob Pockrass covers NASCAR for FOX Sports. He has spent decades covering motorsports, including the past 30 Daytona 500s, with stints at ESPN, Sporting News, NASCAR Scene magazine and The (Daytona Beach) News-Journal. Follow him on Twitter @bobpockrass, and sign up for the FOX Sports NASCAR Newsletter with Bob Pockrass.
---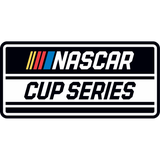 Get more from NASCAR Cup Series Follow your favorites to get information about games, news and more
---