"It's the Year of the Big Man in men's college basketball!" 
That was the phrase being uttered ahead of last year's college hoops season, and for good reason. Heading into last year, with reigning national player of the year Oscar Tshiebwe returning to lead a cast that included Drew Timme, Zach Edey, Adama Sanogo, Trayce Jackson-Davis, Armando Bacot, Hunter Dickinson, Ryan Kalkbrenner and Azuolas Tubelis, the momentum surrounding the center position was clearly the headline across the country. 
As a result, five of the 10 players named to the first and second AP All-America teams last year played the center position (Edey, Jackson-Davis, Timme, Tshiebwe and Tubelis).
But big men headlining college basketball is not a one-hit wonder, instead, it will be a theme in the sport this season and for many to come. While calling last year "The Year of the Big Man" was understandable, this trend is going to continue because as it stands right now for traditional post players, or most centers for that matter, it is more beneficial to stay in college than attempt a jump to the NBA.
Why? 
Name, image and likeness. 
The ability for a traditional big man in today's college basketball landscape to profit off his success and brand outweigh the benefits of going pro and either spending time between the G League and maybe the NBA, or playing overseas. Big men who are dominant at the college level can certainly get paid in both avenues, but the latter options are always going to be there. College eligibility for players like Bacot, who told FOX Sports that he will "easily" make seven figures in NIL dollars in his fifth and final season at North Carolina, is precious. 
It's not a coincidence that Edey is the second straight reigning national player of the year who chose to return for another season. Before Tshiebwe did it last year, that had not occurred in the sport since Tyler Hansbrough did so in 2008, leading North Carolina to a national championship and cementing his legacy as one of the greatest players in college basketball history. That's now the task for Edey, who looks to lead Purdue from an all-time low in the NCAA Tournament to redemption and that elusive Final Four run in the Matt Painter era. 
So, not only are the big men across college basketball talented, but they are also featured in some of the very best storylines that the sport has to offer again this season. 
[10 burning questions for the 2023-24 college basketball season]
With that in mind, we at FOX Sports present … 
THE BIG MAN LADDER. 
This series will be rolled out monthly throughout the season to update you on the sport's best big men superstars, featuring exclusive numbers, interviews and more on them. 
The criteria for our featured big men is as follows: We are zoning in on players that stand 6-foot-10 or taller and are making significant contributions for ranked teams across the country. This list can be adjusted as the year goes on. As Edey showed last season, you could go from being a notable big man entering the season to the best player in the sport. If someone's impact calls for the attention, we'll add another rung to the ladder! 
Let's hop on, shall we? 
1. Zach Edey, Purdue
Class: Senior
Height/Weight: 7-4, 300 pounds
2022-23 stats: 22.3 PPG, 12.9 RPG 
Edey's numbers last season were simply incredible. When you combine those figures with the fact that he's entering only his seventh year of playing the sport after not picking up a basketball until his sophomore year of high school, that makes his whole story even more unbelievable.
The Boilermakers' star big man enters his senior year of college already in a class of his own, as he is the only player in the history of the sport to record 750 points, 400 rebounds, 70 blocks and 50 assists in a single season. Last year, Edey joined Michael Beasley and Kevin Durant as the only high-major players in the last 20 years to rank in the top 10 nationally in both scoring and rebounding in the same season.
Edey was a dominant force every time he stepped onto the court last season. He doesn't have a perimeter game – that's up to Braden Smith and Fletcher Loyer – but the fact that he could somehow be better this year, something Matt Painter said at Big Ten media day, is wild to think about. How he handles ball screens defensively is a big key to Purdue's season because teams will try to exploit Edey on that end of the floor with spacing. But overall, we should appreciate the fact that we get to watch the reigning national player of the year for another season in West Lafayette.
2. Armando Bacot, North Carolina 
Class: Senior
Height/Weight: 6-11, 240 pounds
2022-23 stats: 15.9 PPG, 10.4 RPG 
Bacot passed Hansbrough last year as UNC's all-time leading rebounder with 1,335 and counting. Add that to the fact that he also owns the program record for double-doubles with 68, and it becomes quite clear that his career numbers are up there with the best to ever wear Carolina blue. But for Bacot, this upcoming season isn't about what he does individually. All of those records are great, but as he told me in an exclusive conversation, it's about charging North Carolina to a second Final Four in the last three years and shedding away the bad taste the Tar Heels had in their mouths last season. 
When North Carolina reached the national championship game in 2022, Bacot became the first player in college basketball history to notch six double-doubles in one NCAA Tournament. He is made for the March stage. This upcoming season, his fifth in Chapel Hill, is about getting there again. 
Hubert Davis has star guard RJ Davis back to charge the backcourt, while he and his staff crushed it in the transfer portal with Cormac Ryan and Harrison Ingram coming in from Notre Dame and Stanford, respectively. If five-star freshman Elliot Cadeau comes in and makes an immediate impact as a ball handler, watch out. This UNC team could get to Arizona in April. 
3. Hunter Dickinson, Kansas
Class: Senior
Height/Weight: 7-2, 260 pounds
2022-23 stats: 18.5 PPG, 9.0 RPG 
In my opinion, Hunter Dickinson is the biggest name to enter the transfer portal in its history. The fact that a former All-American and three-time All-Big Ten selection, who has averaged over 18 points and nine rebounds per game in the last two seasons, left Michigan to go to another program instead of the pro ranks, is really something.
The fact that Dickinson is now pairing up with Hall of Fame head coach Bill Self, who is an offensive mastermind, is scary for the rest of the Big 12 and college basketball. Dickinson joins a Jayhawks program that is setting aim on a second national championship in the last three years. He joins a group that has Dajuan Harris Jr. back at point guard and fellow returnees Kevin McCullar Jr. and KJ Adams in the fold as well. 
This feels like a match made in heaven between Dickinson and Self, who called the big man the best offensive post player he's ever worked with. 
[40 players, coaches who will shape the 2023-24 men's college basketball season]
4. Kyle Filipowski, Duke
Class: Sophomore
Height/Weight: 7-feet, 248 pounds
2022-23 stats: 15.1 PPG, 8.9 RPG
Filipowski was the third-highest ranked recruit in Jon Scheyer's 2022 class, but he quickly established himself as the alpha of that group, going off for 17 points and 14 rebounds in his third college game against Kansas. Filipowski's versatility and length makes him a tough cover for opposing defenses, which led to him recording 16 double-doubles last season. He could have been a top-20 NBA Draft pick had he left after his stellar freshman campaign. Instead, the Duke sensation is back with classmates Tyrese Proctor and Mark Mitchell on a Blue Devils team that ranks No. 2 in the FOX Sports Preseason Top 25. 
Filipowski could go from a middle first-round pick in the draft to a top-10 selection if his jumper can evolve. As a freshman, he shot 28% from 3-point range. But more than anything, he's back at Duke to lead the Blue Devils in their quest to win their first national championship since 2015. 
5. Ryan Kalkbrenner, Creighton
Class: Senior
Height/Weight: 7-1, 270 pounds
2022-23 stats: 15.9 PPG, 6.1 RPG 
Last season, Kalkbrenner joined Allen Iverson, Patrick Ewing, Dikembe Mutombo and seven others as one of only 11 players in the history of the Big East to be named the conference's defensive player of the year twice. The 7-1 senior is an invaluable rim protector that has totaled 161 rejections over the last two seasons. Being a part of six NCAA Tournament wins at Creighton, more than any player in program history, he averaged 20 points and six rebounds per game during the Jays' first Elite Eight run in modern tournament history this past year. Not only is he a force on defense, but what stands out about Kalkbrenner is his efficiency. He is adding a 3-pointer, but the way he can play above the rim and execute in screen-and-roll situations is tremendous. 
Kalkbrenner led the Big East in field goal percentage in each of the last two seasons, and his 67% clip would be sixth all time in NCAA history for a career. He will be at the forefront of a Creighton team that is ranked No. 6 in the FOX Sports Preseason Top 25. When you combine the guard play of Baylor Scheierman, Trey Alexander and Steven Ashworth with Kalkbrenner, that's a lethal formula. His presence means everything to what Greg McDermott wants to do. 
6. Oumar Ballo, Arizona
Class: Senior
Height/Weight: 7-feet, 260 pounds
2022-23 stats: 14.2 PPG, 8.6 RPG 
Arizona head coach Tommy Lloyd, who has gone 61-11 in his first two seasons on the job, unlocked something out of his frontcourt duo of Tubelis and Ballo last year. They combined for 34 points and 17.7 rebounds per game, with Tubelis being named a second-team All-American and becoming one of the best players in the country. This year, Ballo goes from Robin to Batman in Tucson, and the Mali native will look to form a new dynamic pair with San Diego State transfer Keshad Johnson, who was a starter on the national runner-up Aztecs team last season. 
[FOX 2023-24 college basketball schedule: 10 dates to circle, how to watch]
Ballo's evolution has already been really impressive, having more than doubled his numbers from the 2021-22 season when he averaged 6.8 points and 4.4 rebounds per game, which led to him being named Pac-12 Most Improved Player of the Year. Possessing a 7-6 wingspan, Ballo is also an NBA Academy Latin America alum who led Mali to its best finish in the 2019 FIBA U19 World Cup. His athletic ability and strength has always been present, but it's the different ways he can impact the game offensively that is a direct reflection of what Lloyd and his staff are able to do with talent. The Wildcats will have a backcourt filled with options featuring North Carolina transfer Caleb Love, rising star Kylan Boswell, Alabama transfer Jaden Bradley, and returnee Pelle Larsson. Ballo won't have to fight with Tubelis for touches this year. It's his show on the interior, and that's why he is a FOX Sports preseason third-team All-American. 
7. Donovan Clingan, UConn 
Class: Sophomore
Height/Weight: 7-2, 280 pounds
2022-23 stats: 6.9 PPG, 5.6 RPG 
Those numbers don't look gaudy, but Clingan did that while playing 13.1 minutes per game, serving in a critical role to back up Sanogo on the national championship Huskies team last season. By every account in Storrs and beyond, the sophomore from nearby Bristol, Connecticut is poised for an All-American type season for the Huskies.
Clingan returned to practice this past week after missing the previous four weeks with a right foot strain. His strength, finishing ability around the rim and an emerging 3-point shot make him a really scary player for opposing teams this year. Is he going to be the next great UConn big man? All signs point to that happening, provided the foot doesn't cause any injury flare-ups. 
John Fanta is a national college basketball broadcaster and writer for FOX Sports. He covers the sport in a variety of capacities, from calling games on FS1 to serving as lead host on the BIG EAST Digital Network to providing commentary on The Field of 68 Media Network. Follow him on Twitter @John_Fanta.
FOLLOW
Follow your favorites to personalize your FOX Sports experience
---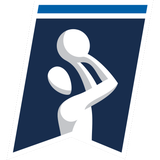 Get more from College Basketball Follow your favorites to get information about games, news and more
---