The Buffalo Bills took a measured offseason approach this past spring. After going all in on quarterback Josh Allen with his contract extension, the team decided it was going to avoid a big splash in free agency and through the trade market. 
And that's more or less what happened. They have added good players in edge Leonard Floyd and cornerback Rasul Douglas. 
But bona fide stars? Not so much.
At the outset of the season, the big idea was probably something like: Allen will get better and that'll make everyone else better. Maybe they'll have to deal with a big departure like Tremaine Edmunds (who left for Chicago in free agency). But maybe their slew of draft picks on defense can help fill the holes. 
The plan itself appears to have holes.
That big idea is beginning to look like a misstep. General manager Brandon Beane basically had to start trusting Allen in a more significant way. You can't fault Beane for that. Allen deserved his huge deal — that's just the way the NFL works. Allen is one of the most talented three QBs in the NFL. But it's one thing to be talented, and it's another thing to be great. Right now, Allen is the former more than the latter.
If he were truly great, the Bills wouldn't be 5-4. If Allen were great, he wouldn't have thrown interceptions in five consecutive games. Many of them have been excusable. He has technically thrown just two turnover-worthy passes during that span, according to Pro Football Focus. That means that the interceptions aren't really all on him.
But on Sunday night?
There's no blaming offensive coordinator Ken Dorsey. There's no blaming the receiver. There's no blocking his protection. This one is wholly on Allen. It's hard to understand why the quarterback can't control himself. His first-quarter interception was bad decision-making with, most surprising, awful execution. He threw down the sideline for Gabe Davis in an attempt to beat a safety who was coming down to help. But because it was such a small window, Allen tried to fire the ball into the gap and the velocity led to a lower trajectory which led the ball directly into the hands of defensive back Cam Taylor-Britt.
It's hubris from Allen.
It's hubris from the Bills.
It's doing the same thing over and over again and expecting a different result. Allen is doing it on a play-by-play basis. The Bills did it from a team-building perspective. And at both levels, it triggered yet another disappointing game against the Bengals, who embarrassed the Bills in the postseason (which led to the quiet departure of defensive coordinator Leslie Frazier that felt a bit like a firing).
Finally, we can see what Stefon Diggs has been saying.
He wanted change. He had to be reassured that the lack of change was OK. But it seems his frustrations are justified.
The Bills receiver has been tired of seeing Buffalo running it back. Diggs has seen Buffalo get bumped from the playoffs early, and he's tired of it. And he wanted to see big changes this offseason.
Now, it's not like the Bills didn't make changes on offense. They drafted tight end Dalton Kincaid in the first round this past April and guard Cyrus O'Torrence in the second. Both players started and contributed against Cincinnati. But their involvement  is not exactly a fast track to winning a Super Bowl: two high picks at tight end and guard. Kincaid, for example, made a rookie mistake, with a fumble in the fourth quarter against the Bengals during a game in which he also led the team in receiving yards. With young players, you take the good with the bad. But this year, the Bills shouldn't have to do that. They should look ready — or, at least, more ready than this — for a Super Bowl run.
It doesn't look like it's enough. Not so far, at least.
The toughest pill to swallow is actually that the Bills offense isn't their biggest problem. It's easy to say, the Bills should've signed DeAndre Hopkins. They should've traded for Jerry Jeudy. Well, they should have. But also, Hopkins would not stop Joe Burrow from throwing for 348 yards and two touchdowns. Nor would Jeudy have stopped Trevor Lawrence from throwing for 315 yards and a touchdown — or even Mac Jones from throwing for 272 yards and two touchdowns (his best game of an otherwise disastrous season).
All those QBs beat the Bills this year. (Yes, even Jones.)
The Bills defense has been a mess, particularly in the secondary. Cornerback Tre'Davious White went down for the season and Buffalo has had no answer. Now, it did trade for Douglas at the deadline. And he might need some time to acclimate. But this isn't just a problem of CB1, which Douglas isn't really anyway. He's more of a CB2. The secondary as a whole isn't playing well, including former Pro Bowl safeties Jordan Poyer and Micah Hyde. Just look at Sunday night, when Poyer allowed a touchdown to Irv Smith and a third-and-10 conversion to Tyler Boyd in the first half (on a drive that finished with a touchdown).
And then there was the fourth down conversion in the first half. It will remind Bills fans of the playoff loss to Cincy — for all the wrong reasons. Buffalo failed to account for Ja'Marr Chase.
I get that it's a fourth-and-1 and the Bills were expecting a run. I get that Buffalo was in zone defense and Chase managed to find a hole. But … it's Chase. You simply cannot lose track of him.
The Bills are still struggling to deal with Burrow, who isn't going anywhere. Buffalo can't figure out how to reign in Allen's aggressive decision-making — not since Brian Daboll left. And Allen isn't going anywhere. (Nor should he.) 
Buffalo is going to have to start thinking about whether its coaching lineup is up to snuff. If Frazier's departure hasn't fixed the defense and Daboll's exit triggered such a regression in Allen's decision-making, it raises some questions about the current composition of the staff.
Coach Sean McDermott and Dorsey will absolutely be on the hot seat if the team continues to look like this. Heck, if the Bills continue to look like this, those two coaches will likely be out. McDermott and Dorsey need to get back to winning regular-season games, first and foremost. But that might not be enough for them to retain their jobs. The Bills were supposed to compete for a Super Bowl. They weren't supposed to be struggling to stay over .500.
Here's the biggest problem: The Bills' finances are beginning to look out of control. Their salary-cap space is over the cap by somewhere between $30 million and $40 million, depending upon if you look at Spotrac.com or OverTheCap.com for salary cap figures. It's not like they're going to be free to make significant changes to this roster next year. They're kind of built to run it back again — again.
It's a scary prospect. The Bills have long struggled with the Bengals, not to mention the Chiefs. But most of all, the Bills have struggled with the Bills. It's time for them to make the developmental push that they've been talking about making for the past 18 months. Allen and McDermott need to fix this, or big changes will be coming — the kind that won't be generous for McDermott.
Prior to joining FOX Sports as the AFC East reporter, Henry McKenna spent seven years covering the Patriots for USA TODAY Sports Media Group and Boston Globe Media. Follow him on Twitter at @henrycmckenna.
NFL on FOX: 
---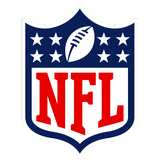 Get more from National Football League Follow your favorites to get information about games, news and more
---