No one is ever going to truly believe that Dak Prescott is the kind of quarterback who can win the big game until he actually goes out and does it. So for his critics, his near-miss on Sunday in Philadelphia will only expose his flaws.
But here's the thing that the Dallas Cowboys seem to know, and that everyone else needs to realize: Prescott was the best player on the field, on either team, in the Cowboys' 28-23 loss to the Philadelphia Eagles. He was mostly incredible, especially in the fourth quarter when he tried to lead a furious comeback. He's the only reason the Cowboys had any chance against arguably the best team in the NFL.
And he proved he is absolutely good enough to win the big game — even if the scoreboard shows this was just another big game that he lost.
"Dak is a freaking warrior," said Cowboys linebacker Micah Parsons. "There were multiple times I said, 'That's Dak mother—–g Prescott, bro.' He's a dog. He's a warrior. I have an unbelievable amount of confidence in him. I felt he had a great game. 
[Read more: Eagles defense stymies Dak Prescott, Cowboys when it matters the most]
"People need to put more respect on him. He outplayed everyone today."
Parsons might not be impartial, but he is right. Prescott, against a defense with one of the best fronts in football and a pretty strong secondary, too, completed 29 of 44 passes for 374 yards and three touchdowns, without committing a single turnover. But it was his work in the second half that really set him apart — particularly in the fourth quarter. He completed 15 of 22 passes for 173 yards and a touchdown in the final 15 minutes. And he nearly led the Cowboys to a game-winning touchdown in the final minutes, twice.
The fact that he didn't is what will stick with his critics, and probably stick with Prescott too. His apparent touchdown pass to tight end Luke Schoonmaker early in the fourth quarter ended up with the rookie just a hair short of the goal line on fourth down (though that was more on Schoonmaker for not getting the ball across). There was Prescott's own failed two-point conversion attempt with 6:23 remaining where he stepped out of bounds before extending the ball over the goal line — a critical mistake on a play that would've made it a field goal game.
There were the three sacks he took in the final three minutes, including a huge one from Eagles defensive end Josh Sweat with 23 seconds remaining. And there was his overall failure to get his team into the end zone at the end of the game, especially when they had gotten all the way to the Philadelphia 6.
That still just shouldn't overshadow what the Cowboys quarterback did the rest of the game, with the way he nearly willed his team to victory in the final minutes. Prescott spent most of the game darting around the Eagles' pass rush, getting out of the pocket and giving himself room to make throws. With few other options, he leaned heavily on his special connection with receiver CeeDee Lamb (11 catches, 191 yards) and got him the ball even when everyone in the stadium knew that's where he was throwing.
"I thought Dak Prescott played extremely well," said Cowboys coach Mike McCarthy. "In these circumstances, (Philadelphia) is a tough place to play. Their defense and their defensive line, I think it's clear, is the strength of their defense. And he made plays with his feet, hung in there in the pocket, took hits.
"I thought he played his ass off."
He had to, because the Cowboys didn't run the ball well — they had just 59 yards from their running backs. They also still don't have a reliable second receiver, so Prescott rode tight end Jake Ferguson to his best game (7-91-1) even though he had two drops. They are not overloaded with weapons. The Eagles have far more offensive talent.
With the Cowboys, Prescott is what makes their offense go.
And on Sunday, he carried them on his back, almost across the finish line. That's what everyone should remember about Prescott's game.
"A lot of good things came out of this game despite the loss," Prescott said. "It sucks in the moment, but there's a lot of good we can take from this and use as we keep going. We got close. We were doing things the right way. 
"We've just got to (get) an inch here or an inch there."
It really was that close. He was just inches away from a different outcome a few times at the end of the game. The reality is that at some point, Prescott will have to show the world that he can get those final inches. Inevitably, it won't matter if he's fully responsible or not. That's the burden of being a quarterback. They'll get most of the credit or the blame. They are judged mostly on whether the job gets done.
But blaming Prescott for the loss on Sunday just wouldn't be fair, especially because the big picture of his performance was far more encouraging. This was a huge game — probably much bigger than the showdown with the 49ers last month in San Francisco. And on a very big stage, in a very big spot, Prescott played very big. He showed he's capable of doing that in an important moment, in crunch time with a huge game on the line. 
No, he didn't finish it, and he knows that's what really matters. Prescott admitted that if this game was a test for the Cowboys, "we didn't pass it".
But Prescott did pass the test. He was elite against the Eagles. He did more than enough to show he's capable of winning a big game.
Don't hold it against him that he didn't, that he fell a few inches short. The most important thing for the Cowboys is that he showed that when the moment calls for a big-game quarterback, he's capable of stepping up into that role.
Ralph Vacchiano is the NFC East reporter for FOX Sports, covering the Washington Commanders, Philadelphia Eagles and New York Giants. He spent the previous six years covering the Giants and Jets for SNY TV in New York, and before that, 16 years covering the Giants and the NFL for the New York Daily News. Follow him Twitter at @RalphVacchiano.
---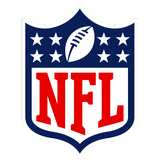 Get more from National Football League Follow your favorites to get information about games, news and more
---