All year, we expected Shohei Ohtani, Aaron Nola and Matt Chapman to be among the most coveted players in this offseason's free-agent class. 
Others, however, are more of a surprise. 
These 10 free agents increased their value and boosted their stock the most with their play during the 2023 season: 
[RELATED: 2024 MLB free-agent rankings: Shohei Ohtani leads top 30; top 30 pitchers; top 30 hitters; When and where will Shohei Ohtani sign and for how much? MLB staff predictions]
1) Cody Bellinger, OF
-2022 bWAR (LAD): 1.2
-2023 bWAR (CHC): 4.4
Bellinger bet on himself and won. After getting non-tendered by the Dodgers last offseason, he decided against seeking long-term security with his value at a low point and instead inked a one-year deal with the Cubs hoping to re-establish his worth. Consider that job accomplished. 
Another year removed from the injuries to his shoulder and leg that played a role in his significant tailspin after the 2020 season, Bellinger orchestrated his best season since his 2019 MVP year. What was most remarkable, though, was the way he did it. 
In six more plate appearances than he had the year prior, Bellinger recorded 63 fewer strikeouts. After posting the highest strikeout rate of his career in 2022, Bellinger sacrificed barrels and slug for a more contact-oriented approach and recorded the highest year-to-year uptick in average and on-base percentage among all qualified major-leaguers as well as the lowest whiff rate of his career. A career .250 hitter against left-handers, Bellinger hit .337 against southpaws in 2023. 
It was a remarkable bounce back for a player who just two years prior had the third-lowest OPS in all of baseball among players with at least 300 plate appearances. Certainly, teams won't forget his struggles over the previous two seasons — 44 OPS+ in 2021, 81 OPS+ in 2022 — which will probably prevent him from signing the deal most would have expected when he was blasting 47 homers as a 23-year-old superstar a few years ago. But considering his offensive turnaround, his defensive capabilities and his age — he'll still be 28 when next season begins — he will very likely be the second-highest paid position player in free agency behind Ohtani. 
2) Blake Snell, LHP 
-2022 bWAR (SD): 2.1
-2023 bWAR (SD): 6.0
Free passes typically come back to haunt pitchers. That did not apply to Snell, who finished the 2023 season with the rare distinction as the major-league leader in both ERA and walks allowed. He progressed each season of his three-year Padres tenure, lowering his ERA from 4.20 in 2021 to 3.38 in 2022 to 2.25 this year. His second career Cy Young Award likely awaits.
On a disappointing Padres team, Snell was a consistent force. He gained steam as the season continued, posting a 1.54 ERA in the second half and holding his opponent scoreless in five of his final six starts — all of which lasted at least six innings. While his walk rate prevented him from consistently going deep into games the way other starters on the market did, he still pitched 180 innings for the first time since his 2018 Cy Young season with a strikeout percentage that trailed only Spencer Strider for the best mark in baseball among qualified starters. He also held opponents to a .121 batting average when he did get a third time through a lineup. 
Snell, who hadn't thrown more than 130 innings since his 2018 Cy Young season, demonstrated what he is capable of with a clean bill of health. His overpowering stuff and ability to pitch around traffic is hard to replicate on the free-agent market.  
3) Jordan Montgomery, LHP 
-2022 bWAR (STL): 1.7
-2023 bWAR (STL/TEX): 4.2 
At a time when most pitchers wear down late in the year, Montgomery only got better. He remained one of the steadier and more durable pitchers in baseball, both for the Cardinals and the Rangers, but what he did in September and October had to increase his value considerably for a team looking for more postseason horses. 
Simply put, it's hard to envision the Rangers celebrating a World Series title without him. 
Montgomery helped save them in September — allowing two runs over his final four starts of the year — and again in October. He held the Rays scoreless in Game 1 of the wild-card series and did the same to the Astros in Game 1 of the ALCS. With a chance to send the Rangers to the World Series, Montgomery demonstrated his moxie by firing 2.1 scoreless innings of relief on just two days rest in Game 7 of the ALCS. 
Montgomery and Snell might be the same age, but it's hard to find two different lefty starters on the open market. The floor is lower and the ceiling is higher on the latter. But for teams seeking consistency, Montgomery has thrown at least 150 innings with an ERA under 4.00 in each of the past three years, and that steadiness doesn't wane over the course of a season. He demonstrated he can be the missing link on a championship rotation. 
4) Josh Hader, LHP  
-2022 bWAR (MIL/SD): -1.1
-2023 bWAR (SD): 2.4
All it takes are a few blowup performances to completely alter the perception of a reliever's season. But in a bounce-back 2023 campaign for Hader, those disasters never struck. 
After allowing at least three runs on five occasions a year ago, Hader never surrendered more than two runs in any of his 61 outings this past season. He went from having the eighth-worst ERA among qualified relievers in 2022 to the third-best in 2023. Despite posting the highest walk rate of his career, he traded that off by lowering his hard-hit rate dramatically and recording the biggest year-to-year improvement in expected slugging percentage among all qualified pitchers this season. 
Teams might be wary to give any reliever the Edwin Díaz deal, but few have the track record of Hader, who has plenty of red left on that Statcast page. He might not get back to striking out 15 batters per nine innings, but those couple summer months right before and after getting traded to San Diego in 2022 feel like a long time ago now. 
5) Sonny Gray, RHP
-2022 bWAR (MIN): 2.3
-2023 bWAR (MIN): 5.3
At 34 years old, Gray isn't likely to get handed a five-plus year deal. But the 11-year veteran is a Cy Young Award finalist coming off arguably the best season of his career. Most importantly, he demonstrated health and longevity. Gray's 184 innings pitched were his most since 2015. 
His success was no fluke. His sweeper was lethal, completely flummoxing right-handed batters. And while his miniscule home run rate is probably unsustainable, his sparkling 2.79 ERA was almost identical to his 2.83 FIP, which led the majors. Even if it's only for three or four years, Gray should be nicely compensated on an average-annual-value basis. 
6) Jeimer Candelario, 3B
-2022 bWAR (DET): 0.6
-2023 bWAR (WSN/CHC): 3.1
In Bellinger and Candelario, two of the best position players in this year's thin free-agent position player market were non-tendered just a year ago. A lot has changed since then. 
After registering a .633 OPS in 2022, Candelario demonstrated that down year was an outlier. He bounced back by hitting 19% better than league average in 2023, much more closely in line with his 137 OPS+ in 2020 and 121 OPS+ in 2021. The switch-hitter can handle both lefties and righties and graded out more than serviceably at the hot corner. Chapman will be the most coveted corner infielder in free agency, but Candelario will be right behind him. 
7) Eduardo Rodríguez, LHP 
-2022 bWAR (DET): 0.2
-2023 bWAR (DET): 3.5
There's a reason the Dodgers wanted him at the deadline. Health and personal reasons have prevented him from being the 200-inning starter he was late back in 2019 in Boston, but his 2023 season was his best since then. Rodríguez's deep arsenal helped him routinely go deep into games, as he logged at least six innings in more than half of his starts. He finished the year with a career-best 3.30 ERA in 152.2 innings while posting one of the biggest year-to-year jumps in whiff percentage in the league. 
Rodríguez opted out of his deal in Detroit, expecting more ahead than the three years and $49 million he would have received. He has expressed his comfort level in Detroit — as evidenced by his veto of the Dodgers trade — so it'll be interesting to see what he values in his next deal, considering he has the talent to change a playoff rotation if he decides to go to a contender. 
8) Mitch Garver, C/DH 
-2022 bWAR (TEX): 0.4
-2023 bWAR (TEX): 2.1
Garver has averaged about 70 games played per season over the past three years, so it was ironic that his availability and steadiness down the stretch for an injured Rangers team played a major reason in their run to and through the playoffs. In that three-year stretch, the last two of which were spent with Texas, Garver has hit 26% above league average. This year, he was a vital cog in the middle of a championship lineup, providing a reminder of what he's capable of when healthy. 
That's really the only question with Garver, whose .870 OPS in 2023 ranked 19th in the majors among players with at least 300 plate appearances, just ahead of likely NL Rookie of the Year Corbin Carroll. If Garver were only a designated hitter, he'd still be among the best in the free-agent class. The fact he can also still help a team behind the plate adds another layer of value.
9) Jorge Soler, OF/DH
-2022 bWAR (MIA): 0.4
-2023 bWAR (MIA): 1.8
Miami has seen both the best and worst of Soler, but it's no coincidence that the Marlins' 2023 surge came at the same time as his bounce back. Soler went from a slightly below league average bat in his first season in Miami to hitting 28% better than league average in an All-Star 2023 season that included 36 home runs with a much-improved strikeout rate. 
Soler opted out of his final year with the Marlins, and while his defensive limitations might make him more attractive as a DH than an outfielder to his next team, he's arguably the best power threat on the market behind Ohtani. At 32 years old next season, that shouldn't change. 
10) J.D. Martinez, DH 
-2022 bWAR (BOS): 1.1
-2023 bWAR (LAD): 1.9
It was an interesting year in Los Angeles for Martinez, who had the biggest year-to-year rise in hard-hit percentage in the majors while also logging the highest strikeout percentage of his career. But that was really the only blemish in a highly productive season that saw him tap back into the power that made him one of the most fearsome hitters in baseball. 
Martinez knocked in more runs than any DH in the game, posted the highest hard-hit rate and average exit velocity of his career and launched twice as many homers (in 101 fewer at-bats) than he had the year prior in Boston. His 33 home runs were his most since 2019. At 36, he can still rake.
Rowan Kavner covers the Dodgers and MLB as a whole for FOX Sports. He previously was the Dodgers' editor of digital and print publications. Follow him on Twitter at @RowanKavner. 
Flippin' Bats: 
---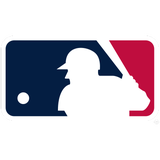 Get more from Major League Baseball Follow your favorites to get information about games, news and more
---