Lincoln Riley said he hadn't seen much progress or improvement from USC's defense since the previous November, and that's why he finally decided to fire coordinator Alex Grinch.
Riley acknowledged Monday that he felt exactly the same way as most of his team's fans while the USC defense badly failed to match its offense's excellence this season, culminating in three losses in the Trojans' last four games.
That didn't make the decision any easier for Riley, who fired a good friend and longtime colleague with two regular-season games left in only their second year at USC.
"We simply weren't making the progress that we all expected we would make," Riley said after the Trojans' first practice to prepare for their trip to No. 6 Oregon.
"I know things defensively through the end of last year and throughout this season, especially from midseason on, have not been what either one of us wanted," Riley added. "We're going to play great defense here, like, period. It's going to happen soon. There's no reason in the world why it can't. The key is getting that next person in here, but the key is also everyone has got to own their part in it going forward."
Riley strongly intimated that he didn't want to make this move during the season, but the Trojans' last several defensive performances made it clear something needed to change if they wanted any shot at finishing strong.
USC has allowed 42.0 points and 483.7 yards per game over its past six contests, falling to 119th out of the 130 teams in the Football Bowl Subdivision in yards allowed and 121st in points allowed. The Trojans were shredded for 52 points and 572 yards by No. 5 Washington last weekend.
For all their failures, the Trojans and their high-octane offense led by Heisman Trophy winner Caleb Williams still have a shot at the Pac-12 title if they can conjure upsets of the Ducks and the UCLA Bruins, their final regular-season opponent Nov. 18.
"If we were in a situation where we didn't have an awful lot to play for in terms of a conference championship and having an opportunity there, we might feel a little bit different," Riley said. "But we're still laser-focused on these opportunities ahead, and then whatever comes next after that, we'll deal with it at the appropriate time."
Grinch had been Riley's defensive coordinator since 2019 at Oklahoma, and he eagerly joined Riley for the move to USC. They're close off the field, and even their wives and children are friends.
"There ain't nothing easy about it," Riley said. "As much as you wish you could, sometimes it's hard to separate the professional from just basic human feelings about one another and our families. I knew it was a decision that was the right decision at this time and point, but it certainly didn't make it easy."
Riley appointed defensive line coach Shaun Nua and inside linebackers coach Brian Odom as co-coordinators for the rest of the season, although Riley wouldn't say who will call USC's defensive signals.
Riley is aware of the uncertainty he has created for all of his defensive assistants, but he attempted to encourage them by noting that he got his first opportunity to call plays only because he had to move to East Carolina in 2010 after Texas Tech fired Mike Leach, his longtime mentor and boss.
"That totally changed my trajectory," Riley said. "Adversity like this can also bring about some of the best opportunities in somebody's life if you view it that way. … We've got a great opportunity right here. The hell with everything else. Let's go get in the bunker, circle the wagons for a couple of weeks, and let's see what happens after that."
Reporting by The Associated Press.
---
COLLEGE FOOTBALL trending
---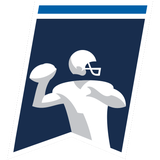 Get more from College Football Follow your favorites to get information about games, news and more
---