If Carl Granderson and Terence Steele splurged after joining a short list of undrafted free agents to sign big contracts, they aren't telling.
The New Orleans edge rusher and Dallas offensive lineman fit the profile of players who wait three days and never hear their names called during the draft, feeling as far as possible from NFL riches.
Humble. Grateful. Mindful of their roots.
"I guess your lifestyle changes a little bit," said Carolina receiver Adam Thielen, who once followed the same path to a big payday in Minnesota. "You're not maybe pinching pennies as much. But you still try to have that humble beginning."
Steele signed an $87 million, five-year extension with $50 million guaranteed about a week before the season, jumping to second behind former Dallas quarterback Tony Romo ($55 million) in guaranteed money for undrafted players over the past 20 years, according to ESPN.
About three weeks later, Granderson agreed on a $52 million extension with up to $35 million guaranteed with the Saints. He's fourth on that list.
This season, Steele, who came out of Texas Tech, is playing on a $4.3 million second-round tender. Granderson, a former Wyoming standout who grew up in Northern California, is on a $3.9 million deal.
Their salaries are about to jump three-fold, or more than 10 times what they were making annually as rookies.
"It still doesn't even feel real, really," Steele said nearly two months after signing. "The first person I called was my mom and dad. They were super proud of me. All the hard work and all the dedication."
Suggesting these undrafted players have hit the lottery would seem to put luck over all that hard work and dedication, not to mention the talent necessary to survive all the roster cuts along the way.
But they don't really scoff at the notion.
"Sometimes I sit and think about how far I've come, how no one wanted me 10 years ago and how all the hard work has paid off," Tampa Bay edge rusher Shaquil Barrett said. "I feel real fortunate for the opportunity to get a four-year deal. Now I just want to do everything I can to show the Bucs I deserved it."
Barrett's path was a little different from Steele, Granderson and Thielen's. Those three signed big contracts with the teams that grabbed them after their respective drafts.
The former Colorado State player picked Denver and was a backup in 2015 on a Super Bowl-winning defense that featured Von Miller and Pro Football Hall of Famer DeMarcus Ware.
After four seasons, Barrett signed a $4 million, one-year "prove it" deal with Tampa Bay, led the league with 19.5 sacks in 2019 and had the $15.8 million franchise tag slapped on him.
The long-term security finally came in 2021, when Barrett signed a $68.5 million, four-year contract. The 30-year-old is fifth on the list of most guaranteed money over the past 20 years at $34.5 million.
"Of course, I wasn't happy," Barrett said of the franchise tag. "I wanted a long-term deal, thought I had earned one. I didn't like the franchise tag, but you're talking about $16 or $17 million. That's more money than I had ever made in my life. And, I understood they wanted to see more."
Injuries cleared the way for Steele to play all 16 games, with 14 starts at right tackle, as a rookie in 2020. He was one of the few bright spots in a difficult debut season in Dallas for coach Mike McCarthy and now has 48 starts over three-plus seasons.
The 26-year-old hasn't missed a start this year after tearing a knee ligament in December last season.
Granderson, whose draft stock might have been affected by a sexual misconduct case that led to probation, became a full-time starter this season and should finish with a career high in sacks.
Thielen, who came out of Mankato State, was seldom used for two years by the Vikings before recording 2,649 yards receiving and 13 touchdowns over the next two seasons and signing a $65 million, four-year contract with $33 million guaranteed.
After being released by Minnesota this past offseason, Thielen signed a $25 million, three-year deal with the Panthers with $14 million guaranteed a few months before turning 33.
Much like at the top of the draft, there is a strategy for many teams near the end in the seventh round.
In some cases, players will get drafted because teams don't want to risk losing the prospect to another team, either through the draft or by that player picking another team as a free agent.
Regardless, there's always a sense of feeling unwanted, and not really being able to imagine a guaranteed deal north of $30 million.
"The draft's weird," Steele said. "You hear it every year. It was between here and a couple of other places. Me and my agent talked it through. We thought this was the best fit. I guess it was."
In almost every case, those conversations aren't about money.
"I was just thinking about getting on the field so I could have an opportunity to make plays and that's all with my thought process," the 26-year-old Granderson said. "It took five years, and I worked my way up to this point, and I wasn't even thinking of no contract."
Now that they have plenty of money, Steele and Granderson say they're not thinking about how to spend it.
"I don't need anything," Steele said. "I'm being smart with it. It's easy to make money. But it's even easier to lose it."
Granderson did say he bought a house in California. Pressed further, he mentioned buying furniture for it. Then finally, offered a hint of self-indulgence, sort of.
"Eventually I do want a Tesla so I can stop paying for gas," Granderson said. "And then get the little built-in charger for the house."
Always thinking about ways to save money, these undrafted guys who entered the league without much of it.
Reporting by The Associated Press.
---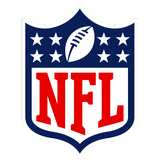 Get more from National Football League Follow your favorites to get information about games, news and more
---