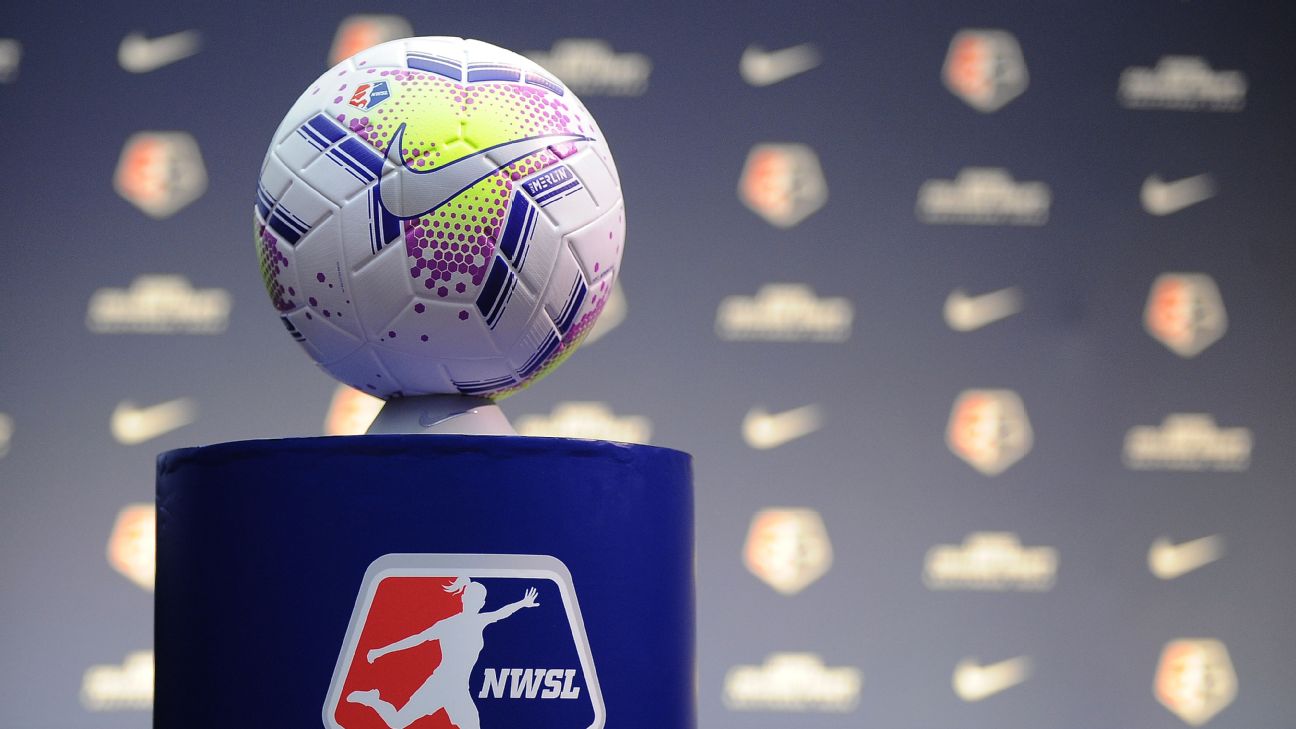 The NWSL announced a new four-year media rights deal that will partner the U.S. women's topflight with CBS Sports, ESPN, Prime Video and Scripps Sports in 2024.
The news marks the upcoming end of an exclusive three-year deal with CBS Sports that will wrap up after Saturday's 2023 NWSL Championship match between NJ/NY Gotham FC and OL Reign.
– Stream on ESPN+: LaLiga, Bundesliga, more (U.S.)
"These partnerships fundamentally change the game for our league and the players who take the pitch each week," NWSL commissioner Jessica Berman said in a press release. "On behalf of the NWSL, our owners and players, I want to commend CBS Sports, ESPN, Prime Video and Scripps for investing in our league and affirmatively declaring to the marketplace that this league is exciting, valuable, and important.
"We have taken great care to ensure our games are discoverable by increasing our reach in order to expose new audiences to everything that makes our league special, without compromising the economic value of our product. This is the beginning of our future."
The deal is reportedly worth $240 million to the league, according to ESPN sources, a massive increase from the three-year $4.5m agreement that was previously in place with CBS.
Earlier this year, NWSL Commissioner Jessica Berman reported that viewership on CBS and its streaming affiliate Paramount+ was up 21 percent year-over-year to last season.
Starting next season, NWSL matches will be split through a minimum of 21 games for CBS Sports, 20 for ESPN/ABC, 27 for Prime Video and 50 for Scripps Sports. All NWSL matches on ESPN and ABC will be available live on ESPN+ in both English and Spanish. The new media rights deal also includes Spanish, Portuguese and English-language rights for Latin America through ESPN.
"The NWSL is among the world's best women's professional soccer leagues, and we are excited to showcase the league, the clubs and the incredible athletes to sports fans," said Rosalyn Durant, ESPN's executive vice president of programming and acquisitions. "This agreement further strengthens our leadership position as the home for women's sports."
ESPN/ABC will also have the playoff rights for two quarterfinals and one semifinal, Prime Video will have one quarterfinal and CBS Sports will have one quarterfinal, one semifinal and the NWSL Championship, which will be available for streaming on Paramount+ along with select regular-season matches.
Saturday's championship between Gotham FC and Reign, which will be the last match for U.S. soccer icons Megan Rapinoe and Ali Krieger, will be held at San Diego's Snapdragon Stadium.
Earlier this week, it was announced that Snapdragon Stadium will host next year's final in the inaugural Concacaf W Gold Cup.
ESPN's Jeff Kassouf contributed to this story.