NEW YORK — Ryan Blaney is relishing being a champion.
While many drivers win championships at one of NASCAR's regional or national series, Blaney had never won one before Sunday at Phoenix Raceway.
About 42 hours after winning the title, Blaney talked with FOX Sports about that championship, his chat with Ross Chastain after the race, where he will put his trophy, whether his Penske "teammate" in IndyCar driver Josef Newgarden really is getting a tattoo of Blaney's face, why he doesn't have a checkered flag from the race and his playoff beard.
This is from two interviews he did Tuesday with FOX Sports, with the order of some questions changed to keep topics together:
Looking for more NASCAR content? Sign up for the FOX Sports NASCAR Newsletter with Bob Pockrass! 
You told FOX Sports' Josh Sims on Sunday night that you'd be disappointed if your head didn't hurt on Monday. So it's Tuesday morning, how is your head doing? 
It's better now. Monday morning wasn't fun. But I've felt worse. I've felt worse than what I did Monday morning, but it's just fun to celebrate. You have to appreciate those things. I held true to my promise that my head did hurt.
What was the atmosphere at the party after you finished all your media obligations at the track? Were most of your guys still there?
The atmosphere was great. We were there [at the track] for five hours after the race and doing everything. And we had a party set up with all the Penske group at our hotel. So I was excited to get there. And they all just met me there. We actually got there at the same time, by the time they got done teching the car and loading it. I was ready to leave by the end of the photos at the track, but once [crew chief] Jon [Hassler] and I did leave the track, I kind of missed it. I was like, "Man, I wish we didn't have to leave." It was fun just being there and soaking it all in. But I was excited to be with my group as well.
Ryan Blaney talks with Bob Pockrass on top of the Empire State Building after winning the 2023 NASCAR Cup Series title
As far as the atmosphere amid the accomplishment, it's not like Jimmie Johnson winning his fifth. Were guys relieved, excited, elated, surprised, feeling almost surreal in the sense of where you were during the season?
Internally, in our group, there was a lot of pride to be felt because we won the 600 in Charlotte, things are looking pretty decent [in May], and then we just go through a little time of just struggling and just having no speed. And it can get frustrating internally and with us, too, because it's like, where are we getting beat? What's the biggest part of us lacking speed, where do we go? 
And everyone just did a lot of hard work. They should be proud of the work they put in through the end of the summer to get to the playoffs. They had a deadline, we were like, we need to find something to be competitive in the playoffs because how we're running right now is not going to get the job done. They did the job. They met that deadline. And once the playoffs rolled around, we found the speed we needed to — especially in the last half of the playoffs.
What Joey [Logano] did last year when he wasn't incredibly great and was able to start improving through the playoffs and have a strong last five, six weeks — did that add either any confidence or a playbook or anything for you guys?
Yeah. Joey's championship year last year was a lot like ours of having an OK regular season — better than average, but then really showing up in the playoffs. I had faith in our group to get better. You never lose faith in your group of getting better. But Joey and that group showed last year they were able to do that, find speed at the right time. And we were able to do it again this year.
Have you watched many of the highlights? 
Not a ton. I'd love to go back and watch the last restart — me and William [Byron] and [Kyle] Larson battling right there. I need to go back and watch that, especially when we were racing Larson. But I haven't had any time to watch it.
There was a point there where you're like sixth and you're behind those two guys for the title. I didn't think you were going to make it.
I knew it was going to be hard. The biggest thing that helped us be able to get to Larson was getting by the 24 [of Byron] early. I got by him on the restart. If it would have got to single file and I would have had to pass Byron and Larson, I don't know if I could have done it. But getting ahead of the 24 was huge. And getting the 5 [of Larson] right in front of me where I had some time to work on him, that was a massive part of it.
You were animated on the radio. What were the emotions going through you during the race?
A lot of emotions overcame me at the time, but joy was the best one when I finally got out and saw everybody, so that was good. A wide range of emotions. But when you do something special like that, I think you're allowed to have that. 
You're tearing up and everything in the car. After you win, you're trying to wipe your eyes with gloves. I'm curious, how do you wipe your eyes with gloves?
It doesn't ever work because your hands are already sweaty. So you're just wiping sweat in your eyes. But I definitely got emotional. I started tearing up on the last lap a little bit and then once I crossed the finish line, it was hard getting everything out because I went back and was thinking of all the people who helped me get to this point, everyone through my early days — late model career, Tommy Baldwin who helped me out so much, Brad [Keselowski] gave me a shot, Roger [Penske], all the people who put in to give me a shot. You just start thinking about it and thanking them and thinking about the days you just got started and would you ever think you'd make it to where you are now. That part I think was the most emotional for me.
Have you ever won a championship?
Some late model championships. But we never ran ARCA, K&N [East] full time. I ran second in the truck championship. I never ran a full year in Xfinity. 
So was it like, how am I supposed to feel?
It's been a long time since I've won a championship. We won some owners championships in the Xfinity car but that was, three, four drivers in that thing. It was special there. But this is just a whole different deal.
How many texts, and what text surprised you the most?
I haven't gotten through them all yet. It was over 300. So that was a lot. Jeff Gordon, Jimmie Johnson texted me. I had Doug Wolfgang, a very famous dirt racer, call me last night. That was really special for me because I was such a big fan of his. So a lot of special ones.
Of those 300, did you get one from Ross Chastain?
I did not. We actually saw each other after the race. And we laughed about it. We joked about it. And I congratulated him for winning the race and he congratulated me for winning the title and we were fine. We were joking about it afterward when I saw him leaving the media center.
So you saw Ross after you guys both were in the media center saying things about each other? You guys have already talked it out after what you said in the media center?
He was leaving the media center and I was walking in there and we were just joking around and laughing about it. We were fine with it. I congratulated him and he congratulated me and we were good. We just laughed about it afterward. 
He flat out said he's a Chevy driver and he had to hold you up (to help Byron and Larson)? But he said he wasn't going to wreck you.
I knew he wasn't going to wreck me. He was making it really hard on me for multiple reasons — trying to help Chevy win it and stuff like that. I understand that. But at the time, I was frustrated because this is your championship, you're trying to find ways to get around somebody and they keep blocking your every move. Just moments of frustration for sure, but that's part of it.
You have this huge trophy. Where's it going to go?
That's a good question. I don't normally keep trophies in my house. Dad did build me a trophy case, though. It's got all my first wins in it — K&N [ARCA East now] and trucks and Xfinity and Cup. And he might have to build me a new stand to put this one on because it's a first. I think I've got a room picked out. We've just got to build something for it.
Racers used to just race for trophies and then championships were more of a culmination of the season. During the year, are you thinking championship? Or do you just have the mentality of trying to win trophies?
The mentality switches. Through the regular season, you're just trying to collect trophies and stuff like that. But when the playoffs start, you have your main goal in mind, your end goal, and you put a little bit more thought into the championship in trying to get there. It changes up depending on what part of the season you're in.
Did you get a checkered flag or not because you didn't win the race?
No, I didn't.
So do you not get a checkered flag for this?
I guess not. I don't think I do. I got the championship flag, but the checkered flag? I didn't win the race, I don't get a checkered flag, which is how it should be. I shouldn't get that.
Is Josef Newgarden really going to get a tattoo of you? He tweeted your text exchange about it.
No idea. He texted me that on Wednesday [before the championship]. I was shocked. He's in Japan, and he texted me that. It fired me up because that's not like him. I [then] forgot Newgarden bet a tattoo of my face, so we'll see. We'll see if he goes through with it. He put it out in the world. I wasn't going to put it out in the world and then he tweeted it.
Are you going to have to shave the beard for a photo shoot next year?
Yeah, I'll shave like I do for the beginning of the year. 
Do you want to keep it or is that just like you're a Penske guy and you know you have to shave it?
I kind of know the deal. I always start clean and this is just in the playoffs, I do this. I've been doing it for the last few years. I'll chop it off here when we get going next year.
The way your playoffs have gone in past years, why would you keep doing it? It might be better not to do it?
I told people it's good luck. Maybe. But I don't think so.
It took like six years to have good luck?
That's true. Maybe if I keep the beard all year, it might be good luck for the whole season.
Thinking Out Loud
There are some who believe that Blaney isn't a worthy champion as he had only eight top-5 finishes. That ranks him behind: Kyle Larson (15), William Byron (15), Denny Hamlin (14), Joey Logano (11), Ross Chastain (10), Tyler Reddick (10), Christopher Bell (10), Kyle Busch (10), Martin Truex Jr. (nine) and Chris Buescher (nine). 
But of those eight top-5 finishes, Blaney had three wins and four second-place finishes — he was first or second in seven of 36 races. That's solid, considering just how tough it is to finish up front. And his three victories — Charlotte, Talladega and Martinsville — came at three different styles of tracks.
Beyond the fact he got hot at the right time—– a requirement that is big in all sports with a playoff format — he has shown versatility. He was by far the best in the Ford camp all year.
Was he as strong as some others? Not consistently. He often made the most out of his days, which he certainly did late in the year. And it wasn't like he didn't win or didn't sniff the front where this would have been considered a fluke. 
Did some others have better seasons? Yes. But his season was one where Blaney deserved to be in the mix for the championship, and he made the most of his opportunity.
Social Spotlight
They Said It
"I think we witnessed what not to do on Friday night. We witnessed [Saturday] what a great championship can look like." —NASCAR SVP of Competition Elton Sawyer to the Cup drivers during their pre-race meeting, referring to the truck championship race Friday and Xfinity on Saturday
Bob Pockrass covers NASCAR for FOX Sports. He has spent decades covering motorsports, including the past 30 Daytona 500s, with stints at ESPN, Sporting News, NASCAR Scene magazine and The (Daytona Beach) News-Journal. Follow him on Twitter @bobpockrass, and sign up for the FOX Sports NASCAR Newsletter with Bob Pockrass.
---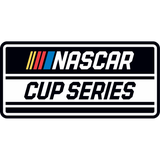 Get more from NASCAR Cup Series Follow your favorites to get information about games, news and more
---