Kyler Murray will take the field at State Farm Stadium for the first time since tearing the ACL in his right knee there 11 months ago. Cardinals head coach Jonathan Gannon confirmed as much Friday. 
The Cardinals would be wise to take a cautious approach to how Murray is used in his first game action — which means leaning on running the football Sunday against the Atlanta Falcons, using play-action passes to create some clean throwing lanes down the field and limiting designed runs. 
"We've got to be willing to understand that it might not look like Kyler," Cardinals head coach Jonathan Gannon said, when asked this week about his expectations for Murray. "And I think he has a good expectation of that. The coaches have a good expectation of that. But I know this: He's going to come out there, play his game and help us win." 
While Gannon alluded to the possibility that he might have some rust to shake off, Murray told reporters this week he still must play to his strengths — the things that made him the No. 1 overall pick in the 2019 draft. 
"He told me that to my face and I kind of laughed at him," Murray said when asked by reporters this week about Gannon's comments. "I understand that thought process, but every time I touch the field, I'm trying to do my thing. And that's obviously win — but do it at a high level. I understand the thought process of 'Hey, take it slow. Don't be too hard on yourself.' 
"Because I missed all of the (training) camp reps. I missed all of the preseason. This is Week 9, Week 10 – whatever it is — and I've missed all of this time. So, to go into it thinking that, I hear what he's saying. But that's not in my thought process." 
It will be up to Gannon and offensive coordinator Drew Petzing to manage Murray and expectations — putting him in the best place to succeed over the next eight weeks — as Arizona evaluates how the 26-year-old signal caller fits in the team's new offensive scheme and whether he's the long-term answer at the position.
The Cardinals have two first-round selections in the upcoming draft — Arizona's own pick and the Houston Texans' via draft-day trade last year — and 11 picks overall. If the season were to end now, 1-8 Arizona would pick No. 2 overall (the Bears, via Carolina would pick first due to a strength-of-schedule tiebreaker). But the addition of Murray could change all of that if he can lead the Cardinals to some wins during the second half of the season.
Arizona general manager Monti Ossenfort could have his sights set on bringing in a franchise quarterback like Caleb Williams or Drake Maye on a rookie deal and building around a new cornerstone. 
In that scenario, the Cardinals would have to consider the cap implications and roster-building possibilities of moving on from Murray via trade or outright release, then integrating an unknown rookie quarterback who has never played in the league.
Murray is guaranteed to make $35 million in 2024. And on the fifth day of the new league year on March 17, $18 million due in 2025 becomes fully guaranteed. 
Those are not unreasonable sums for a top-notch quarterback playing well and leading a franchise —  the contract still allows some financial flexibility for Ossenfort to build around him. And Murray's presence on the roster is one of the reasons Gannon took the job in Arizona.
Sunday also provides the first chance to see how Murray fits into a new system that will have him under center for the first time in his pro career. Petzing's version of the West Coast offense leans on more two-tight-end sets, with a power running game that sets up the play-action pass.
Former Arizona quarterback Joshua Dobbs led all quarterbacks with 258 rushing yards before being traded to the Minnesota Vikings last week. Murray, a better athlete, should have some schemed-up opportunities to make plays with his feet. 
The Cardinals are No. 6 in the NFL in rushing, averaging 4.8 yards per carry. Arizona's 69 attempts in play-action are No. 10 in the league. 
"He's healthy. He's ready to go," Petzing told reporters when asked if he would limit Murray's ability as a runner. "We're going to put him in a position to be successful. I think that's always the nature when you have a franchise quarterback, and you see that around the league. 
"When they are very mobile, there's an injury risk that's associated with that. So, we have to manage that, as all teams with elite quarterbacks do. But he's going to do what puts us in the best position to win the game."
While there has been a lot of noise surrounding Murray over the past years, from the homework clause included in his five-year, $230.5 million contract that runs through 2028 and includes $160 million in guarantees, rumblings of his lack of leadership within the organization and coming off his worst year statistically in 2023, the two-time Pro Bowler says he doesn't feel like he has anything to prove to the league.
It's about proving to himself that he can still play.
"I don't play this game for anybody else," Murray said. "God has blessed me with the ability to do what I do. But it's for me, my family and the people that believe in me. That's why (I do what I do)." 
Eric D. Williams has reported on the NFL for more than a decade, covering the Los Angeles Rams for Sports Illustrated, the Los Angeles Chargers for ESPN and the Seattle Seahawks for the Tacoma News Tribune. Follow him on Twitter at @eric_d_williams.
---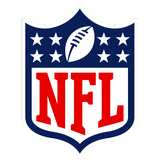 Get more from National Football League Follow your favorites to get information about games, news and more
---