The Los Angeles Lakers entered the 2023-24 NBA season with title aspirations after retooling their roster at last year's trade deadline and going on a surprise run to the NBA Western Conference finals. But LeBron James and the Lakers sit at 3-5 after a 128-94 loss to the Houston Rockets on Wednesday — a stunning result given that Houston is considered one of the NBA's least talented teams.
Should Lakers fans already be panicking less than 10 games into the season?
One of those Lakers fans, "Undisputed" co-host Keyshawn Johnson, is starting to worry a bit, saying his concern level is at around a five out of 10. Johnson cited yet another injury-related absence for Anthony Davis on Wednesday as a reason for concern, as well as James' and Austin Reaves' poor play and the Lakers now losing all three games of their road trip thus far, which started in Florida against the Orlando Magic and Miami Heat.
"I thought [the Lakers] would go into Houston and take care of business," Johnson said. "But we get demolished by 34 points. I don't know what it is. I know LeBron James teams typically start off slow, but this is just something different. We dropped ones to Orlando, Miami and now this? Maybe we just need to get back home."
Rachael Nichols believes that the Lakers' underlying numbers, especially in their performances at the beginning of games, are even more troubling than the final scores.
"They are off to some of the worst starts in NBA history," Nichols said. "If you look at their first quarter numbers, no team has ever been worse in the first quarter in 75-plus years than the L.A. Lakers through these first eight games. I know this team has a ton of injuries, but you have to expect that. … You're going to have guys in the rotation who go in and out. You have to have more hustle, you have to have more fight."
Nichols said the Lakers should have been prepared by now to better withstand Davis' injuries, particularly given that he has averaged fewer than 49 games per season as a Laker. She also pointed out that his return would not fully solve their league-worst three-point percentage or horrific plus-minus issues when the 38-year-old James is off the court.
"With LeBron James, this team's plus-29," Nichols said. "Without LeBron James, this team is minus-87. That is crazy. Their defensive rating without LeBron would be the worst in the league if that was just their team. The hustle, [that mentality] of, 'Hey, [our teammates are] injured, we're all we've got, let's come out here and fight,' is missing from this team from the very beginning of games."
While Skip Bayless pointed out that the Lakers' defensive and three-point shooting woes are also affected by the absences of Jared Vanderbilt and Gabe Vincent, respectively, that just speaks to their lack of depth getting exposed. But he was mystified by how the Lakers played so listlessly after last year's main "LeBron Antagonist" in the playoffs, then-Memphis Grizzlies and now-Rockets guard Dillon Brooks, again shaded James before Wednesday's game.
"You need somebody to take a shot and make a shot in a key moment, and they don't have it," Bayless said. "Even LeBron has gotten off to a pretty bad start from three-point range, he's 31%. … I look at the rebound totals, and you got crushed on the backboards 57-34 because to Rachel's point, you're lifeless. You're gutless-looking to me. You don't even care last night after Dillon Brooks again called out LeBron."
Bayless said part of that mentality might stem from the Lakers' first-quarter struggles.
"You got off to starts where you lose the game before you even get started in the game," Bayless said. "I've never seen anything like it."
"I do admire and honor LeBron as one of the all-time great leaders in the history of sports in any sport, and you would think that would rub off on the team."
However, as Johnson pointed out, no team has yet separated themselves in the Western Conference. The Lakers open the NBA In-Season Tournament against one of those star-studded Western Conference foes Friday as they take on the Phoenix Suns.
---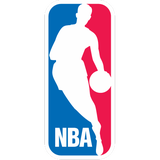 Get more from National Basketball Association Follow your favorites to get information about games, news and more
---