The NBA In-Season Tournament resumes Friday with a slate of seven games.
This week, we asked our panel of NBA reporters — Ric Bucher, Melissa Rohlin and Yaron Weitzman — to give their early thoughts on the In-Season Tournament and share how they'd improve it for next year.
1. Week 2 of the NBA In-Season Tournament tips off on Friday. What were your first impressions from Week 1?
Weitzman: I was a cynic on this whole thing, so I'm still in TBD mode. The games were fine, but I don't think we're going to be able to judge any of this until we see what those final rounds in Vegas both look and feel like. 
Rohlin: So far, it doesn't feel like a tournament at all. This might be the first iteration of something that's going to need to be tweaked in future seasons. The final rounds in Las Vegas will surely be exciting and feel different. But right now, these games just feel like regular-season contests in November, which, as we all know, are relative snooze fests. Perhaps the entire tournament should be shorter and played in Vegas? What if there was sudden-death elimination? I know the point of all of this is to bring more excitement to this time of the year, but right now, as far as I'm concerned, that ain't happening. 
Bucher: I've been entertained by the attempt to hype it up – the commercials with Michael Imperioli and an odd assortment of NBA players recreating the "Ocean's 11" cast and the in-your-face court colors – but if it weren't for those, I couldn't distinguish a tournament game from a regular-season one. I get the sense the players share that. Bones Hyland of the Clippers said he didn't really know what was going on and Steph Curry appeared to mock-celebrate the Warriors' first tournament win over the Thunder, jumping up and down in an embrace with Klay Thompson afterward. I had no idea there was a separate tournament standings or that only one game has been played in each group to this point. If they're going to have an in-season tournament, I would suggest having it as a completely separate, self-contained segment within the season.
2. It seems the most divisive subject about the NBA In-Season Tournament so far is the courts. What is your opinion of the courts? Do you have a favorite and least-favorite?
Weitzman: Are they hideous? Yes. But that's sort of the point. We're all talking about the courts, which means in a way we're all talking about the in-season tournament. So, mission accomplished. 
Rohlin: The funniest part of all this is that people care so much about courts. Who knew? I literally haven't put a single second into thinking about what the courts look like. And I don't intend to moving forward. 
Bucher: It might be different if I were attending in person, rather than at home watching games on multiple screens, but the courts have not registered beyond hitting my eyeballs the same way Boise State's blue stadium turf does. I try to keep track of a lot of elements when I'm watching a game – a power ranking of the court colors is not one of them. 
3. The winners of the tournament get a cash prize of $500k per player, but players have already made it known that they also want an automatic playoff bid in future editions. Do you support that idea?
Weitzman: That's too much. It would also lead to so many questions, like: what seed would the winner get? It's just too complicated. I think cash prize is the way to go, for now, and then we'll know more after we see what the final round in Vegas looks like.
Rohlin: Playing for a playoff berth would surely make this tournament thrilling. But it would be counterproductive for what the NBA is trying to accomplish. Why? The rest of the winner's season would be somewhat meaningless, not to mention, how would seeing work? So, that's out. That said, I don't think a cash prize is compelling enough, especially for the guys who are earning $40 million a year. There has to be some other incentive. What about a top 10 draft pick? Or even top five?
Bucher: I'm not opposed to upping the prize for the tournament; in fact, I'd prefer something that is a team benefit over cash for the players. But a playoff berth seems a little too out-sized as a dividend. I'd take a deeper dive into what else players covet – being exempt from having to play overseas or their choice of when and where or if they play on Thanksgiving or Christmas? I'm spit-balling. But the playoff-berth idea seems rife with problems. How do you determine seeding? How does it impact the play-in tournament? 
4. Which team can you see doing better in the In-Season Tournament than the actual postseason?
Weitzman: It's the younger playoff-caliber teams, like the Thunder and Timberwolves, who I expect to do well here. They're sort of in that sweet spot of having enough talent to win games but not too old or jaded to punt on the whole thing. From a comedy perspective, though, I'd love to see the Clippers — one that's consistently fallen short in the playoffs — win the tournament, just to see what that celebration would look like.
Rohlin: Let's go with the 76ers. They're rolling right now with the longest win-streak in the league at six games. Joel Embiid and Tyrese Maxey are hungry to prove that they can be champions. They seem poised to do well in the in-season tournament. But whether Embiid can remain healthy come April, May and June is another question entirely, and history has not been on his side.
Bucher: The Warriors, Timberwolves and Mavericks. Having players who are a challenge to prepare for and can go nuclear on any given night is an edge in a March Madness-type, one-and-done format. I'd argue it's less about the coaches and more about the players in that kind of scenario, whereas in the playoffs it's more of a coaching chess match in making adjustments from game to game against the same opponent.
5. Is there a team that you can see winning the In-Season Tournament AND the NBA Finals? Do you think that scenario is more likely than not?
Weitzman: The Nuggets are the clear team to beat in the NBA right now, so I don't see any reason to think they can't win this tournament either. It's not that I think Nikola Jokic is desperate to add this trophy to his trophy case, I just don't think there's a team that has an answer for him right now. 
Rohlin: No because I have the Nuggets winning the championship, but not the in-season tournament. Jamal Murray suffered a hamstring strain that will likely sideline him for the rest of the month. While the Nuggets are unequivocally my favorites to repeat in June, I don't see them winning the in-season tournament without Murray, or with Murray working his way back from injury. 
Bucher: The Nuggets. Right now they look as if they can play their B game and beat anybody in the league. They exude the confidence of a champion and Nikola Jokic looks unstoppable. I picked them to repeat before the season started and the way they've looked so far has only strengthened that expectation. Winning the franchise's first title apparently hasn't sated them, it has inspired them.  
Melissa Rohlin is an NBA writer for FOX Sports. She previously covered the league for Sports Illustrated, the Los Angeles Times, the Bay Area News Group and the San Antonio Express-News. Follow her on Twitter @melissarohlin.
Yaron Weitzman is an NBA writer for FOX Sports. He is the author of "Tanking to the Top: The Philadelphia 76ers and the Most Audacious Process in the History of Professional Sports." Follow him on Twitter @YaronWeitzman.
Ric Bucher is an NBA writer for FOX Sports. He previously wrote for Bleacher Report, ESPN The Magazine and The Washington Post and has written two books, "Rebound," on NBA forward Brian Grant's battle with young onset Parkinson's, and "Yao: A Life In Two Worlds." He also has a daily podcast, "On The Ball with Ric Bucher." Follow him on Twitter @RicBucher.
FOLLOW
Follow your favorites to personalize your FOX Sports experience
---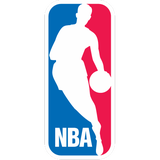 Get more from National Basketball Association Follow your favorites to get information about games, news and more
---