SEATTLE — One of the great things about college football — the separator from the more professional version played on Sunday — is that you are almost assured of seeing something new and inexplicable in every single game.
Sometimes it's a new variation on the gratuitous pageantry that the sport drapes itself in. Sometimes it's one of those rare plays that can only be made by players who are both at the peak of their athletic powers but also still essentially kids.
Few plays epitomized this more than what Washington linebacker Alphonzo Tuputala did in the waning moments of the third quarter during a 35-28 win over Utah that was anything but routine.
After picking off a Bryson Barnes pass that was tipped and hung in midair for an uncomfortably long time despite the swirling wind around Husky Stadium, the 240-pound junior managed to showcase the skills of a far more dangerous return man as he zigged and zagged around Utes offensive players who had quickly turned into defenders. Eventually, just near the red zone, the seas (so to speak) seemed to have parted — nothing but pay dirt and a few thousand raucous purple-clad fans in the closed-off West stands to celebrate with.
But a funny thing happened before all that hard work came to fruition with what should have been six more points added to the scoreboard.
Tuputala dropped the ball.
And he didn't just drop it short of the goal line, as former Cal receiver DeSean Jackson once famously did, but he did so nearly 4 yards shy of scoring a touchdown. It wasn't just unfathomable that Tuputala momentarily switched off his brain on the cusp of putting a dagger into the reigning Pac-12 Champions but that he did so that far away.
"I could tell that's what happened," said Huskies coach Kalen DeBoer, who was tracking the Federal Way native down the sidelines with glee before realizing the mistake. "Unfortunately, he got excited and it's a great lesson to learn from. Fortunately, we could win the football game."
Fortunate indeed that despite Utah's Michael Mokofisi smartly jumping on the ball lying on the turf giving his team possession back, the UW defense wound up making another critical play on the very next snap, when Tuli Letuligasenoa led a horde of advancing defensive linemen to tackle Utes tailback Ja'Quinden Jackson for a safety.
"Guys want those plays so bad — to get a touchdown on the defensive side of the ball," added quarterback Michael Penix Jr. "That play is still going to weigh heavy on him because I know how bad he wanted it.
"But the defense came in and capitalized. That's just guys lifting each other up and when we make a mistake, just being able to capitalize. We have that 1-0 mindset and got that safety on the next play."
It was still a five-point swing in the wrong direction on the scoreboard and had all the earmarks of one of those plays that would end up mattering more than it should have later on. After all, there were still more than 15 minutes to play, and the visitors had showcased that they were more than capable of ruining some College Football Playoff hopes in the Kyle Whittingham era.
Yet No. 18 Utah didn't do anything of the sort, with Barnes' second interception in the final minute capping off his 17-of-30, 267-yard, two-touchdown stat line just as it did the game. It was the very same — and somewhat maligned — Washington defense that had risen to the occasion when the team needed it most and, in turn, helped pick up their own offense on a day when the blustery and overcast conditions made the Heisman Trophy frontrunner in purple and gold look positively mortal despite throwing for 332 yards and a pair of impressive scores.
"A tale of two halves there really. Kind of a shootout in the first half and then in the second half, both teams — and especially the defenses — just kind of settled," DeBoer noted, with the split personalities of the two 30-minute games within a game being punctuated by some light misting locals wouldn't even consider it rain. "Proud of the fight, proud of the way our guys as a team came together when it matters most."
Such fight — and the response it stems from — is a good reason why Washington is 10-0 for the first time since 1991 — the last season in which the Huskies won a national title and a much-celebrated time when those on Montlake reigned supreme in the sporting world. 
Though this team had the look of a group capable of reaching such heights nationally after an incredible first month of the season saw offensive records fly, the truth is the Huskies have become far more of Western Rocky Balboa, scrappy underdogs who had been far more likely to emerge victorious as a result of taking more punches than were needed.
Close calls against Arizona State and Stanford have highlighted a six-week stretch of wins that have all come by 10 points or fewer. While pollsters and, to a lesser extent, the CFP selection committee, have punished the Huskies for not playing to the potential they showed early, beating the Utes in the fashion they did should be a badge of honor, as they overcame mistakes and bad series to wind up on the right side of the final score.
Perhaps just as important to the larger aspirations of the Huskies, the manner the victory was achieved should be even more satisfying for a program that has been constantly trying to earn a measure of respect beyond the Pacific Northwest.
"Last year, we weren't able to work through (losses)," added DeBoer, who notched his 100th win as a head coach. "This year, there's no excuses. We know from last year's experiences that no one cares, no one. No one cares how many guys we have out or who's out there on the football field. What matters and what people look at is how you did that day and whether you got the win or the loss."
After notching another one of the former, it's starting to matter just a bit more to the outsiders, however. Washington's winning streak now stretches to 17 — the second longest in the country behind Georgia. Reaching the impossibly high standard that the Bulldogs have set is the next accomplishment that DeBoer's group has left to chase, and that may look like more — not less — of a possibility given the resilience they showed against Utah.
After Barnes threw for a career-high in the first half, the Huskies defense held him to just 29 after the break — including nothing in the critical fourth quarter. Though the UW offense stalled out and missed a late field goal that would have made the margin far more comfortable, the Huskies still managed to find a way to salt away over 12 minutes off the clock across two drives with Whittingham's defense doing all it could to get a much-needed stop.
Everywhere you looked, the home team kept stepping up when the moment called for it.
Running back Dillon Johnson, who was so critical in the win over USC the week prior, recorded 104 yards and a score against one of the best run defenses in the Pac-12, too. Penix was pressured plenty by a group that was 14th in the country in sacks but was brought down just once on a broken play. Receiver Rome Odunze had a relatively quiet outing but still managed to catch three balls — two for touchdowns — for 111 yards while drawing several drive-extending pass interference calls.
And yes, that one bone-headed play that everybody couldn't believe? That still wound up turning into points that made a key difference in the final outcome. 
"Each and every week is its own week. None of the points, none of the yards are going to carry over," cautioned DeBoer. "We can't put added pressure on ourselves. We just have to go out there and have fun and cut it loose."
It won't be easy of course, this program knows that all too well from previous runs. They also know this league is unforgiving and that there's a big test ahead next week in Corvallis against a top-12 Oregon State team that would like nothing more than to end the CFP dreams of a program that left the Beavers behind for greener Big Ten pastures.
Yet thanks to performances like the one they had against Utah, when it was far from the best effort but the breaks — and plays — still kept going Washington's way, it's starting to feel like maybe this is one of those special groups who has all the ingredients to make that leap from very good to immortal. 
Plus, to borrow an old boxing cliché, it certainly helps that if you want to be the champs, you have to beat them in the same way that the Huskies overcame the Utes.
"They're a great team. They're two-time champs for a reason you know. It wasn't easy to come out with this win, but we knew what it took to do it," said Penix, who eventually confirmed that the wind gusts of over 20 miles per hour did impact his throws to the point where the odds-on favorite to make it to New York for the Heisman Trophy completed just 57% of his passes. "We can't settle in and get complacent. We have to finish the season off.
"We got two more games in the regular season to finish off with two more wins. You know, go 12-0, and it's right there in front of us."
Based on what they showed Saturday afternoon, the Huskies proved once more they were capable of running the table all the way to Vegas for the conference title game.
After witnessing something equally remarkable courtesy of a play that a local kid like Tuputala will never, ever forget, perhaps that's a sign that there is a little bit more new and inexplicable in store for Washington than that.
Bryan Fischer is a college football writer for FOX Sports. He has been covering college athletics for nearly two decades at outlets such as NBC Sports, CBS Sports, Yahoo! Sports and NFL.com among others. Follow him on Twitter at @BryanDFischer.
---
COLLEGE FOOTBALL trending
---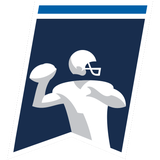 Get more from College Football Follow your favorites to get information about games, news and more
---