Jerry Jones sounded a bit off when he refused to order his front office to trade for a wide receiver at the deadline. It seemed so obvious how badly they needed one to take the pressure off CeeDee Lamb. He had to know his team would never be a true Super Bowl contender until they found another weapon.
It turns out, they perhaps had one all along.
Remember Brandin Cooks? Well, for the first eight games of the season the Dallas Cowboys didn't, but they sure got a big reminder on Sunday afternoon. Their forgotten No. 2 erupted for nine catches for 173 yards and a touchdown in a 49-17 thrashing of the awful New York Giants. It was more total yards than he had (165) in his first seven games this year.
"That guy deserves it more than anybody," said Cowboys quarterback Dak Prescott. "He will have more of these games." 
It would be great for the Cowboys if that was true, and if this explosion didn't turn out to be nothing more than stat-padding from a blowout — the inevitable side effect of the Cowboys ripping off a stunning 640 total yards against the Giants. They need it to be a continuation of a trend they seemed to start one week earlier when they began to work tight end Jake Ferguson into the offense too.
With Cooks and Ferguson both showing signs of life, it really does seem like they're making an effort to make their offense something more than the Dak Prescott-CeeDee Lamb show. Not that it's not a good show. In fact, it's been spectacular. But the Cowboys have always known that to compete against the better teams and to have a real shot at the Super Bowl, they were going to need more.
Two weeks ago, they started to get it from Ferguson, targeting him 10 times as he caught seven passes for 91 yards and a touchdown in a 28-23 loss in Philadelphia. He had another four catches on Sunday (for 26 yards and a touchdown) and was targeted seven times.
And when Prescott is throwing to Ferguson and Cooks and even Michael Gallup, who caught a 41-yard touchdown pass on Sunday, it's not like they're taking anything away from Lamb. Their No. 1 receiver still had 11 catches for 151 yards and a touchdown against the Giants  —his record-setting third straight game with at least 10 catches and 150 yards.
He also made it clear after the game that he will rightfully continue to be the focal point of the Dallas offense no matter who else joins the party. "I'm the top receiver in this game and it's no question about it," he said. "If there is, I'll see you all again next week."
He might be right, but he's still not capable of carrying the offense by himself. Besides, by giving Prescott a viable second and third option, it's only going give Lamb more room to roam and an occasional break from all the extra attention and double-coverage he gets. And that could cause problems for even the best NFL defenses, because the Cowboys' passing game suddenly looks like something it hasn't been since they traded away Amari Cooper two years ago.
It looks diverse.
Rediscovering Cooks was obviously a huge part of that. A game like this, after all, is what the Cowboys expected out of the 30-year-old Cooks when they traded a fifth- and sixth-round pick to Houston to acquire him back in March. But he has never seemed like a good fit in the puzzle of the Mike McCarthy offense — or at least hadn't seemed like a piece that McCarthy wanted to use.
But the way Cooks was used on Sunday showed how valuable he can be. 
"His opportunities came together," McCarthy said. "I think the protection was part of it, and we're getting to where we need to be. With that, we were able to get into the play types that we want to live in. I think you're seeing more of that here the last couple weeks."
With the Cowboys offensive line giving Prescott as much time in the pocket as he needed, the Cowboys were able to stretch their route tree a bit, and send Cooks on the deep plays they hoped to use him on all season long because of his speed. Prescott hit him on deep routes for 37 and 34 yards and he hit him on a deep cross for 32. On that 34-yard strike, Cooks had beaten Giants cornerback Darnay Holmes by two steps. Holmes dove and got just enough of Cooks' feet to trip him up, otherwise it would have been an easy 85-yard score.
Adding Cooks to the mix is not the only reason the Cowboys lit up the Giants defense. The Giants really are just that bad. But this is about far more than just one game for Dallas, too. They've averaged 37.6 points and 477.6 yards in their three games since the bye week — numbers that were definitely a bit bloated by what they did to the Giants. Prescott, who threw for 404 yards against the Giants, is now the first Cowboys quarterback in history to top 300 passing yards in three straight games.
That's the kind of offense the Cowboys thought they had at the beginning of the season. It's what they always envisioned when they built this team. But they were never going to develop it and keep it going all the way to Super Bowl LVIII if all they could do well was have Prescott throw the ball to Lamb.
If they can get Cooks going and maybe Ferguson too, defenses will have to change their approach, knowing that the Cowboys can do more. And if it all goes as well as they hope it will, even the best defenses in the NFL might have trouble stopping them down the stretch.
"That's the beauty of it, we still have so much that we can do," McCarthy said. "You have to move these guys around. They doubled CeeDee a ton today. You can't double everybody. The other guys need to take advantage."
If they can keep doing that, and McCarthy and Prescott can continue to help them, maybe Jerry Jones will be proven right, that he didn't need to add anything to the Cowboys offense. And maybe he'll even be proven right about his belief that the Cowboys are a Super Bowl-ready team. Because if Prescott has three viable targets every time he drops back to pass, they probably are.
Ralph Vacchiano is the NFC East reporter for FOX Sports, covering the Washington Commanders, Philadelphia Eagles and New York Giants. He spent the previous six years covering the Giants and Jets for SNY TV in New York, and before that, 16 years covering the Giants and the NFL for the New York Daily News. Follow him Twitter at @RalphVacchiano.
---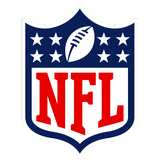 Get more from National Football League Follow your favorites to get information about games, news and more
---