LOS ANGELES – Two years ago, one of the NBA's biggest superstars had his highly anticipated homecoming in Los Angeles after he was traded to the Lakers.
What was supposed to be a Russell Westbrook fairy tale on the final stop of his illustrious career devolved into a soap opera, concluding with him being shipped down the hall to the Clippers a season and a half later.
Fast-forward to Sunday, there was a feeling of déjà vu watching James Harden's debut in his hometown of LA with the Clippers following a trade on Halloween.
After requesting 15-20 tickets for those closest to him to attend, Harden finished with just 11 points on 4-for-12 shooting, including going 1-for-7 from beyond the arc as the Clippers lost their fifth game in a row, falling 105-101 to a Memphis Grizzlies team that entered Sunday's game with the worst record in the league at 1-8 without Ja Morant. 
Harden had the lowest plus-minus (-28) of anyone on the court, as did Westbrook (-23) in his first game with the Lakers in October 2021, profound disappointments for players who went to Artesia High in Lakewood and Luezinger High in Lawndale, respectively. 
It is impossible not to wonder: Could Harden to the Clippers be as ill-fated as Westbrook to the Lakers?
Sure, it's early. This was only Harden's fourth game with the Clippers. But the two superstars also seemingly have much in common. 
They both joined teams of superstars (Westbrook with LeBron James and Anthony Davis and Harden with Paul George, Kawhi Leonard and Westbrook). Both teams were immediately considered championship contenders. But the Lakers missed the playoffs with Westbrook, and the Clippers have so far wildly stumbled with Harden. 
Even the same rhetoric currently surrounds Harden that engulfed Westbrook. 
Famously, at Lakers Media Day in 2021, LeBronn James said, "We need Russ to be Russ. We don't need Russ to change for anybody." Similarly, on Saturday, Clippers coach Tyronn Lue said he had a talk with his team, telling them, "We need James [Harden] to be James."
The problem is, in reality, both guys are ball-dominant superstar guards who need to significantly alter their games to play alongside a who's who cast of elite players who also like the ball in their hands.
It's not even about having the want to do that, it's about re-learning the way they've done something their entire life, a tall task for anybody in any career. 
When Harden was asked why he, Leonard, George and Westbrook are struggling, he was stumped.  
"That's a good question," Harden said. "Something we're trying to figure out. If we knew the answer to that, we'd correct it."
Lue believes the issue is Harden is deferring too much. In other words, the player who recently said, "I am not a system player, I am a system" during his introductory news conference with the Clippers is playing exactly the way that doesn't resonate with him. 
"He's being too polite," Lue said. 
In the fourth quarter, Harden only played the final 1 minute and 55 seconds, watching from the bench as the Clippers erased their 15-point deficit to tie the game at 84-84 with 6 minutes and 38 seconds left. 
After the loss, he sat in front of his locker with his hands over his head. 
"It's not about today, you know what I mean?" Harden said. "It's been the last couple games and trying to find what works for us and trying to take advantage of opportunities and things like that. Just a cumulative of everything, you know what I mean? Transition defense, generating really good shots, possession-by-possession. And, for me individually, I think just when I do get opportunities, being aggressive and just making the right basketball plays."
The good news for the Clippers is that Lue apparently is an expert of sorts at reacclimating divisive players who are struggling to find their fit. After all, he did that for Westbrook, who went from being visibly lost on the court and palpably miserable with the Lakers to resurrecting himself with the Clippers. And funny enough, Westbrook's tenure with the Clippers also began with a five-game slide before things began to fit. 
Now, Lue will just have to figure out how to make that work with Harden, a 10-time All-Star and former MVP in 2018 who led the league in scoring three straight seasons from 2018-2020 and in assists last season with 10.7 a game. 
"He's a special player and so we understand that," Lue said. "When you come into a new situation where you have really good players, it's always tough to try to come in and take over. With PG and Kawhi and Russ, we've had these conversations. So, we've just got to make sure we get James as comfortable as possible because he's going to be huge for our team and what we're trying to do."
Perhaps it will help that Harden has played with Westbrook twice before in both Oklahoma City and Houston, though Lue said the key to their partnership is "to split those guys up as much as possible" so they can each lead their own unit. 
Right now, the only thing that's clear is how much this isn't working, a frustration that the two reunited teammates each know well on an individual level. 
Highly touted homecomings in LA be damned, this is the start of something new for them both. 
And in spite of their similar beginnings, the hope is that this journey unfolds very differently than the infamous one that began in 2021 and led to them being teammates now. 
Melissa Rohlin is an NBA writer for FOX Sports. She previously covered the league for Sports Illustrated, the Los Angeles Times, the Bay Area News Group and the San Antonio Express-News. Follow her on Twitter @melissarohlin.
FOLLOW
Follow your favorites to personalize your FOX Sports experience
---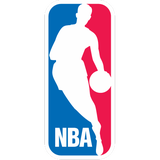 Get more from National Basketball Association Follow your favorites to get information about games, news and more
---