As we get set to enter Week 12 of the 2023 college football season and begin to dive deep into the rankings and who deserves to be placed where, there is one simple question that I ask myself: If these teams played head-to-head right now on a neutral site, who do you think wins?
I believe there are eight really good teams this season, and separating those teams can be challenging, especially when five of them are still undefeated. You'll notice there's that line of demarcation in my latest top 10, which has an undefeated team ranked at No. 8. But in the end, these rankings are all about, "Who wins right now?"
Let's get to it!
1. Michigan Wolverines (Last week: 1)
Record: 10-0
Last week: Defeated Penn State, 24-15
That was an absolute rugged slugfest of a win over Penn State. Michigan prevailed without Jim Harbaugh, but the game was pretty remarkable when you dig into it. I love chess matches, 2-1 baseball games and defensive-oriented football games. That's when you really get to see the pressure on offensive playcallers and coaches. You get to see it all come to fruition. That was an instance of that on Saturday.
Michigan faced adversity for the first time this season, and it hit it before the game even started. Harbaugh's suspension came down on Friday afternoon and there was some talk he was going to get an injunction. There seemed to be a lot of chaos. Even as the game grew close and talking to people close to the situation, no one really seemed to know anything. Normally, when I'm calling a game, you get a good idea of where things are going to land because you talk with all parties and get the most pertinent, timely information. We didn't know anything. I didn't know the suspension was coming down. I didn't know whether the injunction was going to happen. Nobody knew. Michigan was facing real adversity. 
What I immediately realized once the game started was that Michigan couldn't drop back to pass. We saw Penn State's pass rush get to J.J. McCarthy three times on Michigan's first two drives. Sherrone Moore, Michigan's offensive coordinator and acting head coach for Saturday, immediately adjusted. For the first time this season, Michigan had something taken away from it. 
The Wolverines leaned on their run game, which wasn't even a strength for them in their last three games, and still prevailed, even though the Nittany Lions were the No. 1 run defense (excluding sack yards) in the country entering Saturday's game. I was so impressed with the way Michigan adjusted. 
It's absurd to diminish what Michigan did. It ran 32 straight run plays with success. It takes an incredibly disciplined playcaller to not get bored by doing that and not take a profit. Not everyone can do this, but Michigan can. It has the depth at offensive line and the talent plus toughness at running back. You also have to have a quarterback who can handle the number of runs you're calling. This was incredible leadership from McCarthy. 
The Wolverines should stay at No. 1. They beat a top-10 team on the road. There's not a lot to argue that it wasn't a good win. 
2. Georgia Bulldogs (Last week: 2)
Record: 10-0
Last week: Defeated Ole Miss, 52-17
Georgia continues to look dominant. Someone still has to prove that they can beat the Bulldogs. Brock Bowers came back and looked pretty decent. I thought he was good. More importantly, I think the games without Bowers will pay dividends for Carson Beck. An inexperienced quarterback can get lulled into just throwing to their top target. He's been able to learn how to utilize the entire system with Bowers out. Georgia's quality of play has gotten better as the season has gone on. 
3. Ohio State Buckeyes (Last week: 3)
Record: 10-0
Last week: Defeated Michigan State, 38-3
I've only had one question sticking in my head about Ohio State: Is Kyle McCord good enough of a quarterback to win a national championship? The Buckeyes' defense is good enough. I believe they're good enough at the skill positions. Now, I'm starting to believe in McCord more. Obviously, we'll have to see him do it in another big game in a couple of weeks in Ann Arbor. But he made some really impressive throws on Saturday, even if Michigan State isn't the most impressive team. 
4. Washington Huskies (Last week: 4)
Record: 10-0
Last week: Defeated Utah, 35-28
I wish I could've put Washington seventh, but I can't because I love Oregon and it beat Oregon. So, Washington is No. 4. It's obvious what you love about Washington. You love its quarterback, passing game and head coach. Michael Penix Jr. would be your Heisman Trophy winner as of today. If Washington remains undefeated, he'll win the Heisman. And he should because he's playing outstanding football. Washington was in a tight ballgame against Utah before it came alive on both sides of the ball. 
5. Oregon Ducks (Last week: 5)
Record: 9-1
Last week: Defeated USC, 36-27
Oregon's an obvious top-five team. Its depth, size, physicality, quarterback, run game and just about everything it does suggests it can win a national championship. I'm picking the Ducks to win the Pac-12 and play in the College Football Playoff. Bo Nix is the most experienced quarterback in the history of college football. Oregon's fast on the outside, and its coaching staff is aggressive. I wish that it could stop with all of these ridiculous two-point conversions. But you know what? Oregon's a really good team. 
6. Texas Longhorns (Last week: 7)
Record: 9-1
Last week: Defeated TCU, 29-26
There's a lot to like about Texas, particularly with Quinn Ewers back. He played really well and the Longhorns were running away with Saturday's game, but what concerns me about them is that they always seem to have these stretches within games where they allow teams to come back on them. It happened last week against Kansas State and it happened against TCU. One big question for Texas: Can freshman C.J. Baxter replicate the production Jonathon Brooks, who tore his ACL on Saturday, gave this season? I really like Baxter, but Brooks was a really productive, three-down back for the Longhorns. That's a really big loss for Texas. 
7. Alabama Crimson Tide (Last week: 8)
Record: 9-1
Last week: Defeated Kentucky, 49-21
Would it shock me if Alabama won the national championship this season? Nope, it wouldn't shock me at all. Alabama has found what its players can do and where they can be most successful, leaning into that. Nick Saban has created a team that utilizes those strengths. As I said last week, Saban continues to find a way. 
8. Florida State Seminoles (Last week: 6)
Record: 10-0
Last week: Defeated Miami (FL), 27-20
I love Florida State quarterback Jordan Travis. He has the luxury of throwing to Keon Coleman, who is outrageous as a talent. Their defense is good. They have been excellent in the second half. I'm a big fan of Florida State, but of these teams, they have been the least consistent. Someone has to be eighth, and I trust them the least because of all the close calls they have had. This is a team that was at home and should have handled business a lot better than they did on Saturday. Miami was starting a true freshman at quarterback who was making just his second start. You can't just constantly be in one-possession games with everybody, even average football teams, and maintain that 'oh, we're great.' Of the really good teams, there is someone who has to fall into the eighth position, and for me, it's Florida State.
9. Louisville Cardinals (Last week: Unranked)
Record: 9-1
Last week: Defeated Virginia, 31-24
The Cardinals sit at 9-1 following their 31-24 win over Virginia this past weekend. Jeff Brohm's team has the top-ranked defense in the ACC, holding opponents to just 17.1 points per game, while putting up 32.7 points and 439 yards per contest on the offensive side of the ball. They are headed toward a showdown with Florida State in the ACC championship game.
10. Penn State Nittany Lions (Last week: 9)
Record: 8-2
Last week: Lost to Michigan, 24-15
I still love Penn State's defense, even after the Nittany Lions' loss to Michigan on Saturday. I understand this team hasn't played great against top-end teams, in particular against Michigan or Ohio State, but I still think this defense is really good. They are holding teams to 13.1 points per game after 10 games this season, which ranks fourth among FBS teams.
Joel Klatt is FOX Sports' lead college football game analyst and the host of the podcast "The Joel Klatt Show." Follow him on Twitter at @joelklatt and subscribe to the "Joel Klatt Show" on YouTube.
---
COLLEGE FOOTBALL trending
---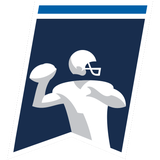 Get more from College Football Follow your favorites to get information about games, news and more
---