When it comes to the free agency of Shohei Ohtani, don't count out the Chicago Cubs.
Last week, when putting together my list of his top-three destinations entering the offseason, I included the Cubbies at No. 2. 
Sure enough, the North Siders have been increasingly mentioned in rumors about where Ohtani might land if he spurns the presumptive favorite Los Angeles Dodgers (who I also ranked at the top of my list). One report even identified the Cubs as the team that might be the most aggressive in pursuing Ohtani. They've been in that position before.
[MLB free-agent rumors tracker: latest buzz on Shohei Ohtani]
I've long considered Chicago a dark horse since it was a factor in the Ohtani sweepstakes when he first came over from Japan in late 2017. He ultimately did not go there in large part because he wanted to be on the West Coast and the universal designated hitter had not yet been implemented. 
Now, however, Ohtani wants to win above all, and the Cubs are making huge moves to show that they want to as well. 
The ground is shaking in north Chicago in a way it has not since the Cubs went all-out in their successful bid to end their 100-plus year World Series drought in 2016. They stole Craig Counsell from the division rival Milwaukee Brewers and signed him to the biggest manager contract in MLB history. Given the lack of talent on their current roster (key veterans like Cody Bellinger and Marcus Stroman are also free agents), do you think the Cubbies are going to stand pat and claim they are ready for the playoffs after convincing Counsell to leave a 92-win Brewers team? Absolutely not.
READ MORE:
Bringing in Counsell, one of the best managers in the sport, is just the beginning. It's also a major media market, meaning the Cubs have money to spend. But Ohtani, for all his incredible ability, is still just one player — and just a designated hitter next year while his elbow heals from his torn UCL. After finishing one game out of the final wild-card spot this season, the Cubs need to not only replicate the production that Bellinger gave them on offense and Stroman gave them on the mound, either by re-signing or replacing those two, but add to it.
The momentum is there in Chicago, however, and you can feel it. I believe Ohtani wants to be part of a sustained winner, not a team built to only be good for a short amount of time. And I think the Cubs are on the cusp of building something sustainable that would appeal to him.
[Want great stories delivered right to your inbox? Create or log in to your FOX Sports account, follow leagues, teams and players to receive a personalized newsletter daily.]
I cannot reiterate enough my belief that geography will not play as big a role in Ohtani's decision this winter as it did in his first free-agency sweepstakes. This time, it's about winning. It's about finding a good culture. It's about a place that he feels like he can be at for a long time. I think Ohtani absolutely believes he could be a part of an environment like the one the Cubs have at Wrigley Field and could see himself starring in day games there.
I'm not saying Ohtani to the Cubs is definitely going to happen. But I do believe it is a real possibility. 
Ben Verlander is an MLB Analyst for FOX Sports and the host of the "Flippin' Bats" podcast. Born and raised in Richmond, Virginia, Verlander was an All-American at Old Dominion University before he joined his brother, Justin, in Detroit as a 14th-round pick of the Tigers in 2013. He spent five years in the Tigers organization. Follow him on Twitter @BenVerlander.
---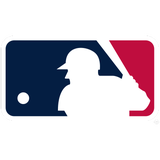 Get more from Major League Baseball Follow your favorites to get information about games, news and more
---