Eleven weeks into the season, with a 3-7 record, the Chicago Bears are shaking things up offensively.
The catalyst is that quarterback Justin Fields is returning to the lineup after more than a month away with a dislocated thumb on his throwing hand. The Bears were waiting for Fields to be medically cleared before bringing him back, which was also dependent on Fields' being able to grip the ball — something mildly important when playing quarterback. Fields was close to being ready last week, but Chicago played on Thursday night, which didn't give him enough time to be cleared. With the extra rest, Fields is now expected to start Sunday against the Detroit Lions, per head coach Matt Eberflus.
"We're excited [to see] where he goes and again, this will be a big evaluation today […] about going full speed, doing full speed reps and all that," Eberflus said on Wednesday.
Those aren't the only changes going into effect, either. Eberflus also announced that guard Nate Davis is returning to practice and is expected to play on Sunday. That will move Teven Jenkins back to left guard and kick Cody Whitehair, the Bears' most experienced offensive lineman, out of a starting role. Lucas Patrick will remain at center while Whitehair will be his backup, presumably along with swing guard should the Bears need depth.
Fields has a season's worth of snaps with Patrick dating back to last year, as well. It had been back and forth between Patrick and Whitehair as the team tried to move Whitehair to center to start the season. Injuries prevented continuity at the position and all along the line, for that matter. Sunday will mark the healthiest offensive line Fields has played behind all season with Braxton Jones having returned a couple of weeks ago to left tackle. Jenkins will play alongside him with Patrick at center, Davis at right guard and rookie Darnell Wright at right tackle.
There are no excuses for Fields to not get it right down the stretch if he's fully healthy.
The Bears also seemed to have settled into more of an offensive, identity, ironically in Fields' absence. Undrafted rookie Tyson Bagent went 2-2 while Fields was out. What the offense looks like with Fields in the lineup remains to be seen. Prior to the Thursday night win over the Carolina Panthers, offensive coordinator Luke Getsy said that the Bears' gameplan doesn't change much whether Bagent or Fields is operating under center.
"We felt like we kind of put it all out there for our guys and being able to take this thing in a few different directions and the guys feel really comfortable in doing that," Getsy said. "So, I don't think from everybody else's perspective in that room other than the two quarterbacks, it's not going to feel like it's a different game plan by any means if we go one direction or the other."
Yes, Getsy really said that as if it were a positive. 
But on Monday, Eberflus said that they will tailor the offense back to what Fields does well when he returns. 
"The ability to stretch the field vertically and horizontally in the run game, as well," said Eberflus. "Have him be able to really focus on in the passing game, the ability to run in a dropback pass or boot situation, and really hurt you that way. There's a lot of things he brings to the table."
From there, Fields will be playing for his future in Chicago. Eberflus and general manager Ryan Poles made no bones about 2023 being a crucial evaluation year for Fields. They'll have to make the decision on whether to pick up Fields' fifth-year option this offseason but more importantly, they'll need to have a better idea of whether or not Fields is the franchise quarterback he was drafted to be by the previous regime. 
Poles and Eberflus are going to need to see without a shadow of a doubt that Fields is the safe bet. They didn't bring him in. They aren't going to want to hitch their wagon (read: their livelihood) to a guy they don't 100% believe in. That's not good business, especially when Chicago is staring down at least one, if not two, top three picks in the 2024 NFL Draft.
The Bears are going to be uniquely positioned this offseason to take a quarterback from a rich class while still having a high first-round pick to either deal for more picks or take a top-notch prospect. They also have the cap space to spend in free agency. It should prove to be the last offseason of a rebuild and turn the franchise firmly in the direction of being a contender. 
The question is if Fields is capable of leading it.
"I think seven weeks is enough time to show consistency and being the high performer that we expect him to be," Eberflus said. "I know he's had some good performances along this year, certainly the last few have been solid. We expect consistency out of all our positions."
Consistency is what the Bears have lacked so far under Eberflus' regime. The Bears are a combined 6-28 with Eberflus in charge. Chicago's next three games won't be a walk in the park with two games against Detroit and another against the surging Vikings. But they have the Arizona Cardinals and Atlanta Falcons after that. If they can finally get back-to-back wins for the first time under Eberflus in that time, and if Fields can have a lot to do with it, the Bears will have some assurances that their rebuild is working and finally coming to the part that translates into wins.
Carmen Vitali covers the NFC North for FOX Sports. Carmen had previous stops with The Draft Network and the Tampa Bay Buccaneers. She spent six seasons with the Bucs, including 2020, which added the title of Super Bowl Champion (and boat-parade participant) to her résumé. You can follow Carmen on Twitter at @CarmieV.
---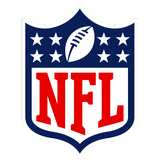 Get more from National Football League Follow your favorites to get information about games, news and more
---